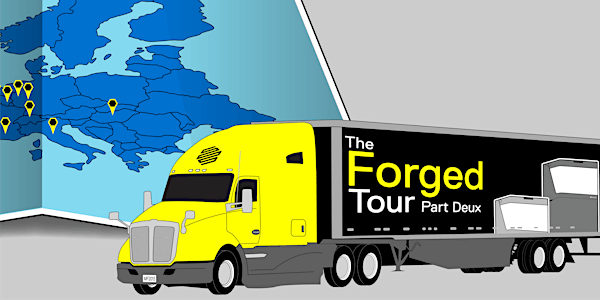 The Forged Tour with GS Technology (Essen) - see the new FX2O
Join Markforged and GS Technology in Essen for the Forged Tour Part Deux. See the new FX20 in Belgium for the first time!
When and where
Location
GS Technology Postbaan 72J 2910 Essen Belgium
About this event
Come and meet up with the GS Technology team and Markforged to see the incredible capabilities of the Digital Forge! We invite you to meet the platform that prints industrial parts at the speed of software in person. The Digital Forge is a combination of software, materials, and printers that bring you strong and reliable solutions to your manufacturing pain points.
At the event you'll learn more about:
Printers - Industrial 3D printers that consistently improve with a connected platform and precision construction. You will be able to see our wide range of 3D printers including our metal technology (Metal X) and the FX20, our latest machine that prints large parts with a perfect surface quality in carbon fiber reinforced ULTEM, too.
Eiger™ - is the engine of our platform — a secure software interface that's as powerful as it is accessible.
Blacksmith - End-to-end solution for validating quality as you print so parts can be used immediately after printing.
Materials - From design validation to production grade parts, come check out our range of plastics, metals, and continuous fiber composite materials
Food and beverages will be provided!
By attending a Forged Tour event you will be eligible for exclusive promotions! Choose from a 20% discount on the purchase of a MarkTwo, a 15% discount on the purchase of an X7, and a BOGO on 2 Markforged University seats with a printer purchase.
Learn more about our partner GS Technology here!