Description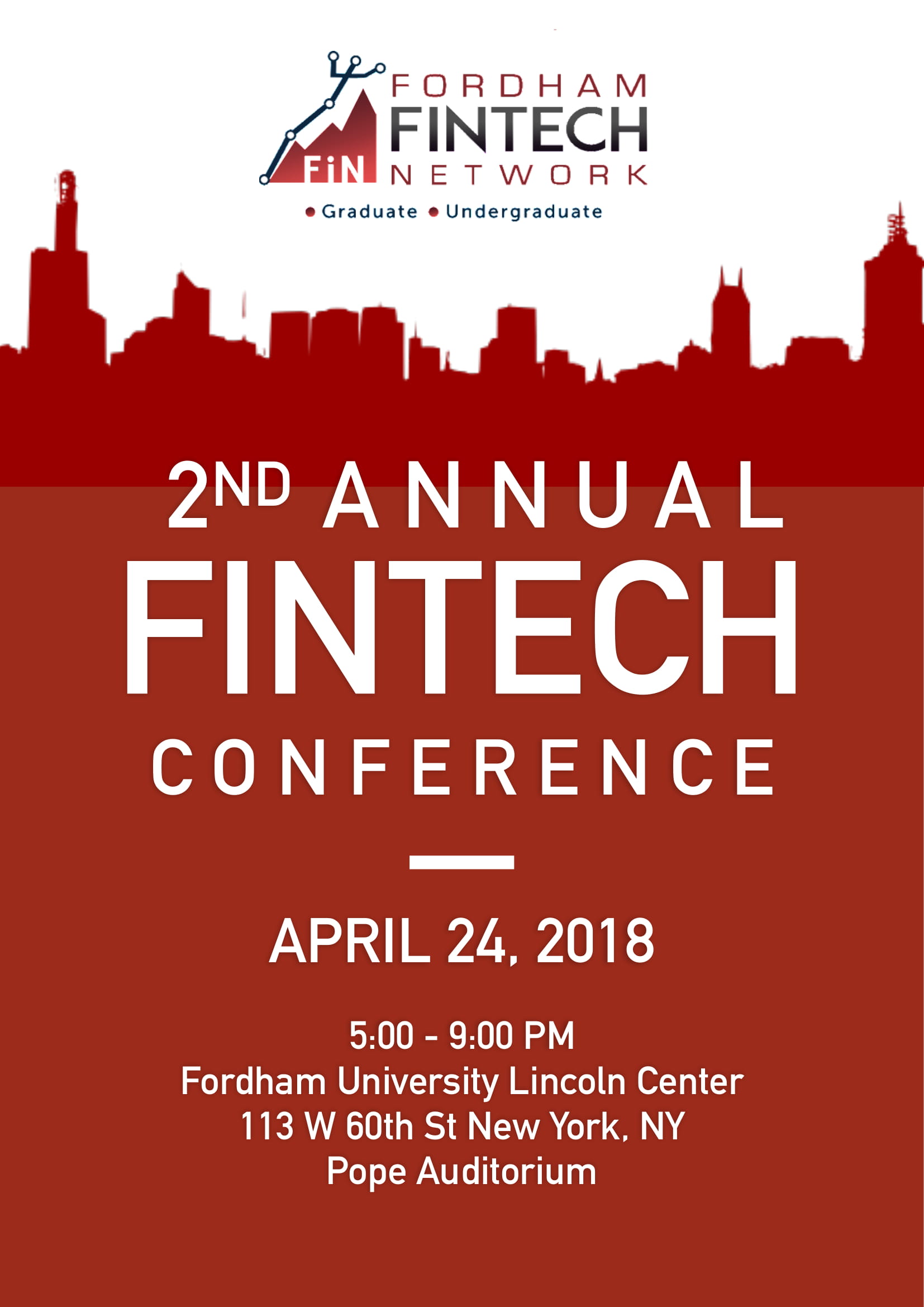 The Fordham FinTech Network's 2nd Annual FinTech Conference gathers college and graduate school students, faculty and professionals across New York City to celebrate and learn more about the innovation and evolution of the converging financial technology industry.
Join us as we explore the future of the fintech industry on Tuesday, April 24, 2018 from 5:00 to 9:00 PM.
The event will take place at Fordham University – Lincoln Center (113 W 60th St. New York, NY 10024) in Pope Auditorium.
Topics to be discussed include emerging technologies, blockchain, cryptocurrencies, artificial intelligence, digital payments, capital markets, and regulation.
Confirmed Speakers: