The Florida Politics of Cannabis

Tuesday, September 25, 2018 from 6:00 PM to 9:00 PM (EDT)
Event Details
DATE: September 25, 2018
TIME: 6:00 pm - 9:00pm
NEW LOCATION:  751 Park of Commerce Drive, Suite 126  Boca Raton FL

TOPIC: The Florida Politics of Cannabis
SPEAKER & PANEL MODERATOR: Gary Stein has been in Tallahassee and across the state fighting to fix the political machine for the patients, some of which are his family, and all of which he considers his friends. Now he has started the very first non-partisan pro-cannabis policy Political Action Committee, Clarity PAC, to change the political landscape to help end the prohibition that has held back access to the plant and prevented the cannabis business from coming to full fruition in Florida.
Gary writes for the Huffington Post, Context Florida, Health News Florida, Florida Politics, Politics of Pot, High Life and Revive. He is about to release his newest book called "The Great Green Hope", about the history, prohibition, research and the people affected by medical cannabis.
Join us for an actionable discussion on the politics of cannabis as he guides us in the DOs and DON'Ts of cannabis activism for political reform.
Gary will moderate a panel discussion with speakers who have been on the forefront of cannabis reform nationally and here in the State of Florida.
Key Discussion Highlights:
What it took to get where we are today. Spoiler Alert! it wasn't easy.
How smokeable products may arrive to the Florida market.
What it would mean to have vertical integration requirements lifted.
Get ready to grow. Who is working on self-grow laws and how.
Florida's mid-term primaries are behind us. Where do the remaining candidates stand on cannabis reform?
HOST: Masha Belinson, Founder & CEO of Extract Collective
WHO ATTENDS: Entrepreneurs, Investors, Professionals, Patients, Advocates.
6:00PM - 7:00PM  Networking & Lite Bites by Chef, Jessica Liav
7:00 PM - 8:00 PM Industry Introduction, News Updates, Announcements, Sponsors
8:00 PM - 9:00 PM Speaker & Panel Moderator Gary Stein.
                               Tim Canova, Congressional Candidate
OUR PARTNERS

The SilverLogic is a custom software company based in Boca Raton, Florida. They convert client specifications into functioning products. Value-driven, one-week development sprints allow for fast delivery of high-value functionality. They build web platforms and mobile applications that allow you to focus on running your business. This month's event is being hosted at The SilverLogic's HQ.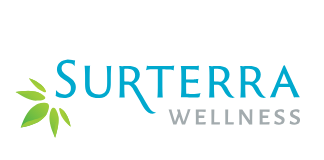 Founded in 2014, Surterra Wellness is one of the fastest growing and leading medical cannabis companies in the US. With licenses in Florida and Texas, Surterra is currently expanding into new state markets across the country as it builds the industry's broadest portfolio of brands trusted by patients.
Today, Surterra Wellness  owns 1 of 14 currently issued vertically integrated medical marijuana licenses in Florida and 1 of 3 in Texas for a total footprint that includes 49 million Americans in two of nation's the fastest growing state populations. In Florida, Surterra operates 10 Wellness Centers in Pensacola, Tallahassee, Tampa, North Port, Largo, Deltona, Jacksonville, Orlando, Port Orange, and notably: the first and only Wellness Center in Miami Beach. It also operates 3 distribution centers to support state-wide, next-day delivery in Florida, and over 300,000 square feet of cultivation space. Surterra offers a wide variety of products in multiple delivery options including vaporizer pens, tinctures, oral sprays, topical creams, time released transdermal patches, and soon-to- be-launched softgels. They just launched same day delivery!
Surterra Wellness  is focused on unlocking the natural health benefits of cannabis-based ingredients and is committed to providing individuals the safest, most effective treatments. The brand combines natural growing techniques with innovative extraction tools to develop uniquely formulated products. Surterra Wellness is utilizing best practices in medicine, science, and agriculture to discover and advance the natural healing benefits of cannabis. Together, we are in pursuit of wellness.

VidaCann is a Jacksonville based flowering plant nursery that has been in the Florida market since 1958. They have a personal passion for organic cultivation and making high quality, consistent products.  All of their products are rigorously tested and manufactured in our cutting-edge laboratory following industry leading standards, creating the best products possible and the highest purity in the Florida market.
Whether it's capsules, tinctures, vaporizers or concentrates, VidaCann's products come in a variety of cannabinoid ratios so that their clients can custom fit their therapy to their individual needs. 
VidaCann is honored to be partnered with the Stanley Brothers, creators of the well-known Charlotte's Web brand. As Florida's Only Licensed Provider of Stanley Brothers products, VidaCann will be following the same standard operating procedures to insure consistency, just as they are made in Colorado.
They will come in a variety of cannabinoid ratios so that each patient can customize their order to their specific needs. These ratios range from completely non-psychoactive, just as the traditional Charlotte's Web is made in Colorado, to higher levels of THC with an infusion of Charlotte's Web CBD. Tikun Olan products are coming toward the end of the year.
Their Deerfield Beach location opened September 8th and they are currently doing home delivery. Look here for a full list of dispensaries.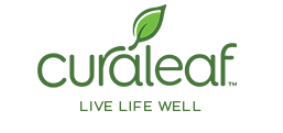 Whether you have never tried cannabis before or are interested in learning more about all the product options available now, Curaleaf can help guide you through this new world of medicine and wellness. Their mission is to produce pharmaceutical-grade, standardized dose medical cannabis to improve your health and well-being.

They are known for high-quality, reliable and effective medical cannabis products which are available in a variety of formats and strains. With 10 locations including Lake Worth and Dadeland, you can also order online for a convenient delivery service. They have many more locations planned to open in the next few months. Discover Curaleaf. Live Life Well. Their Deerfield Beach location is opening September 18th!

ezGreen is a Point-Of-Sale software company geared towards empowering cannabis business owners with time-tested technology. We create a strategy to make sure your business is compliant.
Our HIPAA compliance software is powered and supported by Automated Healthcare Solutions, the largest point of care dispensing software in the U.S. pharmaceutical industry today. ezGreen monitors state cannabis laws and keeps the software up to date, ensuring your business and customer information stays private, trackable, and compliant.
***
Siegel Law Firm is a general law practice serving clients throughout the state of Florida with a focus on real estate, civil litigation, estate planning, and criminal defense. Azlina's extensive experience in governmental law, real estate acquisition and development, regulatory compliance, and strategic governmental advocacy at all levels of local and state government on behalf of private and public sector clients will support the Siegel Law Firm's commitment to provide exceptional legal representation through personalized and accessible service to serve the distinct and exacting legal needs of our clients.
When & Where

The Silver Logic
751 Park of Commerce Drive
Suite 126
Boca Raton, FL 33487


Tuesday, September 25, 2018 from 6:00 PM to 9:00 PM (EDT)
Add to my calendar
Organizer
Extract Collective believes in the holistic power of the Cannabis plant and the collective elevation of the Cannabis community. Through professional Cannabis networking events, as well as continuous education and advocacy, we will cultivate a new level of entrepreneurship where passion meets profit.
The purpose of EXTRACT Cannabis Collective monthly events is to bring together like minded individuals to support, educate and advocate on behalf of the Cannabis plant; an otherwise stigmatized natural healing herb. We will EXTRACT the most relevant information from all sources and deliver it for the benefit of the Collective. We will slowly introduce the concept of Cannabis Wellness and change the narrative that has been prevalent about the Cannabis consumer from "joint smoking stoner" to thriving contributor within the Collective Ecosystem.