"The Five Rules of Doing Business in China" with US-China Partners CEO, Savio Chan

Thursday, February 17, 2011 from 7:00 PM to 9:00 PM (EST)
Event Details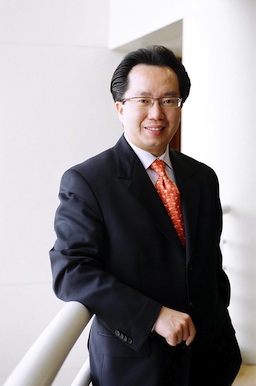 "The Five Rules of Doing Business in China" with US-China Partners CEO, Savio Chan
Date: February 17, 2011
Time: 7pm – 9pm
Location: Fisher Colloquium at Georgetown's McDonough School of Business
Sponsored by the Greater China Business Association and the Emerging Markets Network
Savio S. Chan, president and CEO of US-China Partners, a US-China business advisory firm based in New York City, was working on his computer around 9:45 pm on January 28th, 2008 when Steve Jobs, Chairman and CEO of Apple, emailed him with questions on how to get iPhone into China. It was an interesting and insightful dialog where Savio told Steve the do's and don'ts of doing business in China. 
In this presentation, Mr. Chan will discuss how this dialog helped iPhone gain official entry into China, and some of the rules that one must follow to be successful in getting things right in the second largest economy in the world.
He will also discuss the one fatal mistake Google made, and why Google will probably never be a major Internet company in China again. 
Mr. Chan will share the "Five Rules of Doing Business in China" as well as the "Three P Principles" that will help businesses navigate the challenging yet profitable China market. 
About Savio S. Chan
Savio S. Chan is a pre-eminent expert on doing business in China. He serves as President and Chief Executive Officer of US China Partners Inc., a privately held business development firm specializing in Market Entry, Strategic Sourcing and Marketing Development in China for U.S. companies. Savio also facilitates local and cross-border joint ventures among leading Chinese multinationals as well as Fortune 1000 companies.
Savio is a frequent keynote speaker and panelist at various business and technology events including the American Express Minority Small Business Seminars, Microsoft technology conferences and the e-Business Conference and Expo, co-organized by BusinessWeek and InformationWeek. Savio was also named "40 Under 40" business leader Award by Long Island Business News, Hofstra University and the Bank of New York. Newsday named him one of the Top 10 Movers and Shakers on Long Island. U.S. Small Business Administration also presented the Community Service Award to Savio during their Annual Award Luncheon.
Savio, who attended Baruch College with a major in International Marketing, has been featured in numerous industry and trade success profiles, including articles in The New York Times, Chief Executive Magazine, InformationWeek, VARBusiness, Long Island Business News, and Newsday. Savio serves as Vice Chairman of ITP China and is the president of the Northeast Chapter of US Pan Asian Chamber of Commerce, the largest Pan Asian Chamber in the country. He also serves as senior advisor for the Outsourcing Institute and is on the boards of Executive Council of New York. In 2006, Long Island Business News named him "Top 100 Most Influential".  In 2007 ExecuLeaders presented him a special award in the category of International Business Leadership. Savio also hosts the PBS syndicated TV show, Asian America, sponsored by Wal-Mart. In 2009 Savio was voted Salutatorian of the 40 Under 40 Class of 1999. Recently Savio was awarded 2009 CUNY (City University of New York) Asian American Distinguished Alumni Award.
About US-China Partners, Inc.
(From company website)
U.S.-China Partners, Inc. provides a full range of professional business services for those American and Chinese companies seeking new opportunities or wishing to expand their existing businesses into new markets.
U.S.-China Partners' experienced management team is respected for its skill and expertise in conducting strategic negotiations, preparing business plans, fostering company alliances, conducting business process assessments, developing sales and marketing strategies, and sourcing qualified products, manufacturing, and pricing arrangements for US and China Companies.
They provide viable, in depth business models for start-ups and established companies looking to gain market share through increased sales and revenue growth.
This event is for those who are seeking to...
. Enter the U.S. or Chinese market
. Conduct product quality and pricing negotiations
. Expand your existing marketing and sales efforts
. Open sales offices or Wholly Foreign Owned Enterprise (WFOE) in China
. Obtain guidance for proper licenses, permits, and governmental regulations
. Locate manufacturers for your products
. Uncover distribution channels
. Strengthen business relations
. Improve current P&L results for your existing business
. Develop successful entry strategies
Links
http://www.uschinapartners.com/index.html
Articles
http://www.chiefexecutive.net/ME2/Audiences/dirmod.asp?sid=&nm=&type=Publishing&mod=Publications%3A%3AArticle&mid=8F3A7027421841978F18BE895F87F791&tier=4&id=DD2EC7283B3647E2B60E87B9723714E8&AudID=F242408EE36A4B18AABCEB1289960A07
http://www.inc.com/magazine/20101101/the-growing-cost-of-doing-business-in-china.html
When & Where

Georgetown University McDonough School of Business
Fisher Colloquium
37th and O Streets, NW
Washington, DC 20007


Thursday, February 17, 2011 from 7:00 PM to 9:00 PM (EST)
Add to my calendar
Organizer
Greater China Business Association
"The Five Rules of Doing Business in China" with US-China Partners CEO, Savio Chan