Description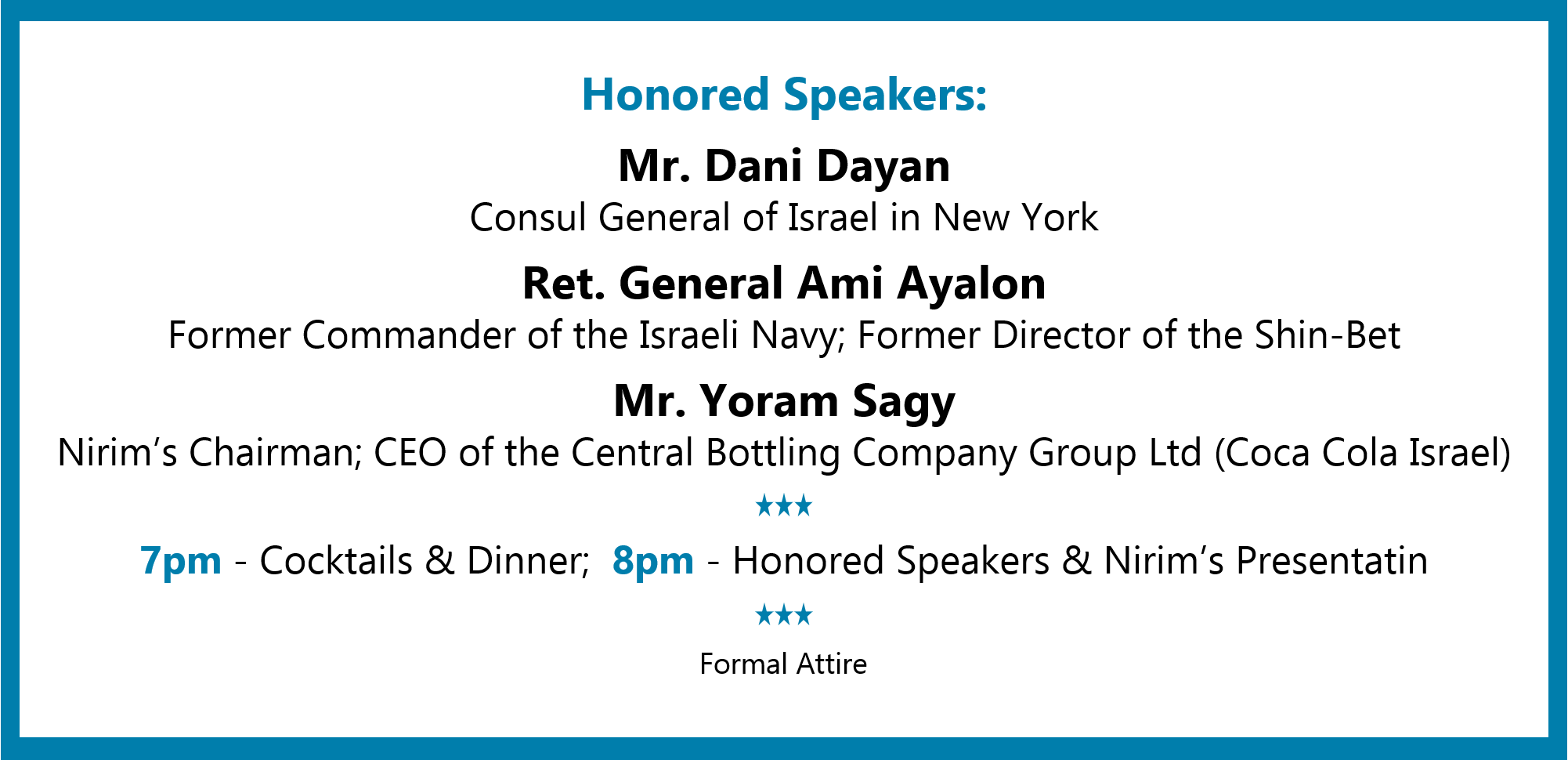 Please join us to attend this very special event - supporting Nirim Israel - a foundation providing Israeli youth at high risk a last opportunity to overcome their harsh life circumstances, discover their strengths, and become self-confident, successful, fulfilled and contributing members of society.
Nirim was founded 14 years ago by commander of the late Navy Seals' Sergeant First Class Nir Krichman who was killed in action in 2002 during the elite unit's operation against terrorists in Nablus. His commander, once himself an at-risk youth, was motivated to create a program that elevates and empowers youth at high risk, and named it in his memory, Nirim.
Nirim Foundation has two major programs:
The Nirim Youth Village - highly intensive program for youth ages 14-18 who are removed from their families.
Nirim in the Neighborhoods - community outreach program in socio-economically deprived and crime-saturated neighborhoods throughout Israel.
Utilizing unique powerful and unconventional tools - including group and personal wilderness therapy treks, therapeutic farm, girls-only rebirth program, military training, and complementary education - Nirim has a 95% success rate in transforming the lives of hundreds of girls and boys from the depths of crime and despair to full matriculation diploma, meaningful IDF service and social contribution.
For additional information about the event and Nirim's sponsorship projects, please visit Nirim's website: www.nirim.org/NYC
For US tax deductible contributions by check please RSVP through this link: http://nirim.rsvpify.com
Questions? email us to RSVP@Nirim.org