Description
Everybody's Hungry and The Ventura Meat Company are relaunching a limited run of the First Cut educational series...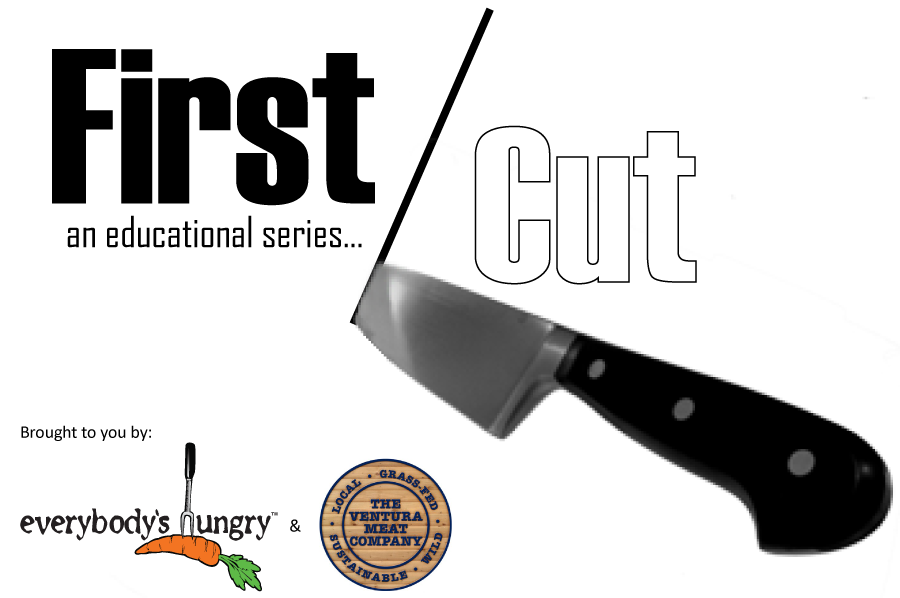 Jason Hendrick of Everybody's Hungry and Michael Buckley, owner/operator of The Ventura Meat Company, are happy to once again bring you the First Cut educational series. This is the series that provided you insight into ground meats, showed you how to carve a turkey, demonstrated a pork crown roast and opened your palates to the flavors of turducken. For this limited run, you'll receive a great overview of quality meats, animal fats and how they got to the butcher shop.
September 26th COMPLETED

Cooking w/ and Enjoying Fats -

This class will focus on the use of various animal fats in everyday cooking for flavor and moisture, as well as the health benefits of appropriate fats. Topics will include uses of pork fat and duck fat, grades of marbling and how quality animal fats affect your body. ($25/person)
October 24th COMPLETED
Breaking Down Your Beef

-

The beef session will highlight the structure of a side of beef and the numerous cuts/uses available in that side. Michael will be demonstrating how to break down the side and discussing the nuances of the cuts achieved. ($30/person)
November 21st COMPLETED

The Day of a Rancher - This event will be a casual conversation and forum with Steve Carpenter of Carpenter Cattle Co. about what it takes to be a rancher. We'll cover topics like what a typical day is and the processes needed to get cattle from the ranch to your butcher shop. ($30/person)
December 19th

The Holiday Special - Learn to tie and cook the perfect beef roast. Get a pork crown roast demonstration. Collaborate on delicious side dishes. Take an opportunity to relax and enjoy your evening before Christmas. ($30/person)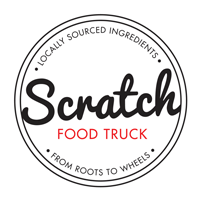 Chef Tim Kilcoyne, owner operator of the Scratch, will be joining the First Cut team for this limited series, parking his
food truck in the back lot
. During each event, Chef Tim will feature an item on his menu and truck that showcases what was covered.
(Other options will be available as part of his regular business.)
We hope you join us. You won't want to miss out!
*A portion of event proceeds will benefit FOOD Share of Ventura County.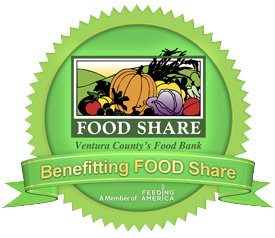 Additional details regarding attire and parking will be emailed out to attendees prior to the event.
*Credit card payments will be accepted at the door.
*Classes are subject to change based upon attendee requests and resource availability. To stay in the loop, please contact Jason at jason@everybodyshungry.org to be added to the email list.
Organizer of The First Cut Series 2013
- "Enjoying food and life by taking a bite and sharing a bite." -
Everybody's Hungry helps food and beverage companies spread their passion and products, shares that passion with the community through educational opportunities, media and events, and works to raise awareness about the hungry in our communities.
Everybody's Hungry launched in August of 2011, emerging from a simple thought of sharing the enthusiasm of food and dining through a basic blog. With a quick evolution, Everybody's Hungry has become a platform for giving back to members of the community who are hungry and in need with that same level of enthusiasm.