Description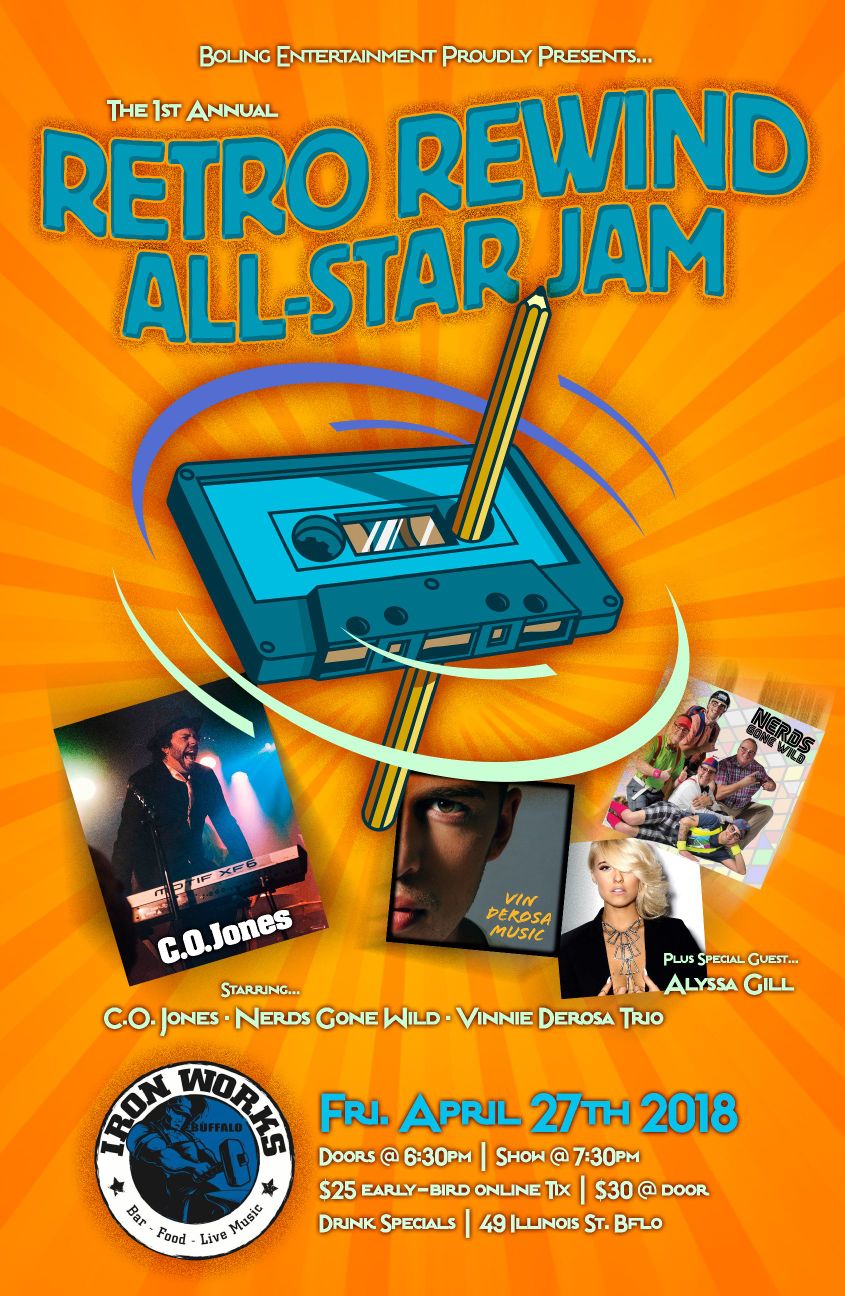 Boling Entertainment Proudly Presents the First Annual Retro Rewind Allstar Jam
Starring an incredible and diverse entertainment lineup featuring C.O. Jones, Nerds Gone Wild, Vinnie Derosa Trio, and Toronto's own Alyssa Gill!

C.O. JONES: Hot off of recent headlining slots at Music Is Art, Witches Ball, and the Kootsie Ball, C.O. JONES is a 20+ year Buffalo funk/soul 11-piece powerhouse band of local A-List musicians and dancers led by Goo Goo Dolls alumnus Dave Schulz that plays the BADDEST and FUNKIEST jams from the 70's until now!

Nerds Gone Wild: WNY's award winning Premier 80's party band!

Vinnie Derosa Trio is one of Buffalo's up and coming Stars with versatile sounds that will amaze you!
Alyssa Gill is one Toronto's up and coming dynamic vocalist will also perform.

You don't want to miss the booty-shakin', frenzy-inducing night of back to back 70's and 80's party jams that will get you moving to the beat of the music that touched your soul.

VIP tickets will include an open bar and appetizers from 7:30p.m. – 9:30p.m. VIP tickets also include the After Party at DBGB's 12:30-3:00am open bar and appetizers.
Use RETROPROMOCODE to save $5 https://www.eventbrite.com/e/the-first-annual-retro-rewind-allstar-jam-tickets-43188271282?discount=RetroPromoCode