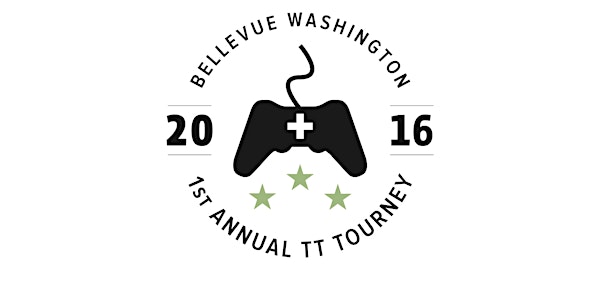 The First Annual 2016 Child's Play Table Tennis Tournament!
Date and time
Saturday, August 6, 2016 · 10am - 9pm PDT
Location
Hidden Valley Fieldhouse 1903 112th Ave NE Bellevue, Washington 98004
Description
Do you love Table Tennis? Enjoy the idea of watching your friends go up against the fiercest (or maybe not so fierce) competitors in hitting a tiny ball back and forth across a table?
Trade in your golf clubs for paddles and join us as we participate in an unironic, game-industry sportsball tradition with our First Annual Child's Play Table Tennis Tournament!
Yes, Penny Arcade Staffers will be playing, but fear not there are two levels of play (Hardcore and Garage), each featuring a double-elimination tournament to benefit Child's Play. We'll be enforcing standard ITTF rules on these, so make sure that serve toss is legal!
If you'd like to enter as a company team (3 to 5 players), we'll collect your company info during signup and reach out to you individually.
Come and spend your day watching the tournaments, grab some food, play the videogame version (we'll have a small tourney with the XBOX 360 version of Rockstar Table Tennis... remember that?), get some cool photo booth pictures, and support Child's Play Charity!
Doors open at 10:00am
Tournament Begins at 11:00am
About the organizer
Since 2003, we've set up and organized Child's Play, a game industry charity dedicated to improving the lives of children with toys and games in our network of over 220 facilities worldwide, including hospitals and domestic abuse shelters. Over the years, you as a community have answered the call and come together to raise millions of dollars.
Child's Play works in two ways. With the help of hospital staff, we set up gift wish lists full of video games, toys, books, and other fun stuff for kids. By clicking on a hospital location on our map, you can view that hospital's wish list and send a gift.
Child's Play also receives cash donations throughout the year. With those cash donations, we purchase new consoles, peripherals, games, and more for hospitals and therapy facilities. These donations allow for children to enjoy age-appropriate entertainment, interact with their peers, friends, and family, and can provide vital distraction from an otherwise generally unpleasant experience.