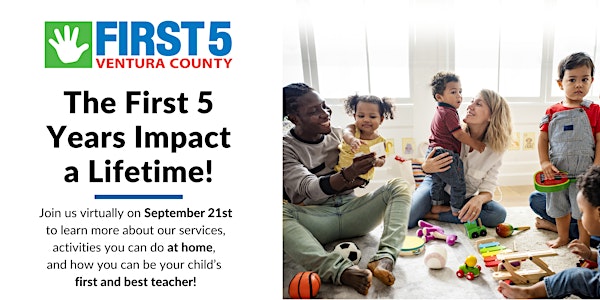 The First 5 Years Impact a Lifetime!
The First 5 years of a child's life are critical for developing lifelong social, emotional, and learning skills.
About this event
When we support children's healthy development early in life, we have the greatest possible positive impact. Join us to learn more about our services, activities you can do at home, and how you can be your child's first and best teacher!
Questions? Contact Rainbow Connection at 1-805-485-9643 or rainbow@tri-counties.org.