Description
Join us for the FIRST FireTribe Campfire of the season! *This experience is usually reserved for my collective members but I'm opening it up to my whole community for the first time.
> Are you mission-driven?
> Do you consider yourself a heart-centered entrepreneur?
> Are you a coach or leader who feels like making an impact in the world is what you were built for?
Come hang out around a fire with women just like you for an afternoon of community, connection, reflection, rejuvenation and PLAY!
We will gather around a fire to get real with each other, talk about what truly matters and begin to build a tribe around these three elements:
1. Perspective - This is about having time away from the daily distratctions and space to breathe fresh air and gain new perspectives on your life and business. We will spend time walking, reflecting and journaling to help us see things from a different point of view.
2. Presence - When was the last time you felt truly seen for exactly who you are right now in this moment while also being witnessed for the person you want to become. This is a place for all of you... your goals, dreams, ambitions AND your fears, doubts and embracing the unknown. Through partner and small group conversations you will experience the profound power of presence within yourself and others.
3. Play! - Who says we can't have fun doing our amazing work in the world!? We will spend time playing outside and getting to know each other through activities, excercises and community building experiences.
This afternoon experience will take place at the sensational Heaven & Earth Retreat Center in Banks, Oregon and is only $47 if you bring a friend! You and your friend can both use the promo code: FRIEND to get $20 off!

The FireTribe Campfire Experience is designed to give you a real-life experience of what it would be like to be a part of a deep in-person community of mission-driven, heart-centered women entrepreneurs, coaches, movers and shakers and those who want to make an impact in the world.
If you love this afternoon and want more I will invite you to apply for our next FireTribe Collective kicking off in March.
*The FireTribe Collective is a 9-month experience designed for mission-driven and heart-centered women leaders, catalysts, and entreprenuers who are ready to step up and into the fullest expression of their calling.
This deep in-person community will inspire you to take risks, step outside your comfort zone and brave the wilderness of your wild and crazy dreams.
At the end of the campfire, I will invite those who are interested to apply. There are only 12 spots in the collective each year.
Why a campfire? A note from your head camp counselorHey there! I'm Marli and I am guessing you might be wondering why we are going to gather around a campfire instead of a florecent lit hotel conference room or meeting space in downtown Portland. Here is the thing... I believe that nature has the ability to reconnect us to our roots, give space for us to dream bigger dreams and remind us of what truly matters. Also - I love metaphors... It takes three things to light a fire and keep it burning bright; air, fuel and a spark. Just like the fire, we need those things too. Air - space and time to breathe and to be away from the busyness and distractions of our daily life. Fuel - people and ideas that inspired us to keep going even when it gets tough. A Spark - new energy, new connections, new questions, and new insights to re-ignite our passion when we lose our way. I hope you will join us to reconnect with yourself and an amazing community of inspiring women!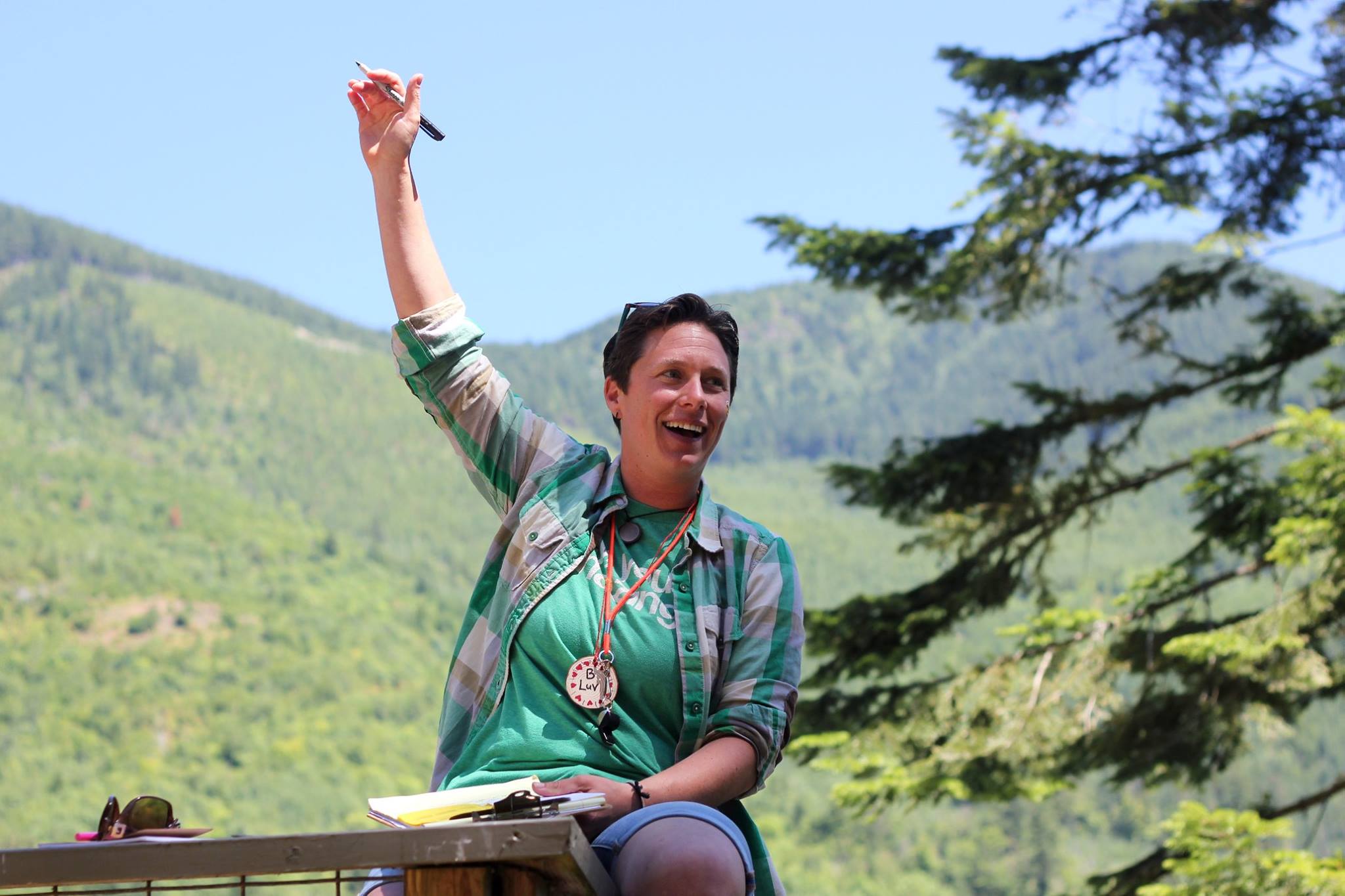 What are people saying about this experience?

"What was amazing about being here (at the campfire) was that it was a safe space that Marli created so that each one of us could be right where we were at in our own journey, in our own questions and come up with answers that felt like the truth for us. There was no pressure to fit into a certain box. We were all here in support of each other and it felt safe and beautiful and amazing. The things that came out in the partnering exercises were awesome and the things that came through the introspection and the reflection exercises were more than I anticipated. I came here without expectation and my mind was just totally blown open."
-Kristen Arnett
"I feel so illuminated and so grateful to have been here in a circle of people who are inspired in their own path in the world and supportive of others who are on their own path in the world. More of that please! Gathers of people who are stepping into their power and supporting you to do the day. Thank you Marli. Thank you ladies. Thank you fire!"
-Rebecca French
"We just finished the campfire experience with Marli and I will say for me, I am coming out of it with a sense of connection that I have been craving. I am new to Portland and I knew that coming to and event curated by Marli that I was going to meet amazing people because that is who she hangs out with. I love that I was able to connect with the amazing women who are at various stages of feeling stoked about different things in their lives in a space of honesty and openness and presence and really understanding how we can all stoke ourselves more in what we are really passionate about. The community aspect is so important in stoking our own fires and staying excited about what we are doing in our life. That was probably the most powerful aspect of this event for me."
-Sarah Andrews