The Studio at TFD presents: The Financial Independence Summit, a digital summit to help you to start funding the life you want.
About this event
If you have been wanting to learn more about financial independence -- diversifying your revenue streams, creating passive income, no longer being reliant on your main 9-to-5 (whether you're retiring early or not), our fourth all-day digital summit will give you all the tools and information you need to start (or strengthen) your journey to being the decider of your own financial future.
From learning how to budget for financial independence, to creating different revenue streams based on your industry, schedule, and skillset, to the fundamentals of passive income, to the secrets of mastering time management so you can maximize your independence, this summit features the experts, tools, and interactive workshops necessary to take financial independence from a pipe dream to an achievable reality.
FEATURED SESSIONS:
How To Be Your Own CFP
If you're striving for financial independence and income diversification, proper planning is key. And this keynote from a respected CFP is the perfect primer in taking control of your own financial planning, both in the longer term and on the steps to getting there along the way.
Funding The Life You Want: Passive Income 101
Maybe the question isn't "living to work" vs. "working to live" — while they may take some up-front investment, passive income streams can help you stay financially afloat without tying your income to a 9-to-5. This workshop will teach you how to look beyond traditional employment (or self-employment) to start funding the life you want.
Redefining Your Value Beyond Your 9-5
Featuring an expert panel of psychologists and wellness experts, and tying together everything we've covered from the day (from reexamining our workweek to creating intentional income streams), this session will discuss what it looks like to redefine your self-worth in a world that tells you your job is the most important thing about you.
This ticket is non-refundable and we DO NOT accept price adjustments.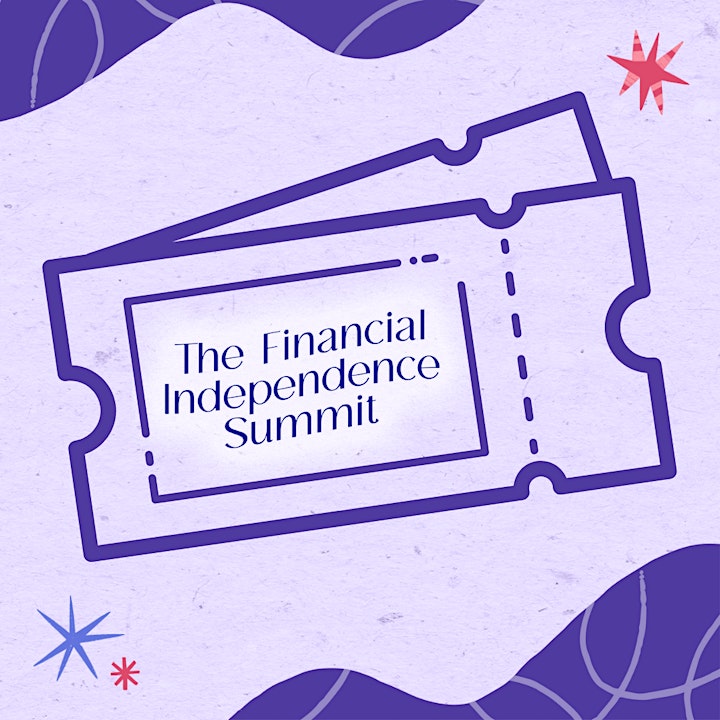 Full Schedule Just Announced!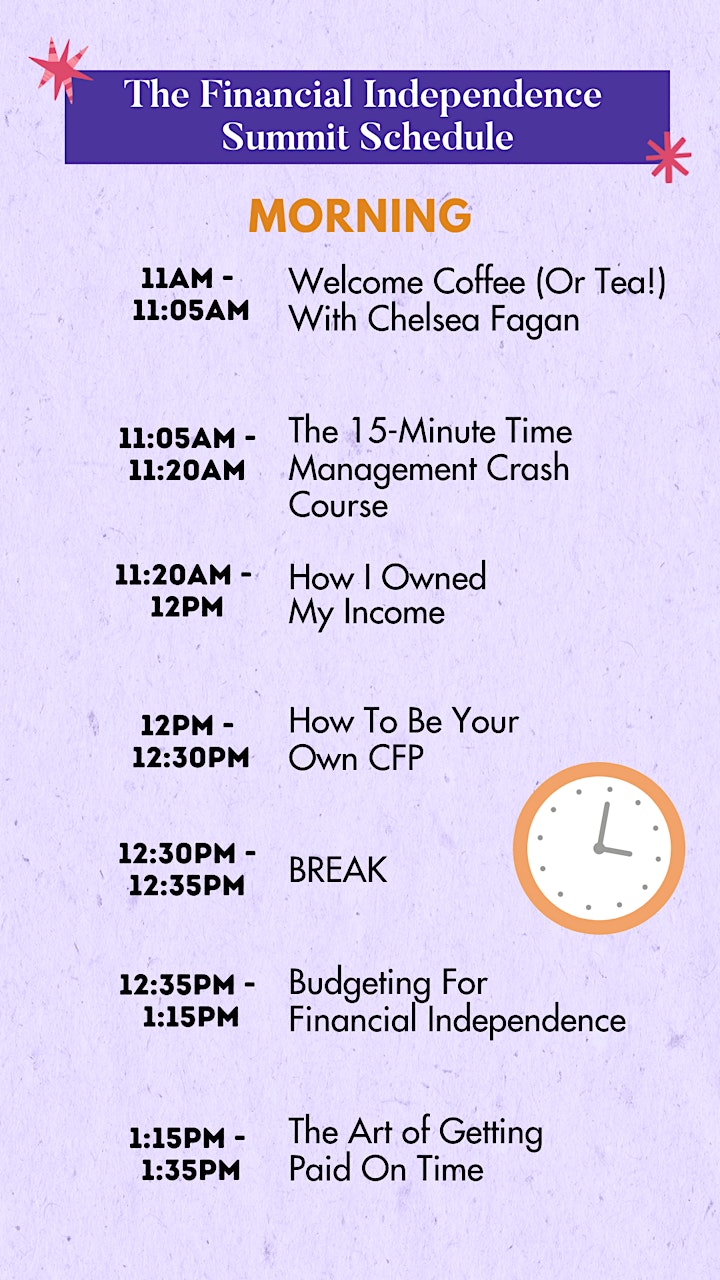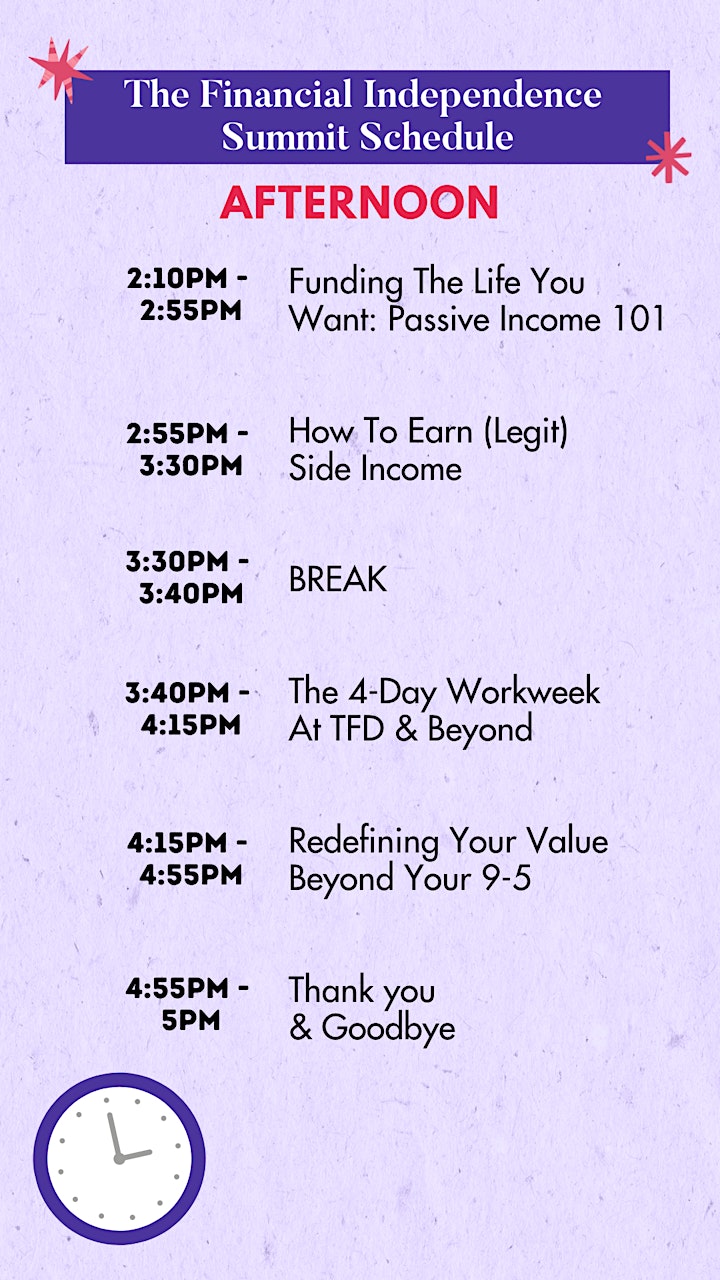 What Your Ticket Gets You:
Access to the full-day event, including more than 10 sessions and interactive components, all centered on financial independence.
A hands-on, downloadable, and printable workbook filled with activities, lessons, and guides to continue your work from the conference and enhance your financial independence goals.
Access to the conference Slack, featuring dedicated networking spaces based on where you are in your journey.
A virtual goodie bag full of freebies, discounts, and downloadables to use before, during, and after the event.
Reminders:
This digital summit will take place from 11:00am - 5:00 pm (EST). Please make note of your time zone.
And, in case you can't make it, all ticket holders will have access to the video recordings following the event!
Additionally, you will receive an email closer to the event date inviting you to access the event online.
If you're interested in joining as a panelist or sponsor, please email us at events@thefinancialdiet.com!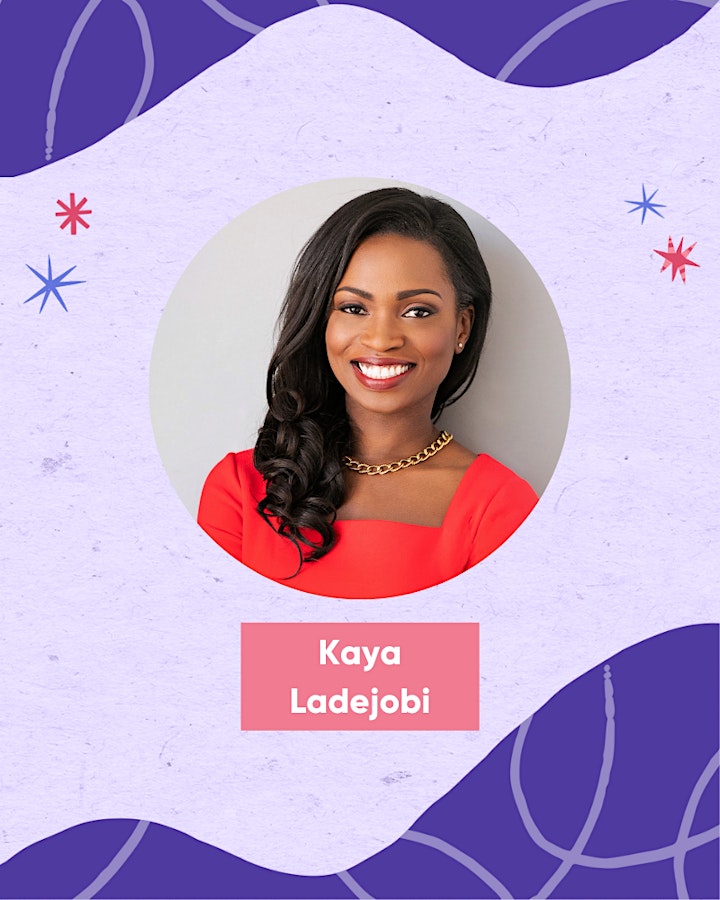 Kaya Ladejobi's Bio:
Kaya Ladejobi, CFP®, is the founder of Earn Into Wealth, a boutique, fee-only financial advisory firm dedicated to working with high-income women executives and entrepreneurs in their 30's and 40's. She is also the founder of EIW Academy, a financial education company that focuses on financial coaching and training for early-stage wealth builders.
Kaya began her financial services career in 2006 and worked at top wealth management firms catering to high-net worth clients. After nearly a decade of working and observing the financial struggles of her peers, Kaya ultimately concluded; "high-achieving professionals who aren't wealthy yet also deserve access to sound, and unbiased financial advice." She founded her advisory practice, and education platform to do just that. Her financial advice has been quoted in several top publications such as Yahoo Finance, Business Insider, and HuffPost!. Kaya has been named as one of the Top 10 Young Advisors to Watch by Financial Advisor Magazine and in Investopedia's list of Top 100 Financial Advisors.
More panelists to be announced in the coming weeks!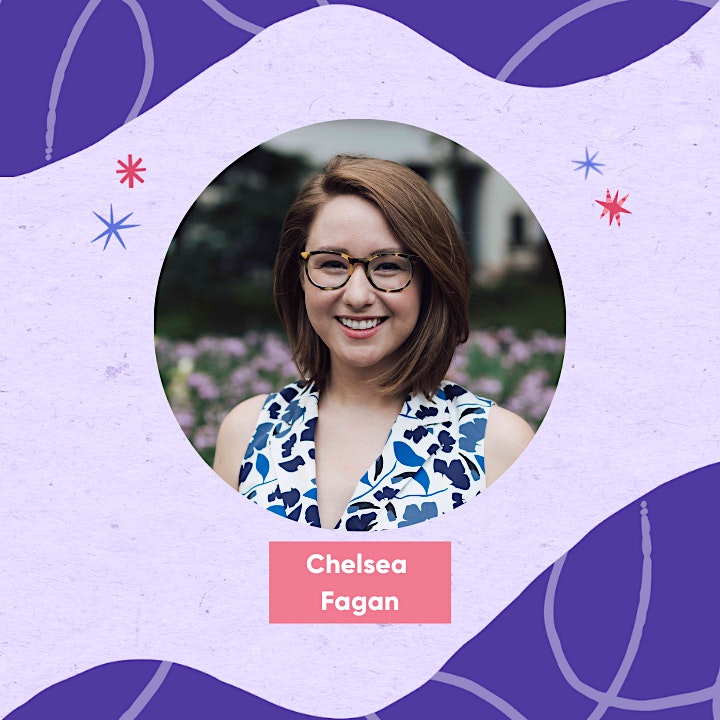 Chelsea Fagan's Bio:
Chelsea Fagan is a writer and the founder of The Financial Diet. She lives in Manhattan with her husband and dog.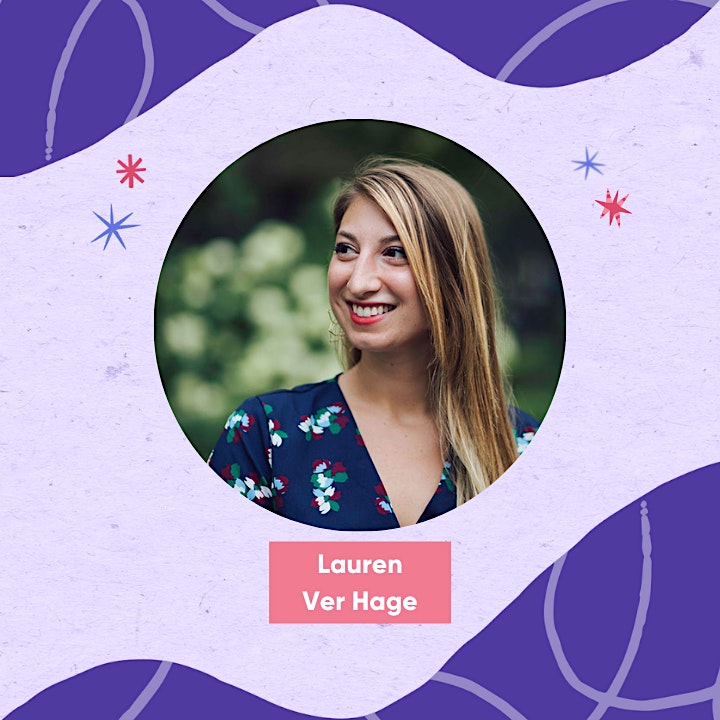 Lauren Ver Hage's Bio:
Lauren is the cofounder of The Financial Diet, and serves as its in-house graphic designer and art director. Since 2015, she's cherished the opportunity that TFD has given her to create work that informs, educates, and delights our followers across video, social media, and print. Lauren is also the illustrator and designer behind Statement Cards. In her spare time, she enjoys cooking, hiking, reading science fiction, and generally obsessing over her dog, Luna.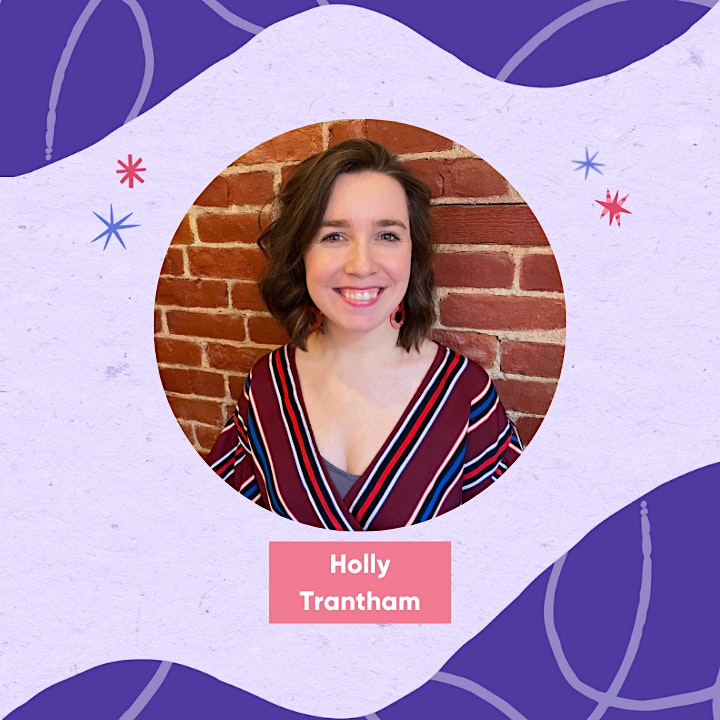 Holly Trantham's Bio:
Holly has been with the TFD team since September 2016, and currently leads TFD's editorial strategy and branded campaigns. In her free time, you can almost always find her devouring a romance novel or a slice of cake (or both simultaneously). She lives in Brooklyn with her husband and cat.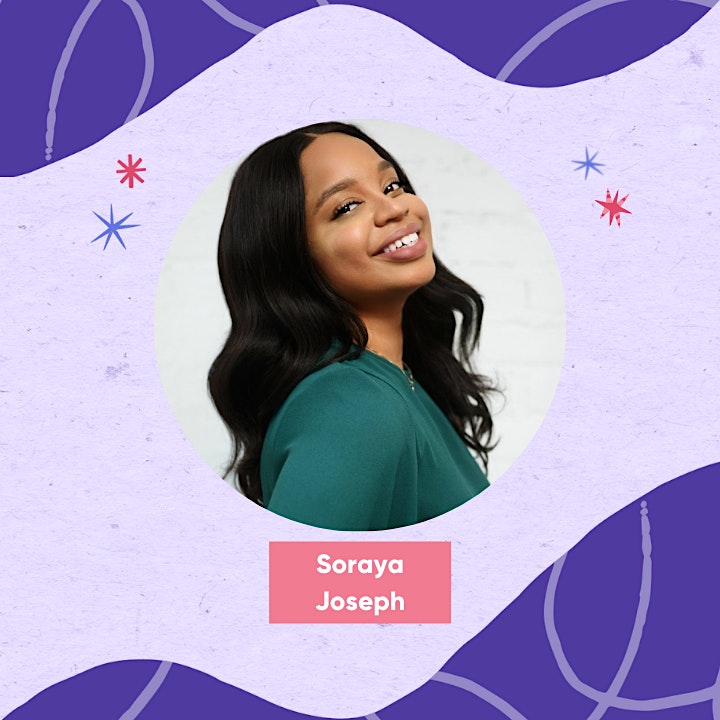 Soraya Joseph's Bio:
Soraya is a pseudo-purist for print, with a background in television, digital and traditional media. A connoisseur of words, but not necessarily the fancy ones. More so an obnoxious obsession with puns and alliteration. Finding financial freedom (while helping others find theirs) on the other side of free and fun information.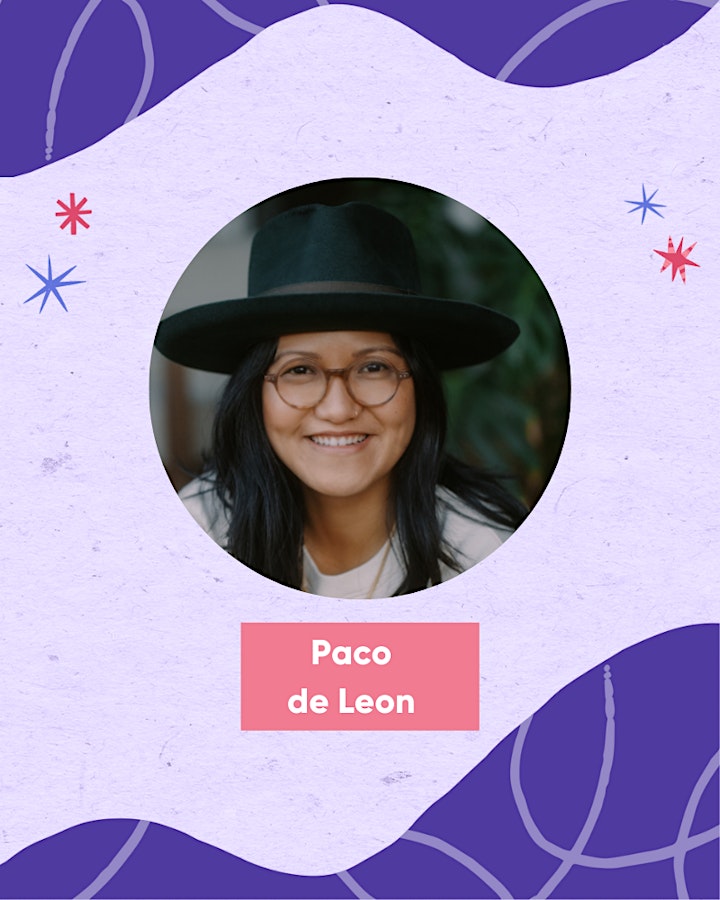 Paco de Leon's Bio:
Paco de Leon is an author, illustrator, musician. She is the founder of The Hell Yeah Group, a financial firm dedicated to inspiring creatives to engage with their personal and business finances and Hell Yeah, Bookkeeping, a bookkeeping agency for creative businesses. Her career experiences in banking, business consulting, financial planning, and wealth management have informed her financial philosophies. She is a TED speaker and her work has been published or featured in The New York Times, Bloomberg, Vice, TIME, on other publications, and on NPR. She lives in Los Angeles with her wife.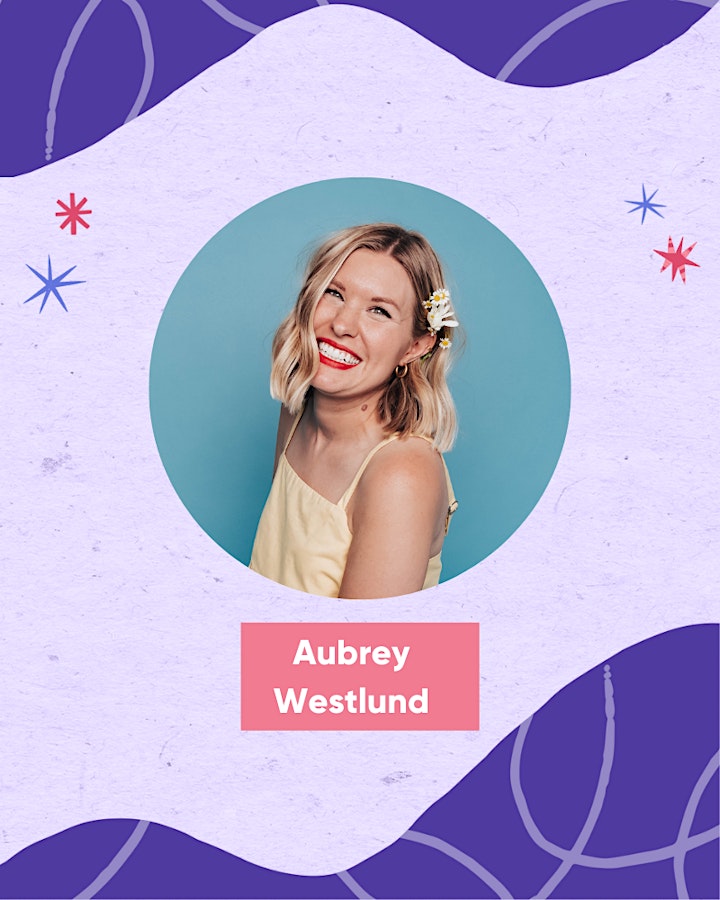 Aubrey Westlund's Bio:
Aubrey is a business mentor and consultant for creative entrepreneurs. She helps photographers and designers lighten their workload, transition away from client work, and build multiple streams of income, including passive income, into their business. All so they can build a life of more ease and creative freedom.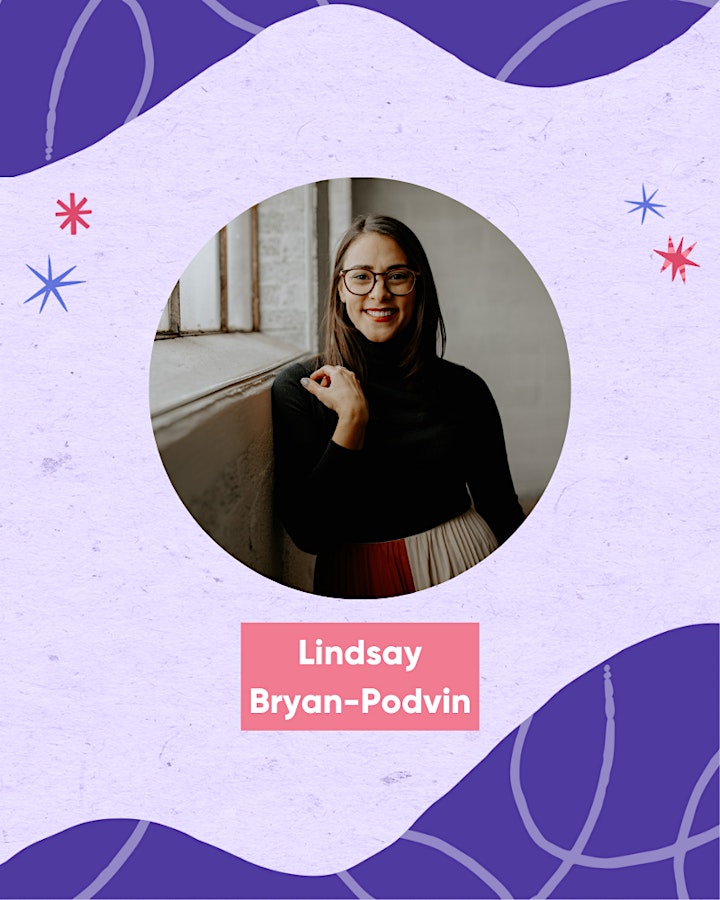 Lindsay Bryan-Podvin's Bio:
Lindsay Bryan-Podvin (she/her) is a biracial financial therapist, podcast host, speaker, and author of the book "The Financial Anxiety Solution." In her therapy practice, Mind Money Balance, she uses shame-free financial therapy to help people get their minds and money in balance. She's expanded her services to help private practice therapists with their money mindset, sustainable pricing, and authentic marketing so they can include financial self-care in their work. She lives with her partner and their dog on the occupied land of the Fox, Peoria, Potawatomi, and Anishinabewaki peoples also known as Michigan.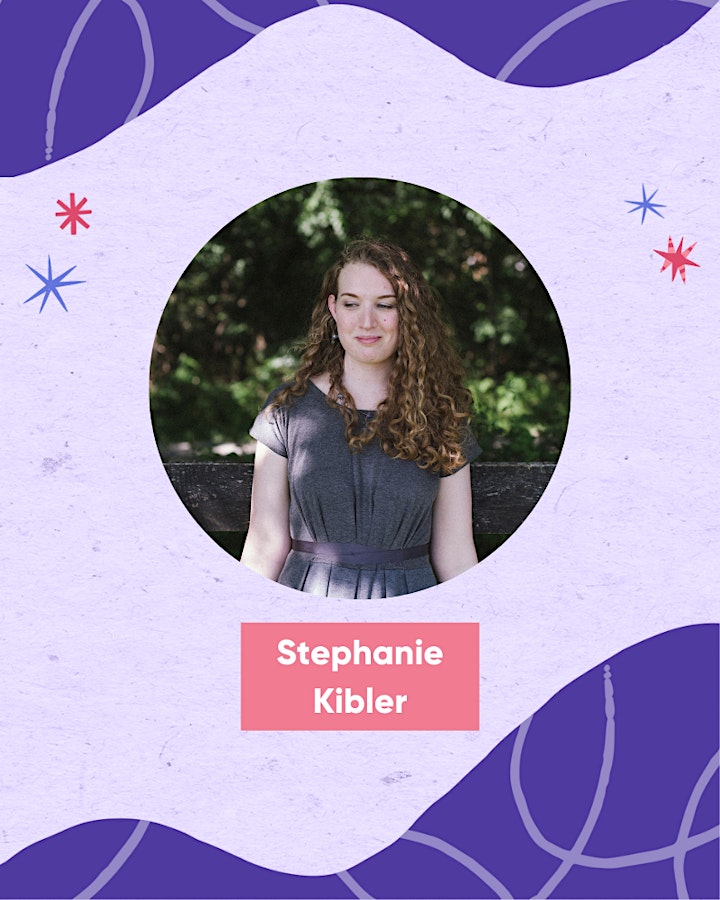 Stephanie Kibler's Bio:
Stephanie "Stephonee" Kibler came onto the online personal finance scene in 2007 (when it was still called a "blogosphere") and was one of its first voices for low-income millennials and young women with her blog, Poorer Than You. Through the years she has worked to help build up online communities focused on financial independence for women and other underrepresented groups, especially those with low or moderate incomes. Stephonee also works with the non-profit Plutus Foundation as the Community Manager to help other online content creators share their voices and lift up their communities. She lives in the pricey Washington, DC area suburbs (for some reason) with her husband and two young children, and can usually be found snarking on Twitter.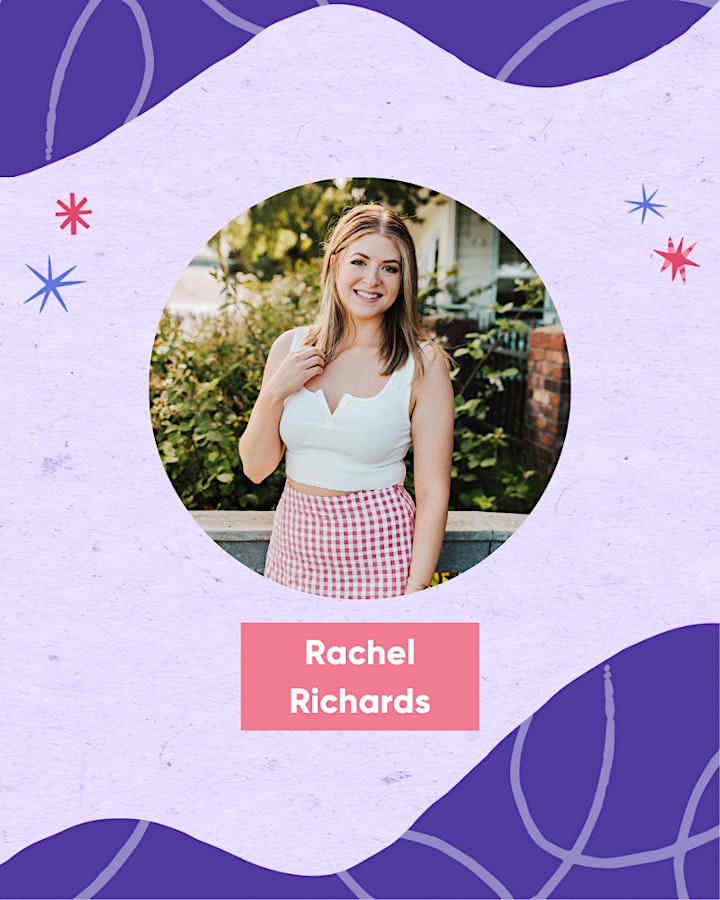 Rachel Richard's Bio:
At the age of 27, Rachel Richards quit her job and retired. She is now living off $20,000 per month in passive income. Rachel is the bestselling author of "Money Honey" and "Passive Income, Aggressive Retirement." She built a real estate portfolio of 38 rental units by the age of 26. She is a former financial advisor, and has been featured in CNBC and Business Insider. She makes the topic of money management fun, entertaining, and simple for her 250,000+ millennial followers. Rachel helps women feel excited, capable, and confident about their financial future.

Full session schedule and talent lineup coming soon!
In addition to all of the panels, interactive workshops, and keynote session this conference will also feature a community-based Slack hub with various networking rooms for different needs, interests, and industries, where you can continue your professional network-building. Each attendee will also receive a downloadable (and printable!) workbook full of everything you need to gain financial independence beyond the end of the conference.
If you have been looking to diversify your investments to gain financial freedom, this conference is a must-attend. We'll see you there, ready to get to work!