Actions and Detail Panel
The Financial Dream Seminar
Sat, January 14, 2017, 8:30 AM – 1:30 PM EST
Description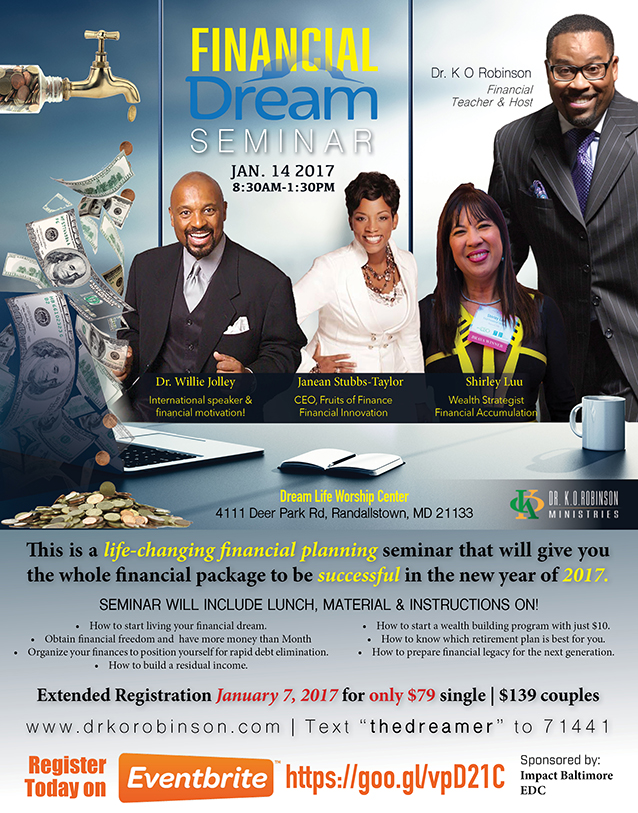 This is a life-changing financial planning seminar that will give you the whole financial package to be successful in the new year of 2017.
You will learn.
How to start living your financial dream.
How to obtain financial freedom and start having more money than Month
How to organize your finances to position yourself for rapid debt elimination.
How to build a residual income.
How to start a wealth building program with just $10.
How to know which retirement plan is best for you.
How to prepare financial legacy for the next generation.