Actions and Detail Panel
The Final Picture: A History and Legacy of Master Photographer Jack Stuler
Wed, April 12, 2017, 7:00 PM – 8:30 PM MST
Description
Please join us for a panel discussion about Jack Stuler's prolific body of work spanning 40 years. A highly respected and collectible fine art photographer, Stuler (1932-2015) 's work illustrates his evolutionary quest for meaning that when viewed as a whole, the individual pieces culminate into a final picture that fit together as a progressional pilgrimage of the soul. Hauntingly stirring images of close-up pieces of nature such as kelp, twigs, water, sand, and other forms that hold mystery of their origins. Much of the mid-century photographs are in black and white, and all of them were developed and printed by Jack Stuler himself, spending much of his waking hours in the darkroom, perfecting his abilities as a master technician.
His legacy is his photographs, and the purpose of his life's work continues to unfold. The panel will discuss plans on what the future holds to preserve such a respected true artist's work and the rare, stunning artwork collection he left behind.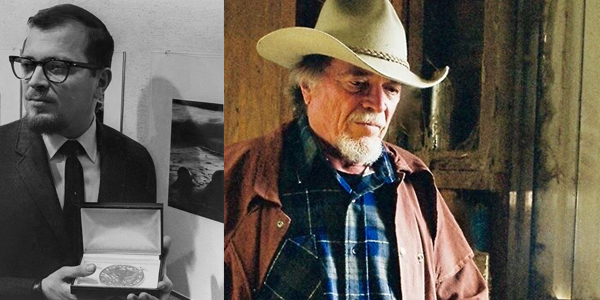 More about Jack Stuler
While simultaneously developing his art form, Stuler significantly contributed to the development of the fine art community in Arizona in many ways. He started his career by earning the first Master of Fine Art degree ever awarded at Arizona State University in 1961, and he was immediately hired to develop the first Fine Art Photography program at ASU and headed the department for 35 years, spearheading the creation of Northlight Gallery, the first gallery in the East Valley to to show fine art photography. His art was becoming well known and highly collectible, grabbing the attention of prestigious art book publisher, Nazraeli Press, who published a book of his work titled, In The Nature Of Things in 1987.
His work is part of the permanent collections of Massachusetts Institute of Technology, the Bibliotheque Nationale in Paris, George Eastman House in New York, and the International Center for Photography at University of Arizona. He studied under Ansel Adams and Van Deren Coke in his early years, and earned their praises. Hitting close to home, here at Phoenix Art Museum, he was awarded first place and third place at the very first Biennial Phoenix Art Museum's Photography Award Competition in 1976. At the end of his 35-year career at ASU, PAM held a retrospective of his work and an artist talk in 1997 when he retired. Stuler recently passed away in 2015 at his home in Payson, Arizona. At 82, he was still actively photographing. Stuler's work holds a wild passion and mystery that evolved over his lifetime, and when viewed as a whole body of work, one sees the quest unfolding and evolving.

http://www.jackstulerfoundation.org/
Image Captions:
Top: Detail from La Jolla Surf, 1968, large format color film © Jack Stuler.
Center Left: First Place Award to Jack Stuler by The Phoenix Art Museum First Photo Biennial In 1976, directed by James Ballinger, PAM Curator of Collections, and judged by Robert Heineken, then Chairman of the Photography Department, University of California, Los Angeles.
Center Right: Jack Stuler, age 82, photographed at his cabin in Greer, Arizona. After retirement, his main photography studio was at this location, and was a beloved haven for Jack in his early career as a retreat and creative relief from the hectic schedule of work and family.