The Final Mile: How Great Cities Are Fed
When and where
Location
SVA Theatre 333 West 23rd Street New York, NY 10011
Description
The Final Mile: How Great Cities Are Fed
A Lecture by Karen Karp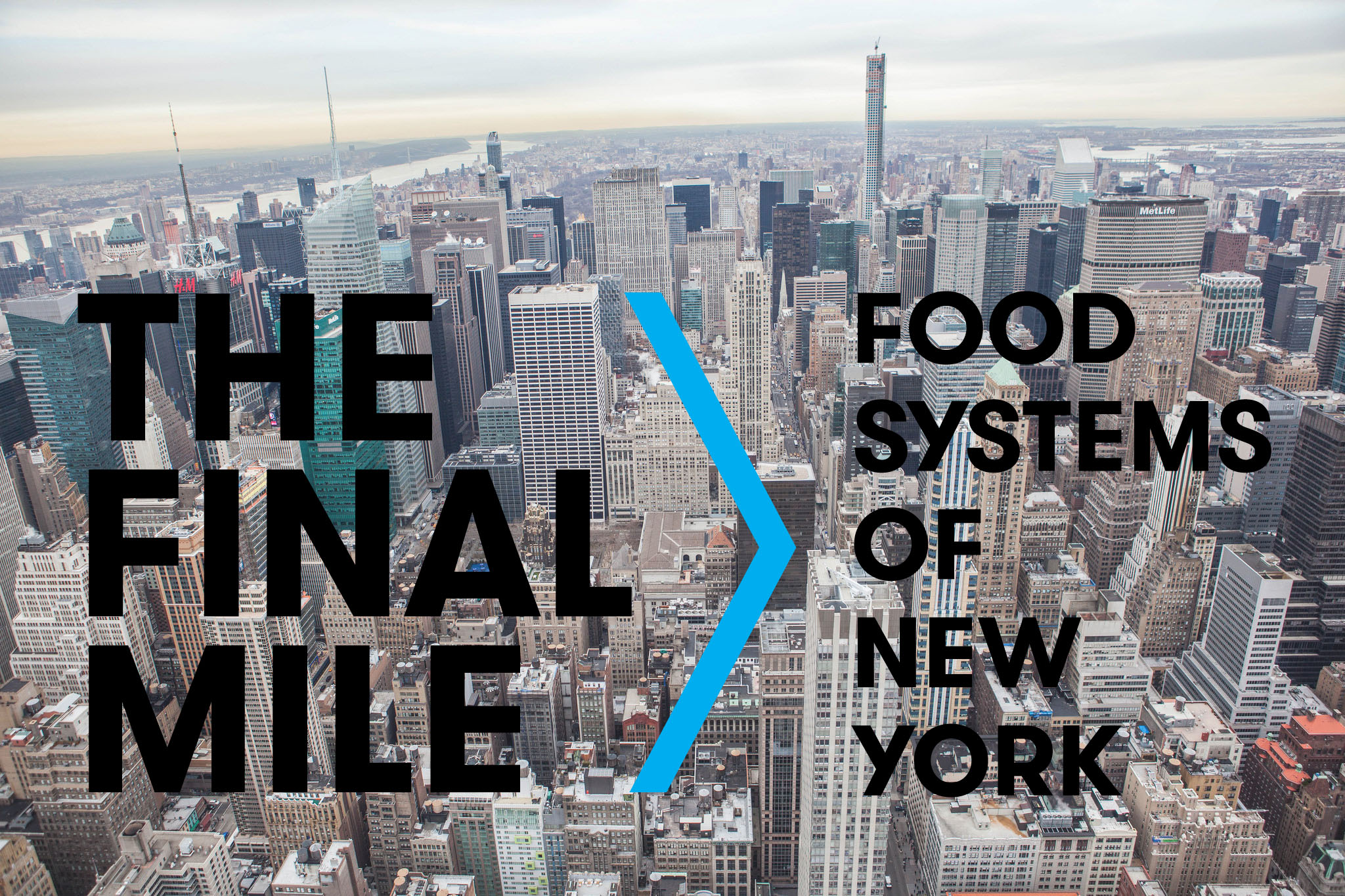 Photo credit: Flickr user Anthony Quintano (Creative Commons License)
In 1929, Walter Hedden published "How Great Cities Are Fed," a richly detailed study of New York City's food system commissioned in the face of a looming railroad strike. Amazingly, it remains the most recent comprehensive study of its kind to this day. Join New York-based food systems expert Karen Karp, president of Karp Resources, for a very special public lecture to kick off The Final Mile.
Karp, currently in the midst of producing a podcast on contemporary urban food systems inspired by Hedden's seminal work, will frame the relationship between food and cities and lay out some of the key issues that we will explore over the coming year.
Learn about how the movement of food has impacted the shape, look, and flow of the physical city: its buildings, its infrastructure, and its public spaces. Discover how the evolution of the food system has mirrored (and even facilitated) historical population shifts, and consider how current trends might re-shape the city again over the coming decades, as New York City looks to add another 1.5 million residents by 2030.

A conversation with Robert LaValva, founder and president of the New Amsterdam Market, will follow the talk.

The Final Mile: Food Systems of New York is a year-long series of public programs, organized by Open House New York as part of its ongoing Urban Systems Series. The Final Mile is intended to shed light on New York City's dynamic and multi-layered food economy while introducing and exploring approaches to render this invisible system more tangible.
The Final Mile: Food Systems of New York is made possible with generous support from the Reba Judith Sandler Foundation.
Tickets are non-refundable. Should you not be able to attend, the full price of unused tickets may be treated as a donation to Open House New York and is tax deductible to the extent allowed by law.