The Filmmakers Panel @ NoMa, Presented by YEP (Your Ethiopian Professionals...
Description
We are excited to bring you an inspiring panel discussion around Filmmaking. If you are an aspiring filmmaker or have a passion for films, and want to know how to get your film career started, this is a must-attend discussion.
There are many types of filmmakers; documentary, corporate, feature, commercial, shorts, etc… Come learn about filmmaking from educators and professionals in the industry.
Meet our panelists: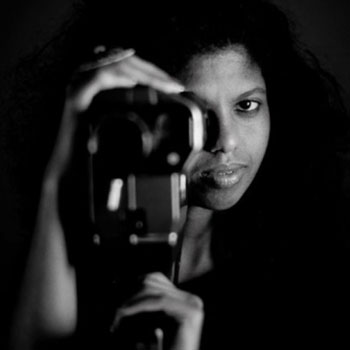 Sosena Solomon
Sosena Solomon is an award-winning Documentary Filmmaker and Visual Artist from Ethiopia. She earned a Master of Fine Arts degree in Social Documentary Film from The School of Visual Arts in New York and a Bachelor of Fine Arts Degree in Television Production from Temple University.
Her focus has been on culture preservation through visually exploring human stories that examine unfamiliar cultures and communities on the verge of displacement. She flourished as a Director and Cinematographer through her short film projects, including "Sole" a documentary on sneaker culture which made its premier on PBS affiliate MINDTV, and "MERKATO" which was filmed on location in one of Africa's largest open-air markets and exhibited internationally.

She is a recipient of The Leeway Foundation Art and Change grant, 2013 and The Transformation Award (2014. Sosena is currently freelancing and teaching as an Adjunct professor at Temple University.




Lucy Gebre-Egziabher
Lucy Gebre-Egziabher is an award-winning, independent filmmaker and a Fulbright Scholar who lives in Falls Church, VA. She earned a MFA degree in Film from Howard University and a BS degree in Communications & International Relations from Wilson College. Lucy produced directed narrative films as well as organizational videos under Teret Productions, a production company she founded in 1999. She is an Assistant Professor at Northern Virginia Community College (NOVA), Alexandria Campus. Lucy is currently co-writing a script for a feature film project that she will direct in Virginia. For more information on Lucy visit her faculty site: http://blogs.nvcc.edu/lgebre/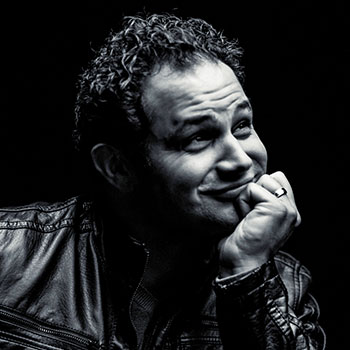 Anthony Istrico (Director)
Anthony Istrico was made for filmmaking. His strong vision and creativity springs from a desire to make a connection, bring people closer, and provide a platform for those in need. Anthony's background is in international relations and communications, but he has always had a camera in his hand and an impulse to create. In 2010, Anthony followed his passion and walked away from agency life to start Istrico Productions, a production company with the goal of empowering organizations and individuals by sharing their stories. Over the years, he has built a talented team of creatives who are driven by the ideals of doing great work for great people, and he's compiled a strong collection of clients whose values align with his company. Success is something he defines as an ever-changing goal. In some cases, it means distilling a complex message into a visually compelling, clear piece. In others, the aim is to shine light on the strength that someone didn't know they had, and give a voice to those who didn't know they could speak. As director of The 2 Sides Project, Anthony was able to do just that. He brought together many of his passions and produced a story that inspires, empowers and uncovers strength in unknown places. "If our work can reach those who need it and inspire them, motivate them, make them feel as though they are not alone," Anthony says, "than we've done our job."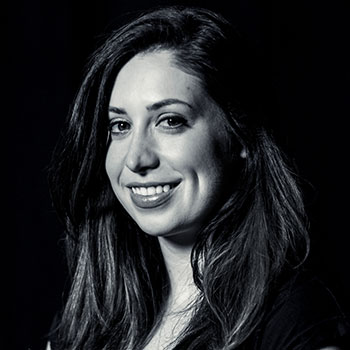 Nora
Kubach

(Writer/Editor)

Nora Kubach is a consummate creator, with a background in theater partnered with agency experience. Over the last decade, her stage has become the edit studio. At Istrico Productions, she works to tell heartfelt, meaningful stories for a variety of clients. Nora describes her passion saying, "I love to simply create." Yet, there is nothing simple about Nora's vast portfolio that engages, entertains and evokes emotion. She instantaneously develops a personal connection to her work, as evidenced most recently as writer and editor for The 2 Sides Project, a feature documentary following six Gold Star children on their journey to Vietnam. Nora took nearly 150 hours of footage, and with little background and a small timeframe, created a thoughtful, emotional story laced with intricate themes and a broader message of peace and hope. Nora speaks of footage not as a "project asset", but as if she is recounting personal memories, and it's that imaginative intimacy that makes her work unique.