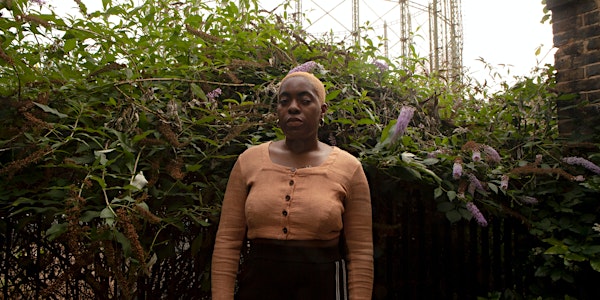 The Film London Jarman Award Q&A and screening with Onyeka Igwe
A screening of 'a so-called archive' (2020) followed by a Q&A with Jarman Award shortlisted artist, Onyeka Igwe.
When and where
Location
CCA Glasgow 350 Sauchiehall Street Glasgow G2 3JD United Kingdom
About this event
LUX Scotland is delighted to host the Film London Jarman Award Touring Programme for the fourth year, presenting an in person screening of 'a so-called archive' (2020) at CCA cinema followed by a Q&A with shortlisted artist, Onyeka Igwe.
Works by all six shortlisted artists will be available to view online from 12pm to 12 am on Tuesday, 11 October via the LUX Scotland website.
Onyeka Igwe
Onyeka is an artist and researcher working between cinema and installation. Onyeka's video works have been screened at Camden Arts Centre (London), Dak'art OFF (Senegal) and Dhaka Art Summit (Bangladesh) and at film festivals internationally including European Media Arts Festival (Germany), London Film Festival, Media City Film Festival (Canada) and the Smithsonian African American film festival (USA). Solo exhibitions include The High Line (New York), Mercer Union (Toronto), LUX (London) and Jerwood Arts (London). She was awarded the Foundwork Artist Prize (2021) and the Berwick New Cinema Award (2019).
'a so-called archive' (2020), 19 mins 40 secs, B&W/colour
'a so-called archive' interrogates the decomposing repositories of Empire with a forensic lens. Blending footage shot in two separate colonial archive buildings—one in Lagos, Nigeria, and the other in Bristol, UK—this double portrait considers the 'sonic shadows' that colonial images continue to generate, despite the disintegration of their memory and their materials. Igwe's film imagines what might have been 'lost' from these archives, mixing genres of the radio play, the corporate video tour, and detective noir with a haunting and critical approach to the horror of discovery.
The Film London Jarman Award
Discover the incredible diversity within the world of artists' filmmaking in the UK, with a presentation of the work of the shortlist of this year's Film London Jarman Award, which comes with a £10,000 prize. Films in the programme use animation, archive, poetry, dance and hypnotic music to explore narratives around abolition and colonial history, adolescent London in the 90s and Fairy folklore, pop culture and climate change.
The artists shortlisted this year are: Grace Ndiritu, Onyeka Igwe, Alberta Whittle, Rosa-Johan Uddoh, Morgan Quaintance, Jamie Crewe.
Image credit 1: Onyeka, gasometer portrait. Image courtesy of Yasmin Akin.
Image credit 2: Onyeka Igwe, 'a so-called archive', (2020). Video still. Courtesy of the artist.
Image description 1: Onyeka stands in front of a green bush with purple flowers. She is wearing hoop earrings, a light brown shirt with dark brown buttons and black tracksuit bottoms with white stripes at the side. To the right of the image is the corner of old red brick wall in the background is the angular of an old gasometer.
Image description 2: An image of a dark tunnel with two arches illuminated to the right by an unseen light. The tunnel continues into the darkness. To the bottom of the screen a white cont in all caps reads (SLOW BREATHY MOANS OF COLONIAL ARCHIVES ROTTING)