The Fifth Element Movie Experience
About this event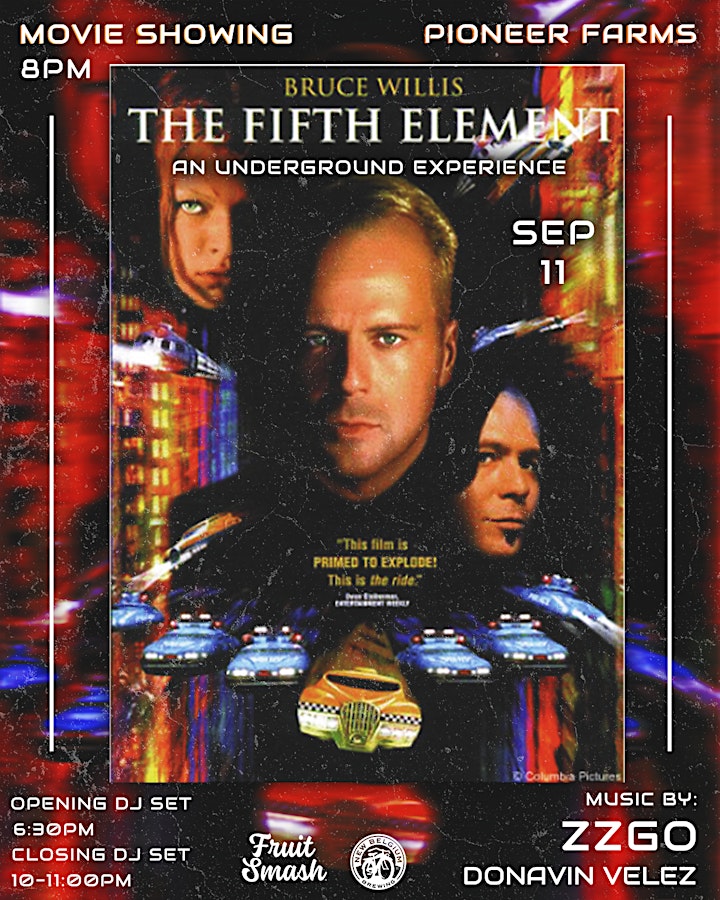 We are showing one of my favorite movies "The fifth Element"
This event will be held outdoors and under the stars at one of my favorite locations called Pioneer Farms!
-- 6:30pm until 8pm -- ZZGO will be playing the sunset mix
-- Movie starts at 8pm sharp!
-- 9pm 11pm -- music by Donavin Velez
we have a ticket limit for this because we don't want overcrowding and want everyone to have a comfortable time watching the movie.
Pioneer farms will have concessions available, with drinks sponsored by New Belgium, and others.
bring your blankets and chairs