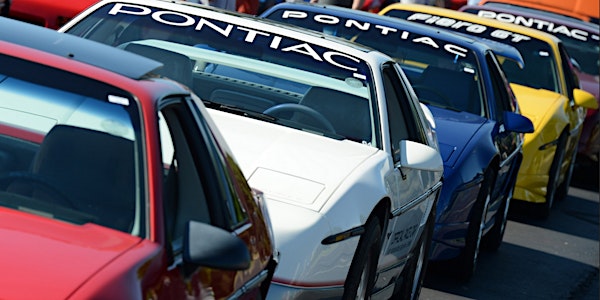 The Fiero 35th Anniversary Celebration presented by Black Top Racing
Description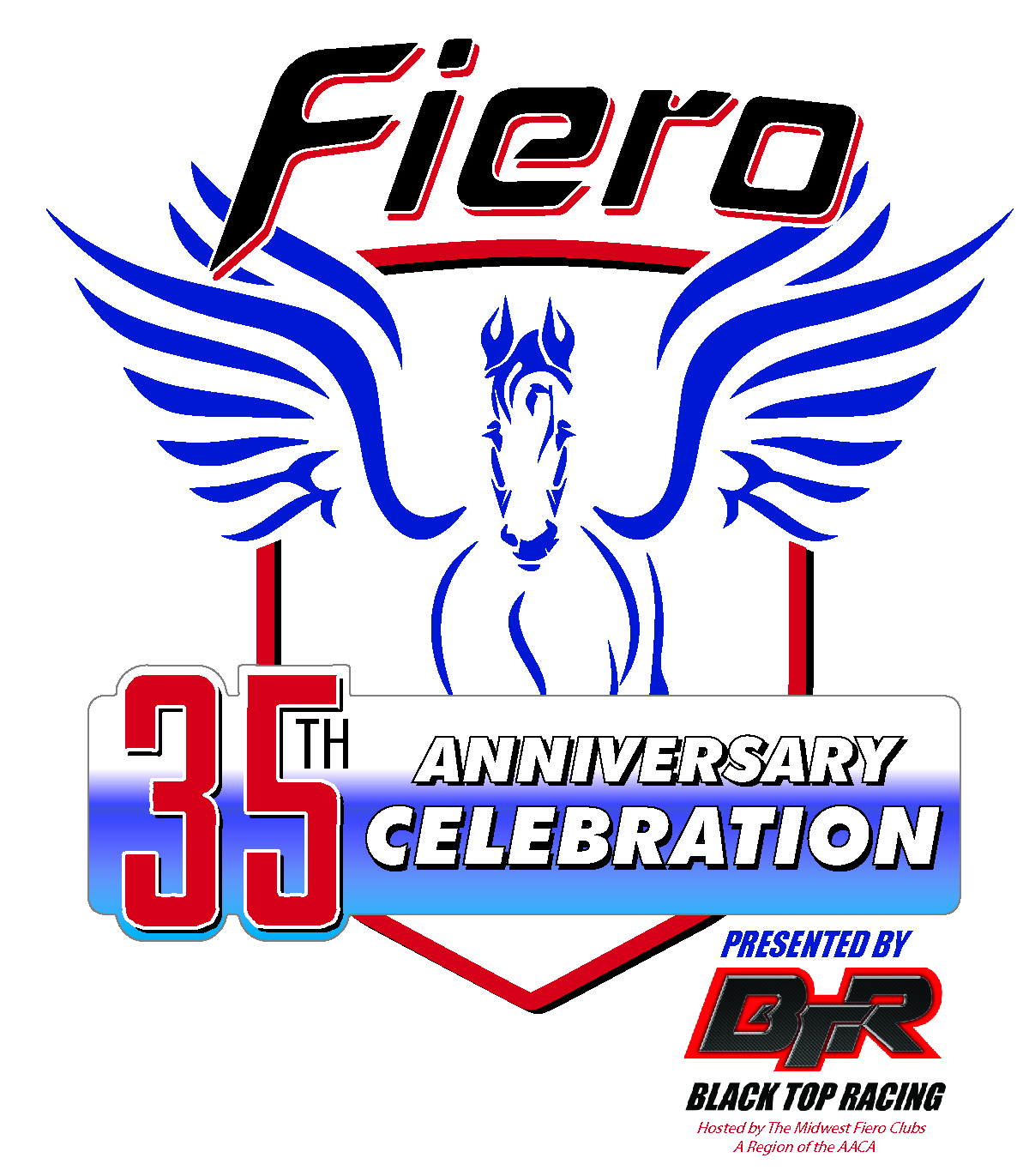 Come celebrate the 35th Anniversary of the Introduction of the Pontiac Fiero.
Weekend Highlights include:
Thursday: A Fiero cruise and then head to a local diner (with a big parking lot) for a meet-up with a local car club.
Friday: Get your kicks on Route 66 as we cruise to Pontiac IL, home of the Pontiac Oakland Museum
Friday Night: Fiero Parking Lot Fiesta, featuring the Black Top Racing Friday Night Fiero Lights Contest
Saturday: The 35th Anniversary Show
Saturday Night: A Fiero History discussion featuring many panelists who designed and engineered the 2 seat wonders.
Sunday: Awards Ceremony
For more information , check out www.fiero35th.com
Hotel Registration:
We have arranged for $129 rates on multiple room types, including a 2 Room Suite with 1-King Bed and Sofa Bed and a 2 Room Suite with 2-Double Beds and a Sofa Bed. Standard and Riverview rooms are available. All registered hotel guests receive free daily made to order breakfast buffet and evening reception with complimentary drinks and refreshments.
To make a reservation call 1-309-694-0200 and ask for reservations. Use the FIE group rate.
UPDATE: Call Kourtney Rowe at Emabassy Suites directly at 309-427-2424 if the room type is stated as "not available" during reservations inquiry.

Each Show Registration Includes:
Entry for your Fiero into the 35th Anniversary Celebration Show (your choice of Judged or Non-Judged)
1 OEM Style Commemorative Front Fascia Badge
1 Commemorative Stainless Steel Laser Cut Key Chain Fob.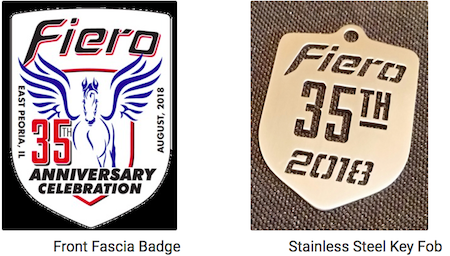 Online (and mail in early bird) registration closes July 13th. After this date registration will only be availble via mail in or at the show. Registration prices will go up $10 after July 13th.
Additional Merchandise is available for pre-order:
You may purchase additional commemorative Badges and Key Chain Fobs.
T-Shirts are available for pre-order in sizes Small to 3XL

Magnetic 1"x3" Custom Name Tags with the 35th Logo are available for pre-order.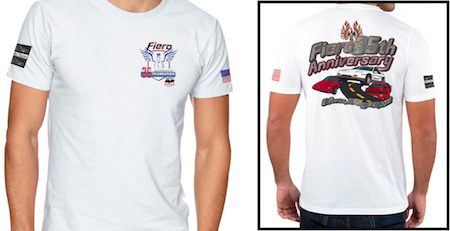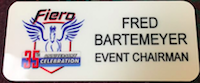 Organizer of The Fiero 35th Anniversary Celebration presented by Black Top Racing