About this Event
Feast under the stars at The Field Kitchen @ Floods Hill, featuring locally sourced sustainably grown and ethically harvested cuisine paired with the best local brews and organic biodynamic wines.
Gather together with your community at one long table to dine on a four course meal cooked in our outdoor kitchen by Chef Matt from The Fox & Falcon.
Raise a glass to celebrate the hardworking people that feed us while providing much needed funds to purchase fresh produce for those in our community who are food insecure.
The Field Kitchen will make every effort to make minimal impact on our environment. Dinner courses will strive to make use of all parts of produce leaving behind zero waste, all tableware will be borrowed, repurposed, or upcycled. Tablecloths will be naturally dyed by using food waste, flowers and natural plant extracts and meal scraps will be composted.
The Field Kitchen @ Floods Hill is a collaboration of Farm & Fork Society, SOMA Brewing Company & The Fox & Falcon highlighting the thing that is most important to them — our community. All money raised will go to purchase produce from our local farmers to donate to MEND NJ's food pantries.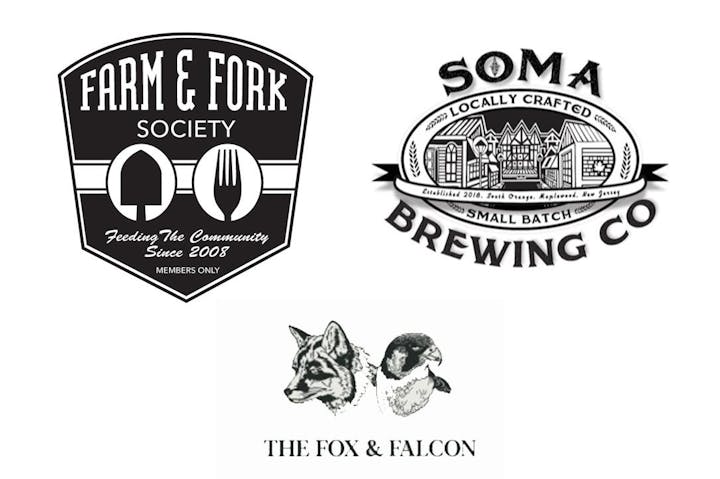 The Field Kitchen @ Floods Hill is sponsored by Farm & Fork Society, SOMA Brewing Company & The Fox & The Falcon
We would like to thank those who have donated their time, produce and products to create this magical evening.
Chef Matt, The Fox & Falcon, South Orange NJ
Organic Vegetables, Circle Brook Farm, Andover NJ
Pasture Raised, Antibiotic and Hormone Free Beef, Chicken, River Bend Farm, Peapack, NJ
Pasture Raised, Antibiotic and Hormone Free Chicken, PK's Four Brothers Farm, Bernardsville, NJ
Foraged Mushrooms, The Foraged Feast, Maplewood, NJ
Beyond Organic Microgreens, Coeur et Sol Urban Farm, Orange, NJ
Organic Fruit, Hepworth Farms, Milton, NY
Cheese, Jersey Girl Cheese, Branchville, NJ
Grains, River Valley Community Grains, Long Valley, NJ
Bread, Liv Breads - Artisan Bakery and Coffee Bar , Millburn, NJ
Brew, SOMA Brewing Company, Maplewood, NJ
Organic Biodynamic Wine, SOLAIR Selections, New York, NY
Flower Arrangements, Wildly Flowers, South Orange, NJ
Table Clothes, a_db botanical color, Maplewood, NJ
Music, Mark Murphy's Music, South Orange, NJ
Tables & Chairs, The Baird Community Center, South Orange, NJ
Composting, Java Compost, West Orange, NJ
Fire Wood, Franks Tree Service, Summit, NJ
Photographer, Rebecca Ryan, Summit, NJ
Photographer, Jamie Meier, Live Love Maplewood, Maplewood, NJ
Logo Art, Dan Saland, Livingston, NJ
Farm & Fork Society, Short Hills, NJ
Frequently Asked Questions
What is on the menu? Dinner at The Field Kitchen includes a 4 course meal served family-style. Since the meal is truly seasonal, the exact menu will not be determined until closer to the evening. We do know that both beef, chicken, vegetarian plates will be include but the evening is best suited for flexible, adventurous eaters.
What is included in ticket price? This is an all inclusive evening that includes welcome beverages, 4 course meal with beer/wine pairings, live music entertainment.
Do you accommodate guests with dietary restrictions or food allergies? Dinner at The Field Kitchen is served family-style and is best suited for flexible, adventurous eaters. We are only able to accommodate limited dietary requests.
What is the cost to attend? Ticket price is $100. There are limited seats available and all sales are final. However, if seats sell out, we will be creating a wait list. If need to cancel, we will offer your seat to those on the wait list.
Is the ticket price tax deductible? Yes! 100% of the proceeds of the event will go to MEND NJ to purchase fresh farmed organic produce for our local food pantries. (EIN 27-1105051)
Is there an age restriction? Because we serve alcohol, The Field Kitchen events are for adults 21 years of age and older. We do check ID when you arrive. For your safety, we suggest that you arrange for a designated driver or plan for a driving service to get you home safely.
What happens if it rains? Rain date is July 19th.
What is the attire? This is a casual festive evening. Dress for summer outdoor evening event. Note since this event is on grass, we suggest no high heel shoes.
Can I bring my dog to the event? Although we love pets. No pets are allowed at the event.
Can I donate to help purchase produce for the food pantries even if I am unable to attend the event? Yes! Click on tickets and there is a donation button. You can even attend and donation additional amount! Your donation not only helps those who are food insecure but our local farmers! Thanks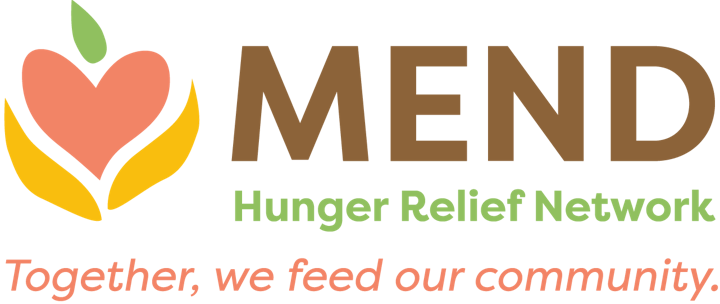 ABOUT MEND:
MEND is an interfaith network of 20 member food pantries located throughout Essex County, NJ. Our hunger relief network, the largest in Essex County, has been providing food to individuals and families in need since 1980. MEND is a 501(c)(3) non-profit corporation that strengthens and supports its food pantry network by providing supplemental food, funds, volunteers, and a monthly forum for collaboration. MEND also advocates for policies to improve the quality of life for those in need in the County. Member pantries benefit from MEND's economies of scale and support, while retaining their independence.
About Farm & Fork Society
Farm & Fork Society initially started as a community supported agriculture group in 2008 but has grown it into food cooperative that is focused with both providing the community fresh, seasonal, and local produce as well as educating them on environmental and food issues, teaching members how cook healthy and seasonally and facilitating the bonding over food. Farm & Fork Society is also dedicated to help local farmers and those are food insecure by connecting the two and purchasing produce to donate to local food pantries.
About SOMA Brewing Company
Farnaz & Adam Heydt of Maplewood and Bianca & Chris Froelich of South Orange met four years ago at a school event, they immediately bonded over a family connection and discovered they both had a passion for beer. SOMA Brewing Company has established a loyal following and serves over 30 bars & 10 liquor stores in Northern NJ. The Two Towns" Amber Ale named after the two Towns they love Maplewood and South Orange, and "Reservation IPA," honoring the beautiful South Mountain Reservation.  At their core, SOMA Brewing Company is focused on the local community.  They participate in as many charitable fundraisers and events that as they can.
About The Fox & Falcon
The Fox and Falcon has been brought to life by South Orange resident and renowned restaurateur, David Massoni. The restaurant features a variety of elevated American cuisine and artisanal cocktails served in an inviting and open atmosphere that embodies the diversity and uniqueness of SOMA (South Orange/Maplewood) living. Joining Massoni from the critically acclaimed Italian restaurant, Del Posto in NYC, is Maplewood resident, executive chef Matt Ruzga. Chef Matt is serving up a clean, modern menu featuring his flawless execution of classic dishes, each anchored by in-season, locally-sourced ingredients, that shine under the tutelage of his execution.
NJ Division of Alcoholic Beverage Control has issued permit #71623 for this event.