The Fi Members Business Training & Exhibition London Tour
About this Event
Friends International Business Boot Camp is a quarterly membership Business Training & Recruitment Service Tour for small, medium and large scale business owners.
It provides E-Learning and Business System solutions that will enable participants to LEARN,EARN & OWN their own Business Systems.
The boot camp event is listed with sessions of interactive briefings, lectures, screening, filing and documentations for anyone looking to leverage on our platform for effective Local or international networking.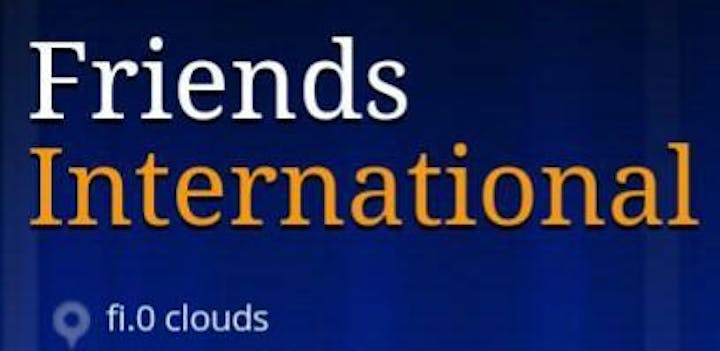 Fi London Conference and Trade Expo holding as from August 30-31, 2019
Resource persons
1. Freeman Felix
-President of Friends International Business Tours Ltd UK:
2. Sir Alex Abalaka
-Forex Business trainer
3. Mr. Owen N
-SME Expert, London
4. Dr. Frank Ekpoyong
-ICT Expert, London
5. Dr. Brown Carlton – motivational speaker and sme expert London
6. Nat Iyakwo Fi Director of Operations, London, United Kingdom
1. Educational opportunities. The educational aspect of this conference will expose you to new ways of conducting your business and help you discover how to be more productive.
2. Networking with peers. This conference and exhibition will provide a great opportunity to network and more. Collaboration is the way to approach networking.
3. Meet Captains of Industry from UK, USA and Nigeria at the event and be partners.
4. Position yourself as an expert. When you are active in your industry, you can develop a reputation as an expert to your peers and your clients. .
5. Have fun. Once in a life time opportunity to see and feel London the business capital of the world and the city of democracy, tour famous London land marks . Never underestimate the power of a little fun mixed with meeting with business experts.
6. See you in London.
(Get your PROMO TICKET today
Standard price of $233 without notice).
FOR *FREE* PRODUCTS EXHIBITION, ADVERTS PLACEMENT AND SPONSORSHIP WITH HIGH TARGET INTERNATIONAL MARKET RESPONSE, CONTACT EVENT ORGANIZER @ firstoffice.fi@gmail.com
*(Terms and conditions apply for all adverts, Partnership, Sponsorship, Promos and Commissions)*
See you in LONDON!