Location
Memorial Field
855 Ontario Street
Sandpoint, ID 83864
Description
The Festival at Sandpoint celebrates its 34th annual summer concert series, August 4-14, showcasing eight nights of music under the stars, on the shores of Lake Pend Oreille, in Sandpoint, Idaho. The season line-up serves up an eclectic mix of classic favorites and progressive artists with headliners: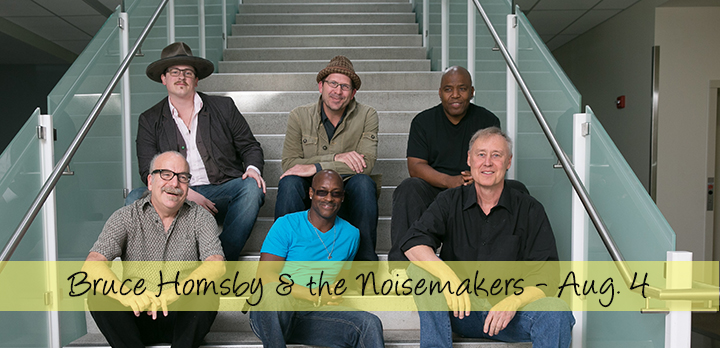 Thursday, August 4, celebrate Opening Night at The Festival at Sandpoint with Grammy Award winning singer and keyboardist BRUCE HORNSBY with his touring band The Noisemakers. Sandpoint's own BRIDGES HOME, featuring Dave & Tami Gunter, with Paul Gunter, will open the All tickets are $44.95. The Festival's popular Brew Tasting tickets are available for $10 -- which includes a commemorative pilsner glass and premium microbrew tastes. The Brew Fest starts when gates open at 6:00 PM. Concert starts at 7:30 PM.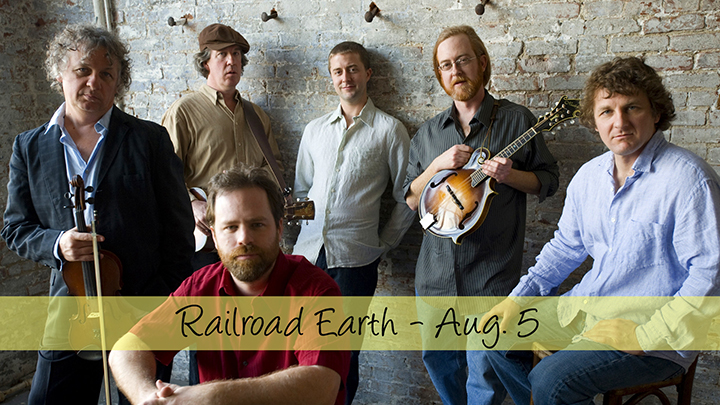 Friday, August 5, Railroad Earth is a roots and Americana-based newgrass jam band from Stillwater, New Jersey. Rabbit Wilde, a high energy bluegrass band out of Bellingham, WA, will get the crowd warmed up. Doors open at 6:00 PM, concert starts at 7:30 PM. PLEASE NOTE: This is a DANCE SHOW!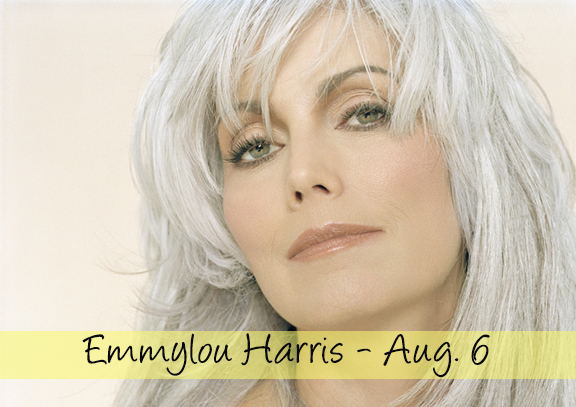 On August 6, Country Music Hall of Fame singer songwriter EMMYLOU HARRIS headlines a Super Saturday show with special guests THE BROS. LANDRETH and local favorites The Powers. All tickets are $54.95. Gates will open at 4:30 PM and the music starts at 6:00 PM.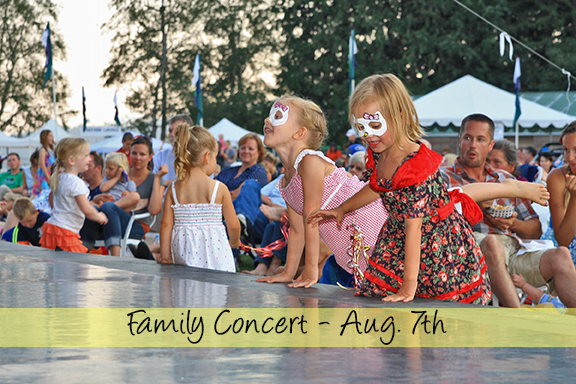 Sunday, August 7th is musical fun for the young and young at heart! The Festival presents its FAMILY CONCERT, "Peter and the Wolf" featuring the Festival Community Orchestra and Sandpoint's Studio One Dancers. Favorite pre-concert activities include the Instrument Petting Zoo (where kids can try out various instruments with guidance from high school musical mentors), an animal petting zoo, pony rides, clowns, face painting, games galore and the popular Parents' Corner where moms and dads can take a break from the chaos for a complimentary mini-massage. All tickets are only $6.00. Activities begin when the gates open at 2:30 PM and the musical performance starts at 5:00 PM.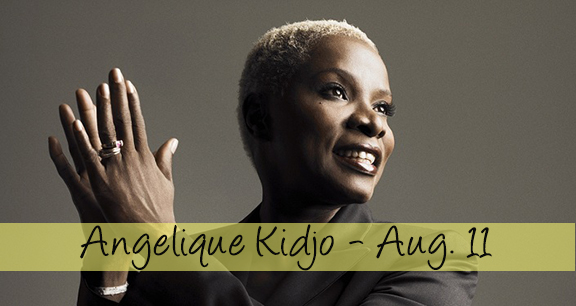 Thursday, August 11th, the undisputed queen of African music ANGELIQUE KIDJO, a Beninese-born American Grammy Award winning singer-songwriter and activist, noted for her diverse musical influences and creative music videos. Opening is AFROSONICS is an Afro Indie band based in Boise, Idaho, specializing in upbeat, positive, multicultural music that makes people want to groove. All tickets are $39.95. Gates open at 6:00 PM, concert starts at 7:30 PM.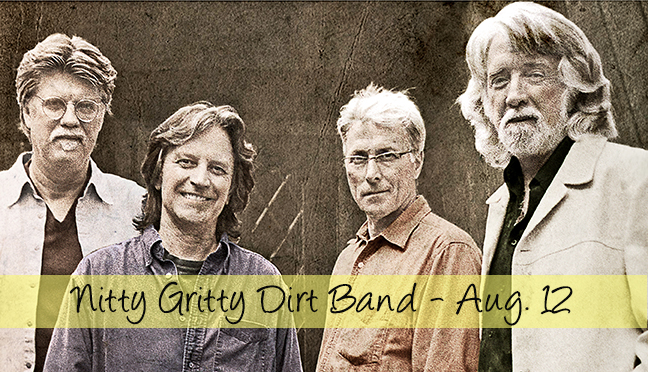 Friday, August 12 NITTY GRITTY DIRT BAND comes to Sandpoint as part their historic 50th Anniversary Tour. We can't wait to welcome them back to Sandpoint!Rolling Stone says LUKE BELL "plays classic honky-tonk with a wink and a yodel that summons the sleeping ghosts of country better than any voodoo spell ever could. All tickets are $44.95. Gates will open at 6:00pm and the music starts at 7:30pm.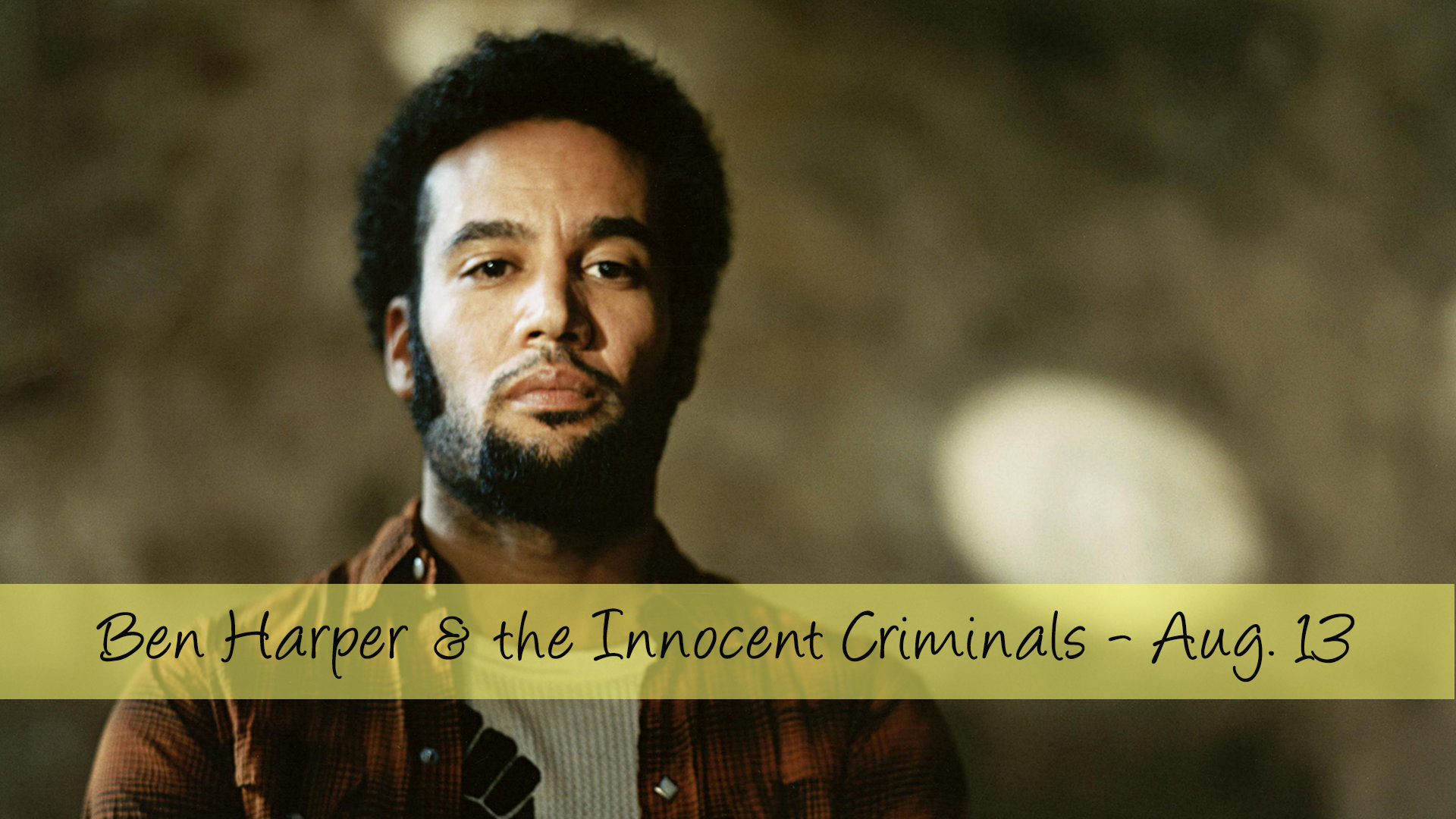 August 13th, Super Star BEN HARPER & THE INNOCENT CRIMINALS headline our second Super Saturday show. A singer-songwriter and multi-instrumentalist, Harper plays an eclectic mix of blues, folk, soul, reggae and rock music. All tickets are $64.95. Gates will open at 4:30 PM and the music starts at 6:00 PM.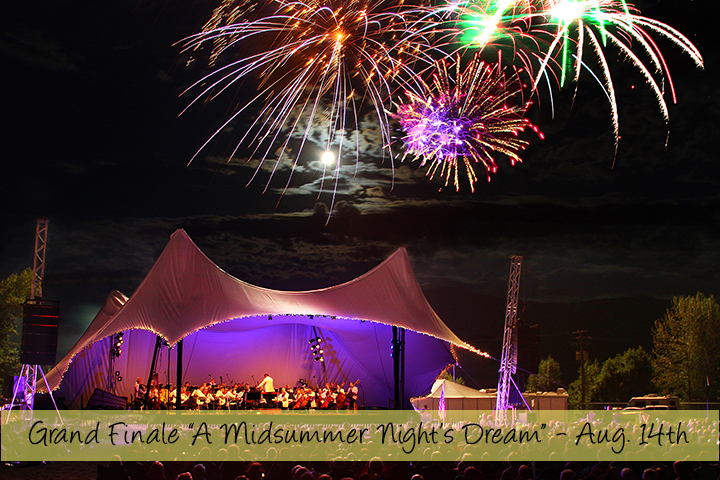 The Festival season culminates on Sunday, August 14 with the GRAND FINALE CONCERT: A MIDSUMMER NIGHT'S DREAM featuring the SPOKANE SYMPHONY ORCHESTRA, conducted by MAESTRO GARY SHELDON with the return of the sensational jazz pianist and composer Vadim Neselovskyi and two Sandpoint natives Jason Moody (violin) and Hailey Fuqua (soprano). Gates open early at 4:30 PM for the annual "Taste of the Stars" Wine Tasting, the largest wine event of its kind in the state of Idaho. The wine tasting is complimentary for all concert goers over the age of 21 years. Concert starts at 7:30 PM. Tickets are $39.95 for adults, $10.95 for youth 0 - 18 years.