Description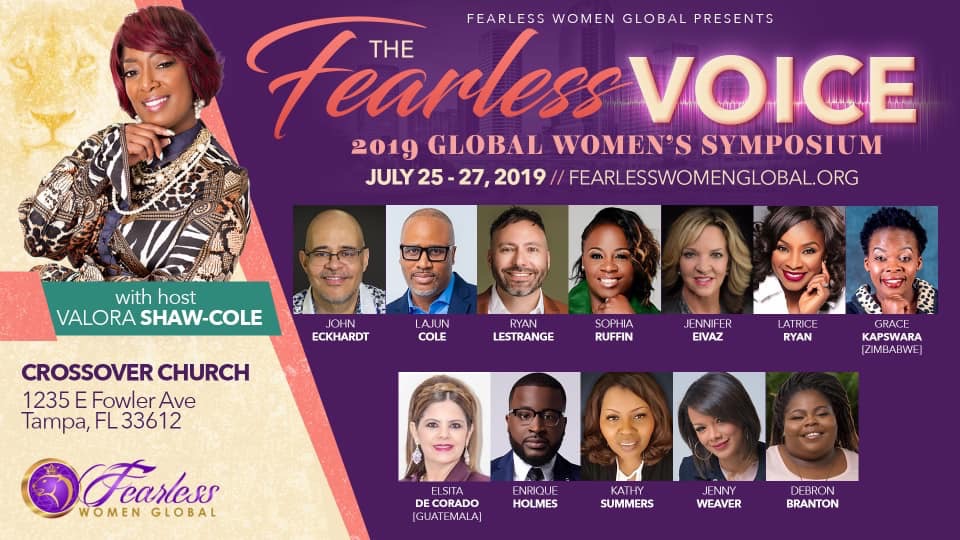 The Fearless Voice! This year's Fearless Women Global Symposium will be held on July 25-27 in Tampa, Florida. During this conference, women from all across the world will gather to be empowered, educated, refreshed and restores. I believe this will be a Kairos time wherein you will receive what you need to be launched into another level of your destiny.
Our Vision
We are women of various ages, socio-economic backgrounds, and experiences who are determined to be fearless in the face of adversity, so that we may significantly change lives and impact nations globally.
Our Mission
Our mission is to empower and educate women to know their true value and encourage them to walk in purpose and fulfill a destiny while connecting with other like-minded fearless women all around the world.