Event Information
Location
Market Square at Crocker Park
239 Market St
Westlake, OH 44145
Join your favorite Princesses and Superheroes at this spectacular spring-themed children's event!
About this event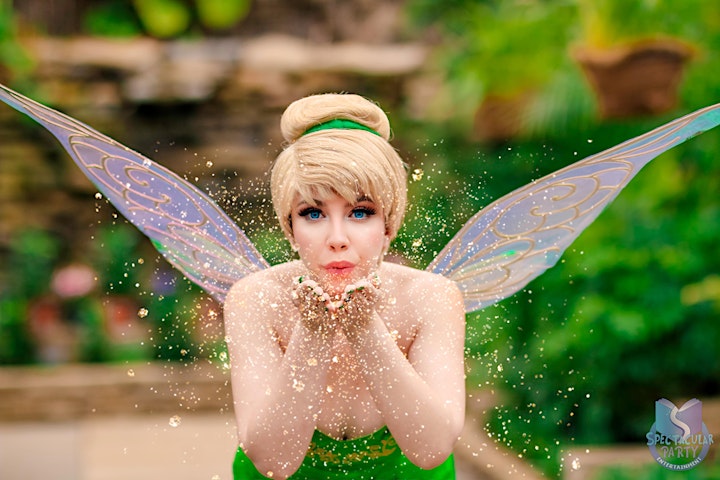 Get ready for a day of magical fun for the whole family, brought to you by Northeast Ohio's premiere performing company! Join us May 22, 2022 at Crocker Park in Westlake, Ohio as we bring enchanting entertainment to you with royal fanfare and bold heroism in Spectacular Party Entertainment's 'Fantasy Festival: Spring Gala.'
Your ticket includes:
One-of-a-kind event filled with extraordinary experiences for a magical day
Meet, greet and interact with your favorite fairytale characters and heroes
All-new performances
Games
Photo opportunities
Storytimes
Sing-a-longs
Hero trainings
A spectacular day you won't soon forget!
Ticket add-ons are available, including a special gift for your little royal or even a marvelous makeover at our boutique experience.
Important note: We will be hosting multiple sessions on the day of our event. Please look at your ticket for details on the date, start and end time for your session.
Please note limited quantities are available for boutique experiences.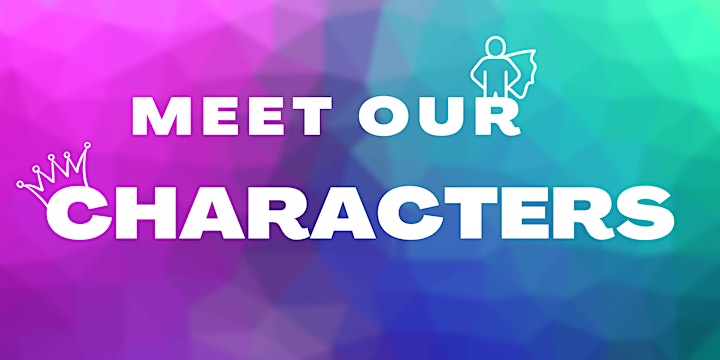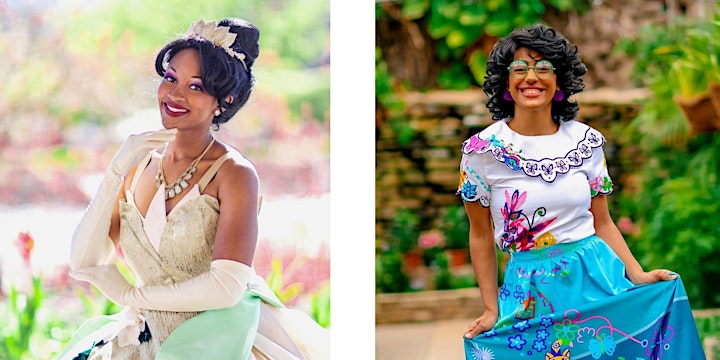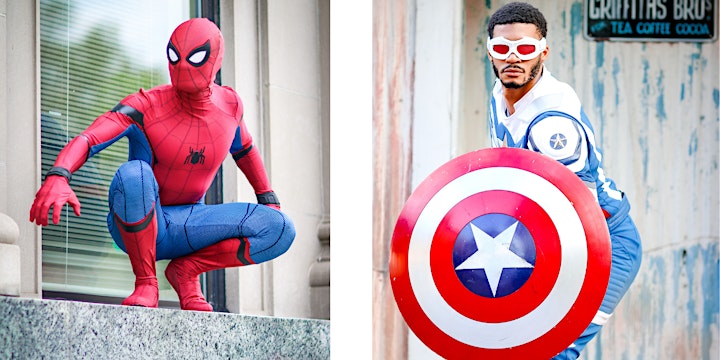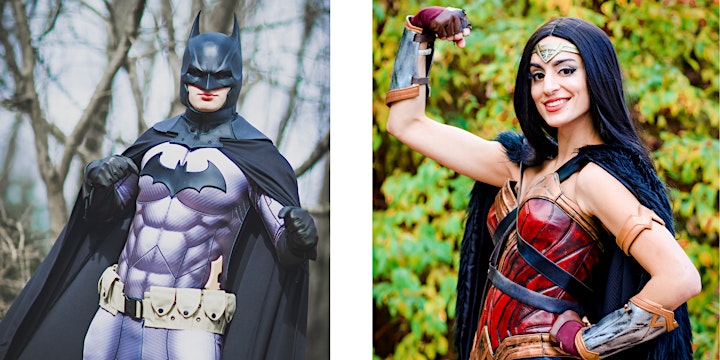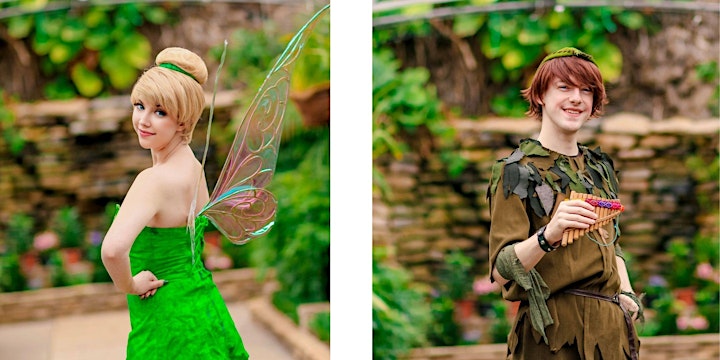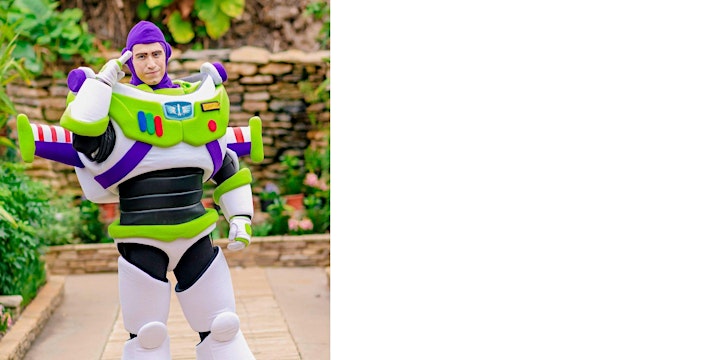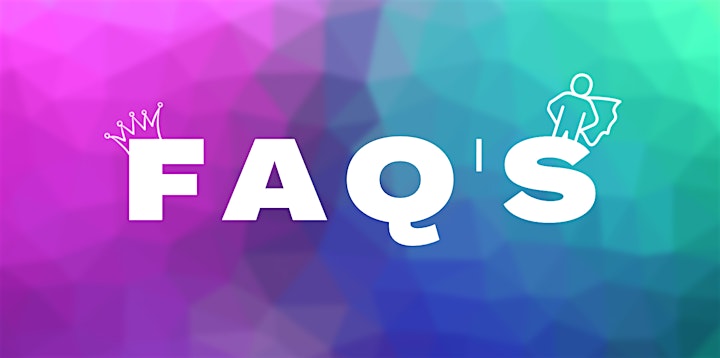 Where is The Fantasy Festival located? Market Square at Crocker Park, Westlake, OH
Do adults need to buy tickets? Yes, adults need to buy tickets. Just like a children's live performance, movie or concert, there is limited capacity and seating in our party space. We hope you enjoy the performance along with your little princess, prince, or hero!
Do I need to buy my baby a ticket? Children 12 months and under are free to attend The Fantasy Festival
Do I need to purchase tickets through EventBrite? Yes, Eventbrite makes purchasing and printing tickets easy! If you have any concerns, please email events@schosslerenterprises.com
What is the refund policy? All tickets are non-refundable.
What ages are appropriate for this party? This party is perfect for children ages 2-8+. However, we've had older friends and siblings attend our parties, and they've had a magical time!
Do I need to accompany my child? All children must be accompanied by an adult.
Can my little girl or boy dress up? Dress up is encouraged! Poofy gowns, sparkly tiaras, costumes, super hero capes and masks will make this a magical day. (And makes for some amazing pictures!)
Can adults dress up? Adults should not wear cosplay costumes but may dress in formal wear or business attire, though this is not required. Casual wear is acceptable for all guests.
How much does parking cost? There is ample, free parking at the Crocker Park. Please follow the signage for the Market Square Parking Garage.
Where can I put our coats, bags, etc? Coat racks are available for you to use. Please keep any valuables with you.
How does seating work? In our event space, there is available seating in the form of both chairs and bleachers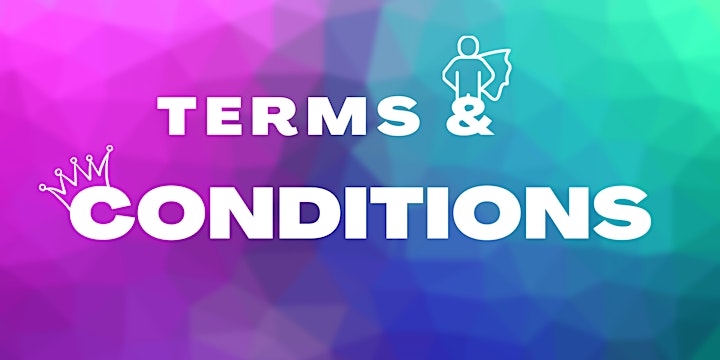 Please note, by purchasing tickets, you agree to the following terms and conditions, which are subject to change without notice:
EVERYONE NEEDS A TICKET EXCEPT INFANTS. Infants under 12 months old do not require a ticket.
Tickets are non-refundable.
Based on availability, we allow guests to transfer their tickets to another event and/or upgrade their tickets. Eventbrite has instructions posted here.
We reserve the right to change the date, time, location, or reschedule this event due to unforeseeable circumstances, which may include, but is not limited to weather, low ticket sales, acts of God, etc.. If we cancel this event, you will receive a full refund.
By participating in this event, you acknowledge that the risk of exposure to communicable diseases, including Covid-19, exists in any public place where you are exposed to other people. By purchasing tickets for and participating in this event, you and all guests in your party voluntarily assume all risks related to exposure to communicable diseases, including Covid-19. You hereby assume all risk of bodily injury, illness, and death, resulting from your participation in this event's activities. You, your guests, your spouse/partner, your heirs, successors, executors, administrators, or anybody else who might claim on your behalf, hereby release, waive, indemnify and forever discharge Spectacular Party Entertainment and the venue, and any affiliates, directors, owners, officers, employees, agents, contractors, volunteers and any organization associated with this event from any and all liability, claims of negligence, for any disease, death, illness or injury.
By participating in this event, you specifically release Spectacular Party Entertainment and the venue where this event is hosted, from any claims or liabilities of any kind whatsoever, arising from or related to your participation in these activities.
By participating in this event, you agree to give consent to Spectacular Party Entertainment, and its authorized representatives, granting them permission to photograph and/or video record your participation in this event. You further agree that all photographs and materials recorded may be used in any form, as part of any future publication, video, brochure, and or other printed material for promoting Spectacular Party Entertainment. You and your heirs hereby release Spectacular Party Entertainment, its successors, and the venue where this event is hosted, from any liability whatsoever related to these materials and they acknowledge that these materials may be used without any payment of fees, royalties, credit given to your name, or any other compensation, from now through eternity.
If you are unable to attend this event, please email us prior to the start of the event and let us know. We will be happy to transfer your tickets to any one of our future Fantasy Festival events.
Eventbrite is the ONLY legitimate ticket seller for this event. The venue does not sell tickets to this event. Spectacular Party Entertainment is not responsible for tickets sold by resellers and reserves the right to refuse entry to anyone with a fraudulent ticket.
If you do not agree to any or all of these terms and conditions, please do not purchase tickets for this event. Thank you for your understanding.
At any given event, we make every effort to have at least 10 characters present, which is subject to availability and Covid-19 Restrictions. These characters may vary from our promotional photos.
Characters and activities may change without warning.
Start times are approximate, though we make every effort to start within 15 minutes of our stated start time. If we do have a late start, we will end the event later than stated.
Unless explicitly stated in our event description, we do not serve food at our events. You should plan on eating before or after our event. There are plenty of food options within walking distance of the venue.
It is not the intention of Spectacular Party Entertainment to violate any copyright or trademark laws, so we make every effort to differentiate our characters from all trademarked, licensed, or copyrighted characters by using unique names and custom-made costumes, based upon popular fairytale characters and heroes that are out of copyright in the public domain. Any resemblance to copyrighted, licensed, or trademarked characters is completely coincidental. By purchasing a ticket, you hereby affirm that you are aware that we do not represent nor offer any licensed, copyrighted, or trademarked characters at our event.
Children ages 12 and under may wear costumes; adults should not wear cosplay costumes but may dress in formal wear or business attire, though this is not required. Casual wear is acceptable for all guests.
We reserve the right to refuse entry or remove a guest from our event for any reason.
Neither Spectacular Party Entertainment nor the venue where this event is hosted, are responsible for guests' personal property. Please keep your personal items with you at all times.
No strollers will be allowed in the auditorium or performance space. Designated stroller parking will be available just outside of the venue. However, strollers will be left unattended and will be placed in stroller parking at your own discretion. Spectacular Party Entertainment is not responsible for any lost, damaged, or stolen items.
Every child or children in each party must be accompanied by an adult with a ticket. Parents and/or guardians must accompany their child or children throughout the entire event.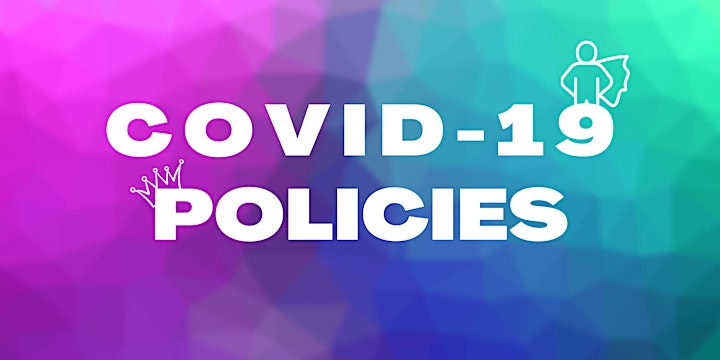 As a part of our commitment to the wellbeing of our guests, we will be following all current State and Venue health guidelines at the time of this event.
Masks are highly encouraged, but not required.
We do not check and/or require vaccination status.
We are continuously monitoring conditions and will provide any updated policies in our Know Before You Go email at least 24 hours prior to the event.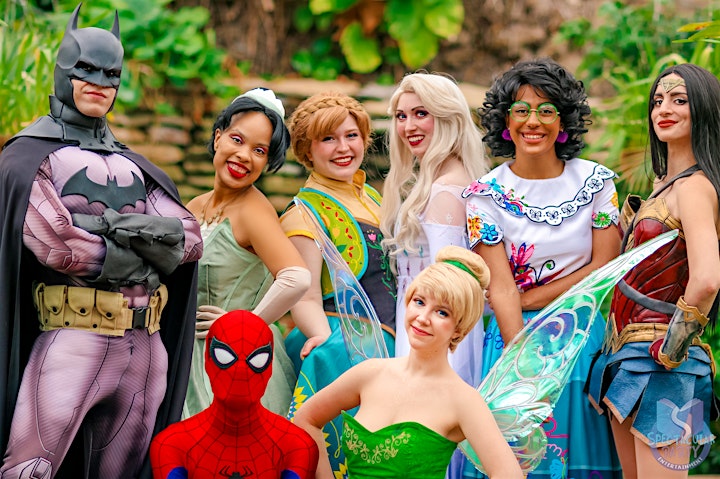 We Can't Wait To Meet You!
© Spectacular Party Entertainment "All rights reserved"
Date and time
Location
Market Square at Crocker Park
239 Market St
Westlake, OH 44145