About this Event
Calling all men and women in the Tri-State Area. Building a business is not easy but we all have different ways of doing it. Whether that means using your day job to fund your hustle or finding investors, there are several ways to work towards your dream.
Our panelists have all started at least one business and have used different tactics to grow their businesses. Each of them will share different methods they have used to take their business to where it is today, from social media to influencers to word of mouth marketing and more. We are going to talk about everything they gained and sacrificed before they saw the dollar signs.
Join us on April 18th to hear how our panel has started and continue to build their brands and also learn about different tactics you can use as you consider how to get started with your own.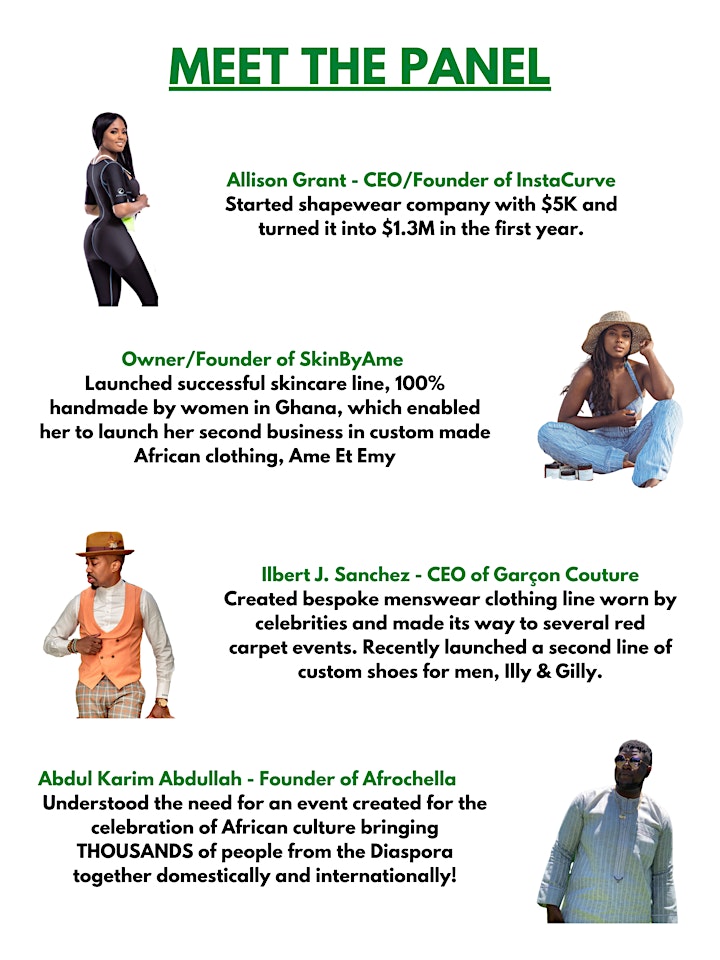 Adrienne Martian, Founder of F.A.M.E. Consulting will be joining us to discuss the early stages of business, and that's learning how to register. From determining the right business structure to filing the paperwork, we have an expert in the building to help you figure out the right way to move forward.
Drinks and Bites will be served.
By attending this event, you are consenting to being captured on camera/video footage throughout the afternoon.