| | |
| --- | --- |
| The Fall Feasts for Families and Faith Communities: Understanding the Biblical Festivals and Their Exciting Application In Our Modern Context | |
Event Details
Come join James Whitman and your friends at JC Studies in a unique exploration of the patterns and principles of discipleship found in the Fall Feasts in sacred Scripture.
Imagine if we could ask Joseph and Mary, the parents of Jesus, why the Lord their God gave His covenant people regular, annual festivals? Using the tools of language and culture we have exciting insights into how they would have responded to that question. If you have a desire to enrich your knowledge of the Bible and deepen your commitment to Jesus as King, you won't want to miss this special discipleship weekend.
Our weekend together features two unique opportunities to study the Bible as an act of worship:
Friday, September 19th (7:00 to 8:15pm)
Friday night is a remarkable exploration of the height, depth and breadth of the Gospel as proclaimed in the three great festivals of Israel: Passover, Pentecost, and Tabernacles. You'll want to include everyone—family, friends, and those you are ministering to!
Session 1 - Telling an Old, Old Story to a New Generation
Saturday, September 20th (9:30am to 12:30pm)
Saturday's main event covers the patterns and principles of discipleship in the Fall Feasts of the Bible, as part of the larger story told in the three pilgrim festivals.
Session 2 - Was St. Paul For or Against the Pilgrim Feasts?
Session 3 - The Fall Feasts and the Jewish Messiah
Session 4 - The Fall Feasts and the World's True King
Please Note: Tickets are free and each participant must register, even if you are only able to attend one of the two days. Children ten and under do not need a ticket. This is a child friendly atmosphere, you'll just need to bring whatever they need to stay busy. Though there is no nursery staff on duty, there is a nursery room where parents can tend little ones while still being able to watch and listen to the event.
The purpose of this special weekend seminar is to help followers of Jesus better understand what they read in sacred Scripture. How? By studying the great salvation themes associated with the Fall Feasts, how the early church found them fulfilled in Jesus Christ, and what they still have to teach us today! There is no financial cost to you for this priceless seminar. But you do have to come as a student, ready and willing to do some serious study and application.
Speaker Bio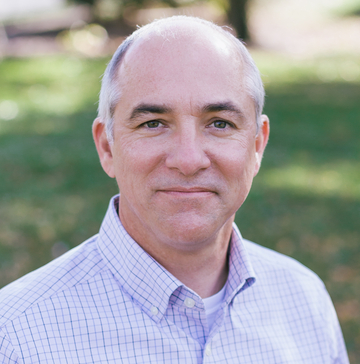 James fuses a passion for people (over twenty years of pastoral ministry) with an emphasis on education (over fourteen years with the Center for Judaic-Christian Studies). He graduated, with honors, from Northwest University (1989) with degrees in Biblical Literature and Pastoral Ministry. Since that time James has devoted himself to training individuals, families and faith communities in the practical dimensions of discipleship from a Hebraic Perspective. James lives in Dayton, Ohio with his wife Tamóra and their four children, where he serves as President of JC Studies.
To help you prepare for this special teaching event, check out the articles at jcstudies.com/celebrate.
Where

Liberty Worship Center
1180 Upper Bellbrook Rd
Xenia, OH 45385


Organizer
JC Studies (The Center for Judaic-Christian Studies)
We're glad you're considering joining this gathering of learners; it will be worth your time. Here's a bit more about us:
Founded over thirty years ago by Dwight A. Pryor, JC Studies is an evangelical, non-profit teaching ministry with a passion for acclimating Christians to the life and times of Jesus. Through our educational events leading scholars share their expertise in the language, culture, and literature of Israel to shed light on Jesus and the early church—helping you grasp God's Word more fully so that you can know Him more intimately.
The Fall Feasts for Families and Faith Communities: Understanding the Biblical Festivals and Their Exciting Application In Our Modern Context