Description
THANK YOU FOR INTEREST IN THIS EVENT - IT IS SOLD OUT


Artists inspire us to experience life in new ways. Through their paintings, poetry, music, and film, creatives imagine new worlds and encourage change.
But the work of an artist can be lonely and frustrating. Their curiosity leads them to ask difficult questions and challenge the status quo. Many feel misunderstood as they pursue their craft and feel isolated, especially from their faith communities. The challenge of earning a living from their work has never been greater, and the pressure to exhibit, perform, or sell can kill creativity.
Sometimes, being an artist can feel like a grind. But what if you could sense God's pleasure in your creative process? What if your artistic gifts could convey God's goodness, beauty, and truth to the broader world?

Join Denver Institute for Faith & Work and a community of creatives for an evening with leading Christian artists: Cameron Anderson, author of The Faithful Artist: A Vision for Evangelicalism and the Arts and former director of Christians in the Visual Arts (CIVA); and producer Erik Lokkesmoe, who's film work includes Won't You Be My Neighbor?, Free Solo, The Tree of Life, and many others.
Together we'll explore questions such as:
What does it look like to be a Christian artist, especially when your work isn't overtly religious?

How can artists balance the desire to create with the pressure to earn a living through their work?

How can you pursue a "middle space" that allows you to bring faith-driven creativity to the general market.
Please join us for an evening of connection and conversation Thursday, September 26th at Studio 1481 for The Faithful Artist!
* Ticket includes drinks and appetizers *

SPEAKERS (full bios available at denverinstitute.org/faithful_artist)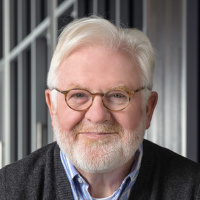 Cameron Anderson - Author, Artist
Upper House, Christians in the Visual Arts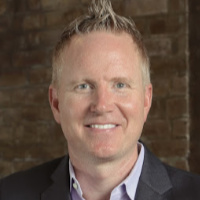 Erik Lokkesmoe, Executive Producer, Film Distributor
Aspiration Entertainment
THANK YOU TO DESTINY CAPITAL FOR SPONSORING THIS EVENT!