The Fairfield Four at Old Whalers Church with opening act Caroline Doctorow

Friday, September 25, 2015 from 8:00 PM to 9:30 PM (EDT)
Event Details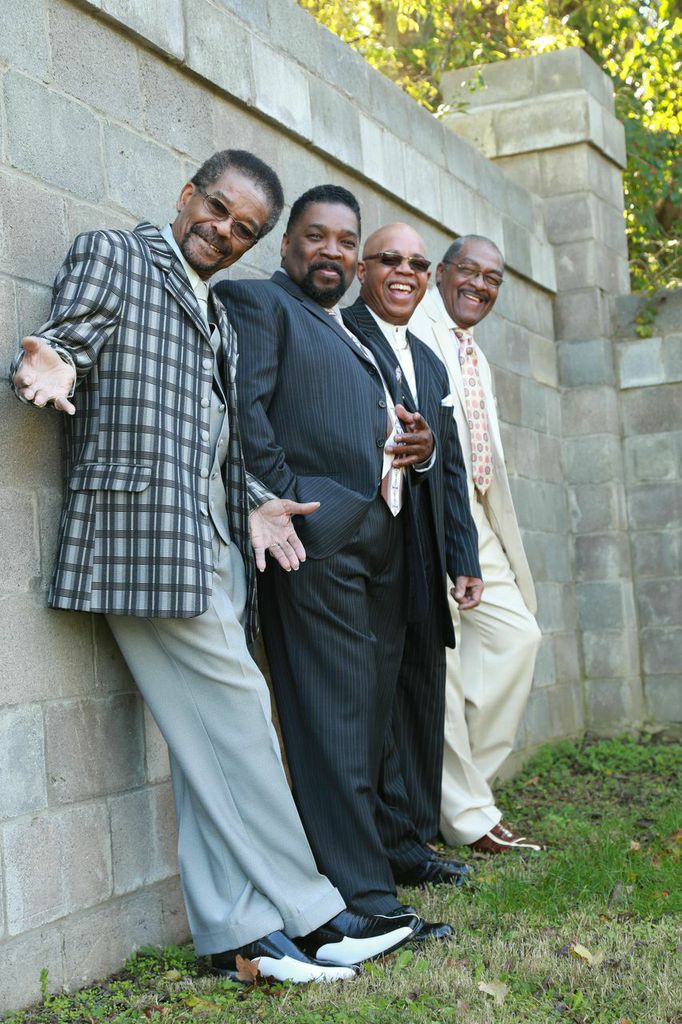 The Fairfield Four
Known best for their appearance at the end of the film "O Brother Where Art Thou," and on the subsequent soundtrack release, the Fairfield Four are alive and well and still singing in the traditional African American a cappella gospel style they have been known for since the group's inception almost 100 years ago.  Founded in 1921 in Nashville, TN, the Fairfield Four have maintained their authenticity by carrying on traditional stylings exemplified by the Bessemer Sunset Four, the Birmingham Jubilee Singers, and the Famous Blue Jay Singers with Silas Steele.
The Fairfield Four are the recipients of multiple honors including Grammy Awards for "Best Traditional Gospel Recording", I Can't Hear Nobody Pray, and "Album of the Year" for the O Brother Where Art Thou Soundtrack Recording, and two Lifetime Achievement Awards.  They were inducted into the Gospel Music Hall of Fame in 1999. 
"…a cappella fireworks."  - Michael McCall, Associated Press
"The legacy of their group may be massive…"  - Walter Tunis, The Musical Box
"… while the members have shifted and changed over the years, the heartbeat of this group, to create soul-stirring music that shares the love of their Savior, has not and on 'Still Rockin' My Soul,'  this award winning group delivers time and time again."
                -Andrew Greenhalgh, Soul Audio CD Review
"It took about half of one song for the realization to hit me that I wouldn't hear any better singing during the entirety of South By Southwest than the joyful noise being brought from the platform at the front of the sanctuary of St. David's Episcopal Church…By the final song, the Fairfield Four had the crowd on its feet clapping along, waving hands and getting sanctified. Which, let's just say, isn't standard operating procedure at SXSW."
                -L. Kent Wolgamott, Lincoln Journal Star, SXSW Review
Full Reviews:
Watch:
"Children Go Where I Send Thee"
"Jesus Gave Me Water" w/ Amos Lee on PBS 
www.facebook.com/FairfieldFour
The Fairfield Four's newest album, Still Rockin' My Soul was released on March 10, 2015.
[Fairfield Four Records | Distribution: Thirty Tigers, Provident, Sony Red]
Caroline Doctorow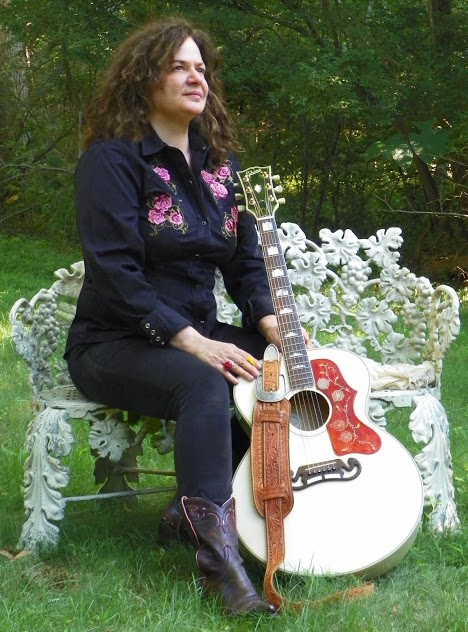 Caroline Doctorow's career as a folksinger, songwriter and record producer spans twenty-five years.
Ms. Doctorow has recently released several retrospective albums interpreting the songs of earlier American Folk Songwriters. Another Country…The Songs of Richard and Mimi Farinã received critical acclaim and was called by critic Steve Maddeo "an album that enters the folk canon as one of the best collections of the recording of specific artists" Her western-themed release "I Carry All I Own...The Songs of Mary McCaslin" appeared on both the Americana, and Folk Radio airplay charts reaching #12 on Folk Radio. She has released a total of nine albums all of which continue to receive much airplay on folk and Americana stations worldwide.
Ms. Doctorow is a regular returning guest on the famed Blue Plate Special , the live radio broadcast produced and aired on WDVX. Knoxville. Her singing can be heard on the soundtrack of the feature film Daniel directed by Sidney Lumet, and on the PBS TV series "Freedom, The History of Us. Her song "Big Duck Ramble" was featured in the Long Island History Journal, and in 2006 she was nominated by WIVK Knoxville for a HEMI Award in the "Future Female Artist" category. 
Caroline Doctorow has opened for The Band, Alison Krauss, Tim O'Brien, and Richie Havens. She and her band appeared this past summer at Chautauqua, the famed arts Institution in northern New York. She is the daughter of world renowned author E.L.Doctorow.
http://www.carolinedoctorow.com/
When & Where

Old Whalers Church
44 Union St
Sag Harbor, NY 11963


Friday, September 25, 2015 from 8:00 PM to 9:30 PM (EDT)
Add to my calendar
Organizer
Sag Harbor American Music Festival
Join us September 21 - 24, 2017 - Local to Global, Jazz and Blues, Roots and Folk, Pop and more! The Festival includes 2 Main Stage concerts, 2 days of FREE music with dozens of acts, and an original concert film of American Music Legends. Local galleries, restaurants and businesses serve as more intimate venues along with outdoor locations, offering a wide variety of performances during the Festival weekend. These venues are free and open to the public, with costs covered by sponsorships and donations.
The Sag Harbor American Music Festival is a 501(c)(3) non-profit organization and all donations are tax deductible. 86% of the Festival budget goes towards the musicians and related production expenses. Festival income is used to support local school music programs and free live music performances throughout the year.
The Fairfield Four at Old Whalers Church with opening act Caroline Doctorow