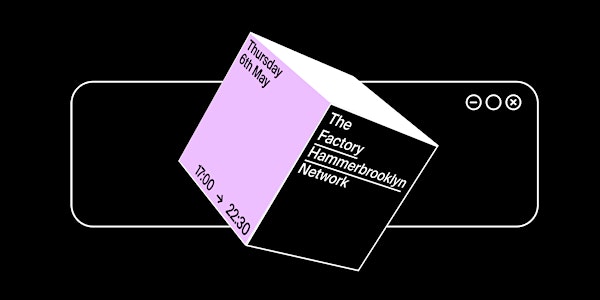 The Factory Hammerbrooklyn Network: Launch Event
Factory Hammerbrooklyn opens its doors to a community of changemakers, primed to launch ideas that will create lasting impact. Join us.
About this event
We're marking the occasion with a full-day virtual event program, bringing together the brightest minds from Hamburg, Berlin and beyond, for lively discussion, exchange and of course, entertainment.
The event, live-streamed from the Factory Hammerbrooklyn location will give an insight into what can be expected from the new community hub.
We'll be hosting some of our signature programming including:
RSVP now for a ticket to the event.
Tickets are free and the first 50 subscribers for Earlybird tickets will receive an event experience package to enjoy alongside the full-day's program.