Description
At the Factory you are the manufacturer. Join the production line and make your very own geometric pendant ETCH light.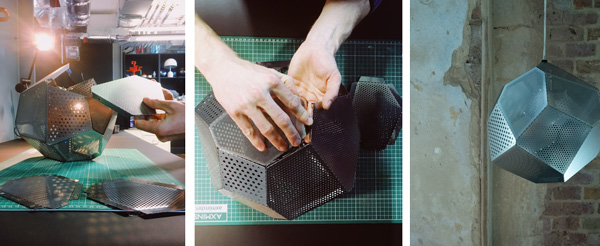 In the arches of our new shop at Kings Cross, London, we're offering you the opportunity to make one of the next generation ETCH lights, a limited batch of only 600 pendant lights produced solely at the Factory and assembled by you.
Sessions last 2 hours and the cost includes the light.
FAQs
What do I need to wear?
You will be provided with Factory overcoats but we'd recommend wearing sensible clothing and covered footwear.
How can I contact the organizer with any questions?
Please email us at factory@tomdixon.net with any questions or quieries.
When do I need to arrive?
Please arrive 10 minutes before your session start time for a Factory briefing.
Do I get to take my finished product home?
Yes. You will get to take home your finished light shade with a certificate of authenticity. The shade will have fitting instructions for home installation.
Will Tom Dixon be there for my shift?
Maybe. The Factory is a live working environment so you wil often be joined by the in-house design team and on occasion Tom Dixon.