About this Event
The Extraordinaires, known for a mix of upbeat lowfi pop, garage rock and a dark sense of humor, toured relentlessly in the US and abroad with acts like Man Man and Gogol Bordello, but have been quiet since the release of their 2012 offering 'Dress for Nasty Weather'. Frontman and head writer Jay Purdy has been busy as a composer for film, television and commercials while co writer Matt Gibson has been in school sharpening his music theory chops. In 2019 they plan to relaunch the band and are excited to open the year with a retrospective.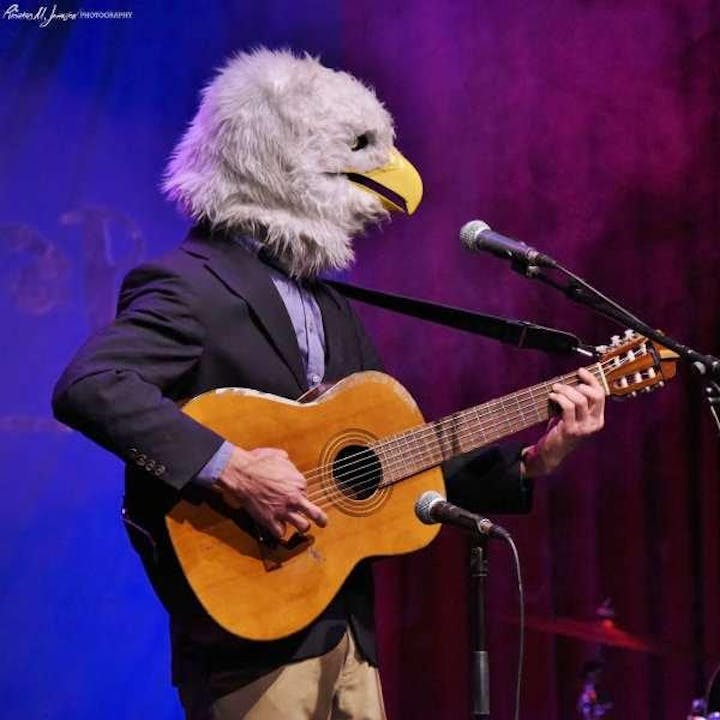 TAVO CARBONE is a gentleman from America who sings songs. He is a writer, musician, painter and primarily utilizes the voice guitar or piano backed by a rotating lineup of musicians. Locations Tavo has called home over the years as a white male are limitless — but most notably include the West Village & Brooklyn NY, Paris France, Berlin Germany and more recently Burlington VT.
Recorded albums since 2001 range in sonic quality from crude to manicured; four-track machines to pristine Protools sterility. They include Pitch (2005), Up the Beanstalk (2003), Hello (2003), Oakley Furgason and the Trapezoidal Dilemma (2001), Cavalcade (2002), Ribcageophone (2004), In the Ballroom (2005) & Indian War Tuxedo: Demo Recordings '98 - '12 (2012).
Carbone toured the US for several years with albums 2/3 Skeleton and Ear Training (2007), the 17-piece orchestra live album Forward (2008) & Horse's Mouth (2010) which toured under said pseudonym in a frantic egotistical tornado until (somewhat like the Spiders from Mars band) diffused in a nuclear cloud of exhaustion around 2012.
Tavo returned to home recording, releasing Disco Forest (2013) and I I (2014) during a brief hiatus from performance. In 2015 he began work on the upcoming new E.P. Narcissyphus (out 1.21.19), which is a straight-ahead return to songwriting and his most confident artistic work to date. The album traverses a broad spectrum of musical genres while retaining a fluid, distinct and honed dialect — mutating contemporary Pop with musical elements of Experimental, Folk, Punk, Dub, Chamber and even aspects of 'Hype-Hop' as a verbally engaging and architecturally elaborate body of produced work.
EDDIE SIDS (JOHN FROM GRANDCHILDREN)
https://eddiesids.bandcamp.com/
LUCKY BABY DADDY
https://www.foolkuntry.com