The Exes in My iPod book signing and wine tasting at Silverado Vineyards in Napa
When and where
Location
Silverado Vineyards 6121 Silverado Trail Napa , CA 94558
Description
Join us for a book chat and wine tasting with author Lisa Mattson
led by noted journalist and author Virginie Boone
Get in the Valentine's Day spirit—or ward off Cupid's Grinch—with a book chat and wine tasting hosted by Lisa Mattson, a Kansas transplant turned California wine maven and author of The Exes in My iPod: A Playlist of the Men Who Rocked Me to Wine Country. This lively Q&A discussion between with the author and Virginie Boone—a regular contributor to Wine Enthusiast and the Press Democrat, and author of Napa Valley and Sonoma: Heart of California Wine Country—includes a complimentary glass of Silverado Miller Ranch Sauvignon Blanc, which is featured in the book.
Saturday, February 8, 2014
3-4:30 p.m.
Silverado Vineyards
6121 Silverado Trail, Napa, CA 94558
What: Wine media veteran Lisa Mattson has released The Exes in My iPod: A Playlist of the Men Who Rocked Me to Wine Country, a novel that cleverly harnesses the emotion of music-triggered memories through audio speakers on mobile devices. Using a collection of ex-boyfriends' songs, the book follows the dating disasters and pipe dreams of Miami transplant Harley Aberle, a redneck waitress who blossoms into a refined wine maven during her bewildering struggle to learn the difference between sex and love and the power of self-respect. Download a digital copy ($3.99) before the event. Paperback copies ($17.99) will also be sold at the event.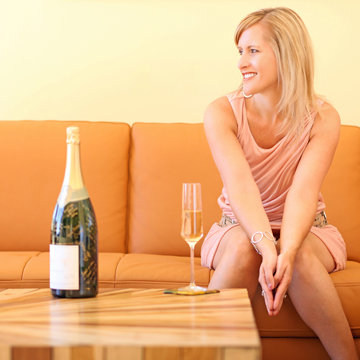 About the Author: Lisa (Kermashek) Mattson is an award-winning wine blogger and former magazine editor with more than 17 years of experience in wine marketing. Her first novel, The Exes in My iPod: A Playlist of the Men Who Rocked Me to Wine Country, was inspired by personal experiences. Raised in Kansas, Mattson grew up surrounded by shotguns and beer cans before moving to Florida and discovering wine during college. Her wine career began in South Florida at The Cellar Club at The Biltmore Hotel and The Wine News magazine. Since moving to Northern California in 2001, Mattson has worked for E&J Gallo Winery, Wilson Daniels Ltd. and is currently Communications Director for Jordan Vineyard & Winery.
Host Winery: Located in the heart of the Stags Leap District, Silverado Vineyards has been making elegant wines from estate-grown vineyards for more than three decades.
Featured Wine: 2012 Silverado Vineyards Miller Ranch Sauvignon Blanc
Follow Mattson at www.twitter.com/lisamattsonwine or www.facebook.com/exesinmyipod. Learn more at http://exesinmyipod.com/about-the-author/.
Connect with Silverado Vineyards on Facebook or Twitter.