The Executive Forum: Mike Mitchell, Executive Director, The High Center
Description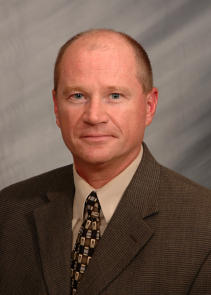 "Lessons Learned in Business"
Mike Mitchell, Executive Director, The High Business Center
Former Co-Owner of Amelia's Grocery Outlets
May 16, 2017 from 8:30 am - 10:30 am
Mike Mitchell's "Lessons Learned in Business" are wide ranging in scope and his expertise and insight into the business world could teach even the most experienced business owner a thing or two. And now he's doing just that at the High Business Center.
In his presentation at the May RBF Executive Forum, he'll share the lessons he's learned in business and give us a look at the Best Practices every business professional should understand to create a sucessful, growing company.
Prior to joining the High Center, he was an owner of Amelia's Grocery Outlets and served as President and CEO of the company from 1997- 2012. He oversaw all aspects of the grocery chain's $50 million dollar business and a 100,000 square foot warehouse in Leola, Pennsylvania.
Mike, his father, Melvin, and his brother-in-law Jeff, grew the business and expanded the concept from a couple of small Weaver Chicken Outlets into a full line grocery outlet chain. Under Mike's leadership, Amelia's had repeatedly made the INC magazine list of fastest growing companies in the US. The business was sold to a private equity firm, Berkshire Partners and Grocery Outlet Inc., a 160 store chain based in Berkley, California, in January 2012.
Mitchell is a graduate of Elizabethtown College and has an MBA from the Wharton School of Business. Prior to joining Amelia's in 1996, he worked as a Marketing Manager for several packaged goods companies including Heinz, General Mills, and Unilever.
Mike is active in the community and has served in various private and non-profit board positions including the Boy Scouts, the Lititz Rec Center, and the Boys and Girls Club. Mike and his company have been featured in the Wall Street Journal, on the CBS Morning Show and Nightline and he has written several articles on family business and is a regular business columnist for the Lancaster Newspaper. He was a recent recipient of the Vistage International Leadership Award and was the Lancaster Chamber Small Business Person of the Year. Mike, his wife Karen, and their two sons Ryan and Justin live in Lititz.
Event Details:
What: The Executive Forum sponsored by Ross Buehler Falk - Strategic Business Advisors and CPA Firm
Where: The Training Room at the Horst Group
When: Tuesday, May 16, 2017
Time: 8:30 am - 10:30 am
Faciliator: Kae Wagner, President of North Star Marketing
Sponsor: Ross Buehler Falk - Strategic Business Advisors and CPAs