Description
Connecticut Geriatrics Society
presents
The Evolution of Healthcare
Join us to hear two perspectives on the changing landscape of healthcare. How are hospital systems and physicians adapting to changes impacting the geriatric population? Just a few of the topics to be discussed are:
Fee for service to value based care

Transitions of care throughout the continuum

Working with community resources to improve health outcomes

Thinking outside the box


Featuring: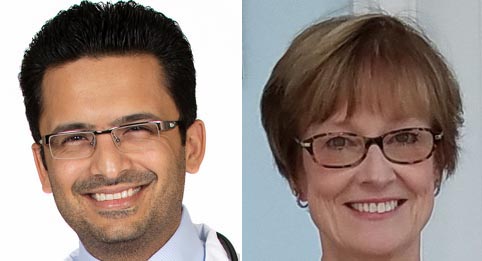 Mithil V Choksey MD, CMD
Assistant Clinical Professor, Yale School of Medicine.
Medical Director, Section of Geriatrics, Center for Geriatrics and Palliative Care, Bridgeport Hospital, YNHH.
Mithil V. Choksey, MD is currently Medical Director of the Division of Geriatrics, Bridgeport Hospital Center for Geriatrics and Palliative Care. He also serves as Medical Director of Chaifetz Family Hospice in Bridgeport. Dr. Choksey graduated from Mahadevappa Rampure Medical College, Gulbarga University in 2002, and is board certified in Palliative and Hospice Medicine, Geriatric Medicine, and Internal Medicine. Dr. Choksey has a number of publications and national presentations about the diagnosis and treatment of various rare cases and medical issues, and is the recipient, along with the Geriatric and Palliative Care team at Bridgeport Hospital, of the 2018 International Empathy Amplified Award.
Joanne Svogun, RN, MHA, MSN, NEA-BC
Executive Director Care Coordination for Population Health
Western Connecticut Health Network
Joanne Svogun is the Executive Director of the Continuum of Care Management for Population Health at Western Connecticut Health Network. Joanne holds a Master's Degree in Health Care Administration as well as a Master's in Nursing Administration. She is board certified as a Nursing Executive, Advanced (NEA-BC). Joanne was instrumental in Norwalk Hospital's progress toward becoming a High Reliability organization for patient safety. Joanne's past experience as a Director of Nursing in Skilled Nursing Facilities has been enormously helpful in forming the Post-Acute Strategy and developing a preferred provider network to enhance transitions of care.
RSVP by Friday, October 12, 2018
$35 for Members/ $50 for Non-Members (plus a small processing fee)