The Evolution of Energy: Enabling a Clean, Sustainable Future: UPDATED ADDR...
Description
The Austin Forum on Technology & Society
in partnership with Austin Public Library presents

The Evolution of Energy: Enabling a Clean, Sustainable Future

with
Karl Popham
Austin Energy
Dan Bradley
Navigant Consulting
Ann Kitchen
Austin City Council Member, District 5
5:15pm — Check-in, complimentary refreshments, and Interactive Demos!
6:30 pm – Presentation
7:450 pm – Networking
Early man harnessed fire, the Industrial Revolution gave us the steam engine, and combustion engines changed the way we travel. Although energy technologies have transformed humanity's ability to thrive and grow, they sometimes had unintended consequences, positive and negative. As new energy technologies emerge to improve or replace older ones, they address the limitations of previous technologies and usher in entirely new capabilities.
For example, the way we generate and consume electricity for the past century has been dominated by fossil fuels providing great, cheap energy production, but also some negative environmental impacts. How we drive around in our gas burning cars is now a rapidly aging and potentially soon to be irrelevant technology and infrastructure. Technology-enabled innovation – electrification, renewable energy, distributed power storage, and electric and self-driving cars and big trucks can and will fundamentally change how we consume and use energy as a resource. What is the hype vs. reality of these new opportunities for industry and society while also protecting our planet? How does this affect you individually and our city in the short and the long term? Come listen, enjoy energy interactive stations to include a VR demo, and ask questions to discover global trends and local solutions today and into the near future.
*Admission to the Austin Forum is always free.*
---
The Austin Forum accepts donations of used smartphones, computer and tablets at all our events to be repurposed for those in need. All devices will have a factory reset and be set up as new by the team at Austin Pathways' nationally-recognized "Unlocking the Connection" initiative, which will connect every public housing resident with a digital device, digital literacy training, and a free or very low-cost internet connection. Your donated phone can change lives and help close Austin's digital divide, thanks to Austin Pathways.
---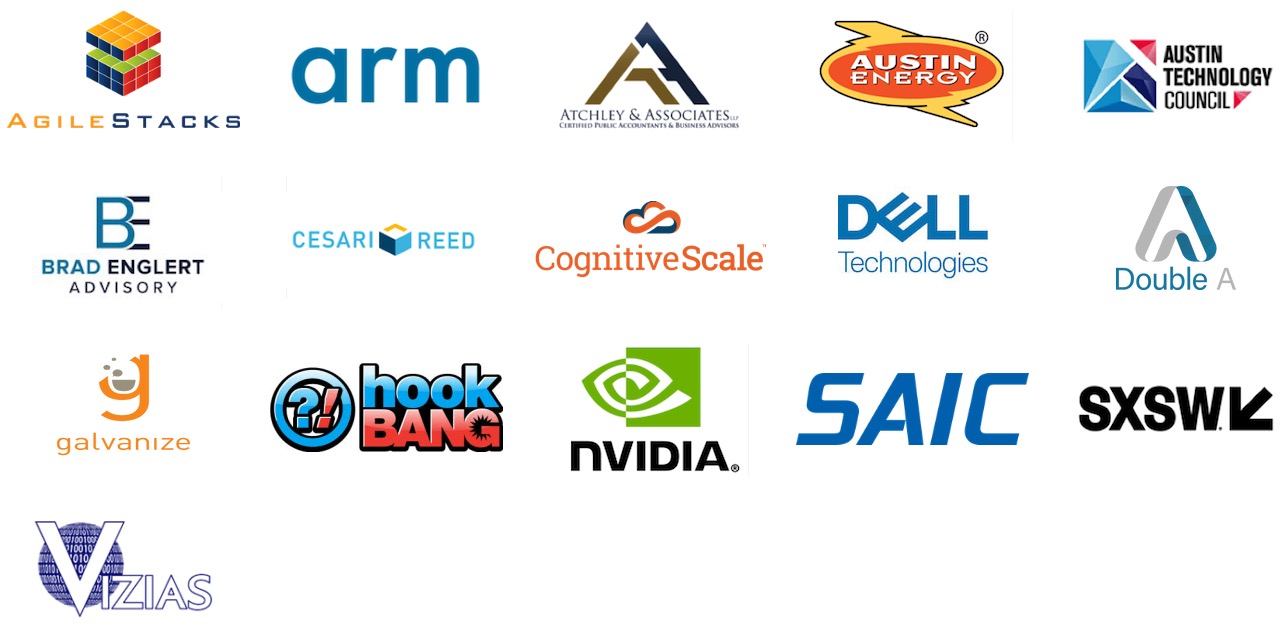 ---
FAQs
Do I have to bring my printed ticket to the event?
No, your name is all that you will need.

What if I didn't RSVP beforehand?
Please still join us. You can RSVP at the door.

How can I contact the organizer with any questions?
Please email info@austinforum.org with your questions.

What are my transportation/parking options for getting to and from the event?
Pay to Park
The Austin Central Library features two levels of underground parking with 140 public parking spaces. The entrance is on West Avenue. The parking garage opens at 9:30 AM and is enforced 24/7. Parking is not validated. If the lot is full try City Hall or use your favorite parking app.

Parking Rates
$0.00 Up to 1 hour
$5.00 Over 1 hour up to 2 hours
$9.00 Over 2 hours up to 4 hours
$11.00 Over 4 hours up to 7 hours
$13.00 Over 7 hours up to 10 hours
$15.00 Over 10 hours up to 12 hours$30.00 Over 12 hours
Street Parking
There is metered street parking on nearby streets. City pay stations accept credit cards, debit cards, and change. See the City of Austin's Parking page for more information.
PDF Map of Downtown Parking Options

Bus Routes
Call Capital Metro at (512) 474-1200 or visit capmetro.org/planner to find the most direct route.


Biking
The Central Library connects directly to both the Ann and Roy Butler Hike and Bike Trail and the Lance Armstrong Bikeway. There are numerous free places to park bikes surrounding the Library.