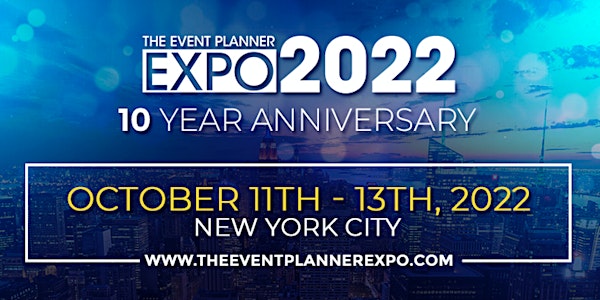 The Event Planner Expo 2022 - 10 Year Anniversary
The Event Planner Expo 2022
When and where
Location
The Metropolitan Pavilion 125 W 18th Street New York, NY 10011
About this event
The Event Planner Expo 2022
Celebrate Our 10 Year Anniversary
The Event Planner Expo is New York City's #1 Networking Event and Trade Show for the events and hospitality industry. This unique, multi-day day event features more than 150 booths of venues and event services and thousands of attendees including top event & meeting planners, key decision makers, corporate executives, creative directors, sales & marketing professionals, HR & PR execs, and more. Not only is The Event Planner Expo an amazing opportunity to network with other event professionals in attendance and create lasting business relationships, it is also your one stop shop for finding everything you need to create flawless events for years to come.
Attend The Event Planner Expo and experience:
150+ Exhibitors
3,000+ Attendees
Live Entertainment
Gourmet Appetizers, Desserts, & Beverages
Countless networking opportunities
Speaker series featuring influential business leaders
THE EVENT PLANNER EXPO 2022 AGENDA
Tuesday, October 11th | Opening Party - Lavan 541
Wednesday, October 12th | Speaker Series - 92Y
Wednesday, October 12th | Networking Event - Common Ground
Thursday, October 13th | Trade Show Floor at Metropolitan Pavilion 
Thursday, October 13th | After Party at Nebula
*** Please check Ticket Type to Confirm what events you will have access to****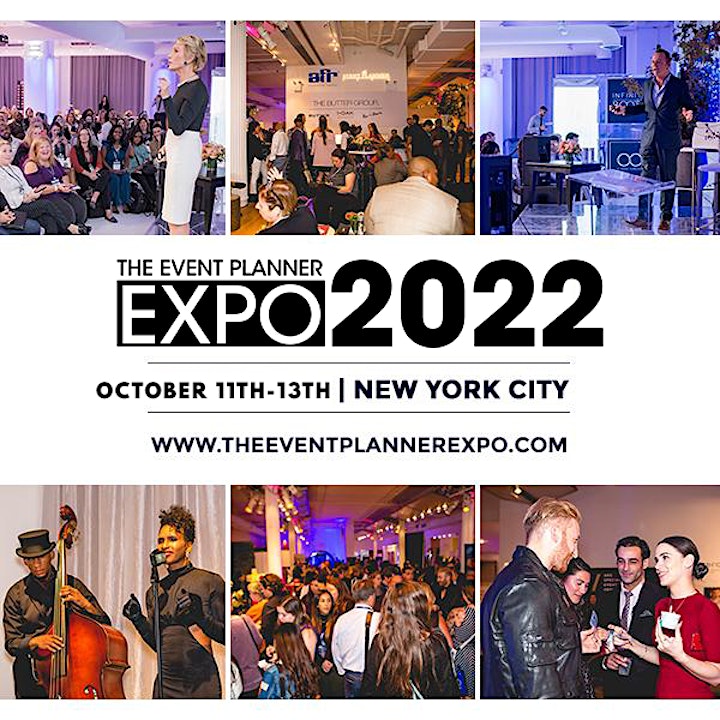 Engage with Influential Business Leaders & Celebrate Our 10 Year Anniversary
2022 KEYNOTE SPEAKERS
Mel Robbins - Best Selling Author and Motivational Speaker
Jesse Itzler - An Owner of The Atlanta Hawks and Serial Entrepreneur
Sharon Lechter - Finance Expert and Business Mentor
Jason Feifer - Editor-In-Chief of Entrepreneur Magazine
And Many More Amazing Business Thought Leaders to be announced soon...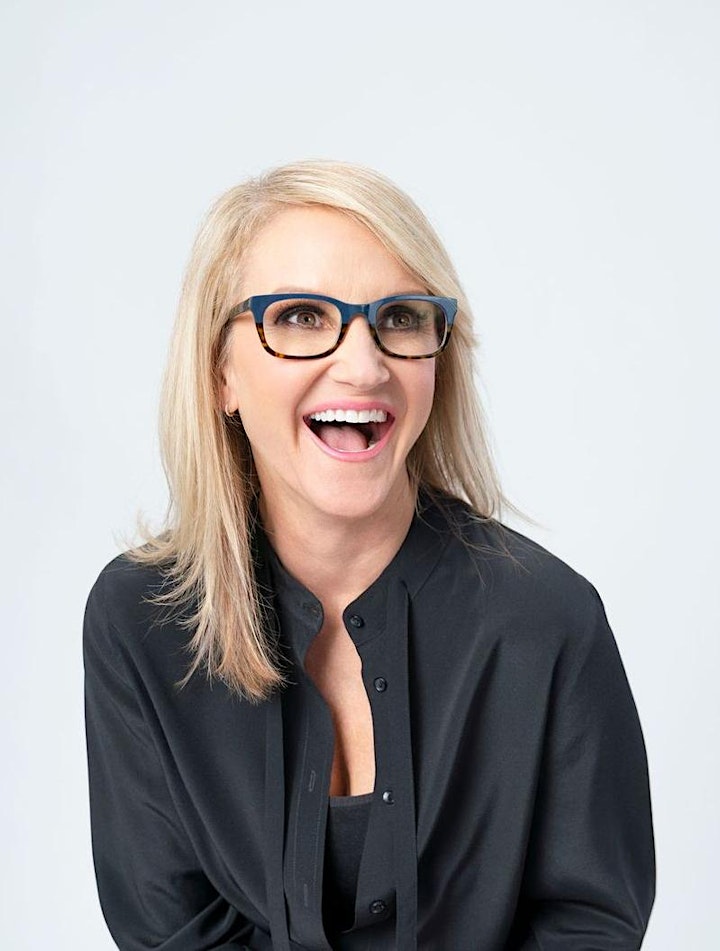 Mel Robbins is the international best-selling author of The 5 Second Rule and four #1 audiobooks on Audible. Her online courses about confidence, courage, and mindset have been taken by more than half a million students. The first print run of her science backed productivity planner, The 5 Second Journal , sold out worldwide within minutes. She's one of the most booked motivational speakers in the world and is the CEO of a media and digital learning company serving a global consumer audience and Fortune 500 brands.
This year, she launched a nationally syndicated daytime talk show, The Mel Robbins Show, with Sony Pictures Television. Her work on behavior change has been translated into 36 languages and is being used by veterans organizations, pediatricians, and other medical professionals in clinical settings, and by top brands like Starbucks, JP Morgan, Chase, and Microsoft to inspire organizational transformation.
Her social media platforms inspire more than 60 million people every month and her TEDx Talk is one of the most popular of all time, with more than 25 million views. She is sought after for her authentic, no-nonsense approach and ability to connect with and create meaningful change in people's lives. Mel lives in Southern Vermont with her husband of 24 years and their three kids, but she remains a Midwesterner at heart.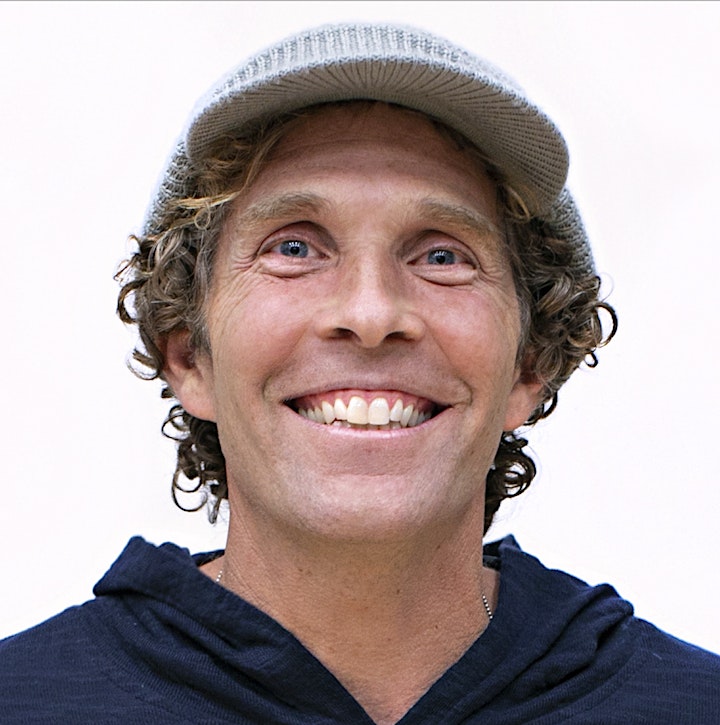 Jesse Itzler is the author of the New York Times bestseller, Living with a Seal, co-founded Marquis Jet, the world's largest private jet card company which he and his partner sold to Berkshire Hathaway/NetJets. Jesse then partnered with Zico coconut water, which he and his partner sold to The Coca-Cola Company. He is now An Owner of the Atlanta Hawks basketball team.
Build Your Life Resume is his "all-in" group coaching program for anyone that wants to take specific steps toward improving their mindset, business, training and nutrition. The focus of the course is on personal growth in all areas of our lives (business, family, personal, physical), getting out of a rut, challenging ourselves and tapping into reserve tanks that we all have…but so few of us access.
Jesse wrote and performed the NBA's Emmy Award-winning "I Love This Game" music campaign and the popular New York Knicks anthem "Go NY Go." When he's not running ultra-marathons, eating vegan food or being a dad to his four kids, Jesse can be found at the NBA's Atlanta Hawks games, where he's an owner of the team. He is married to Spanx founder Sara Blakely.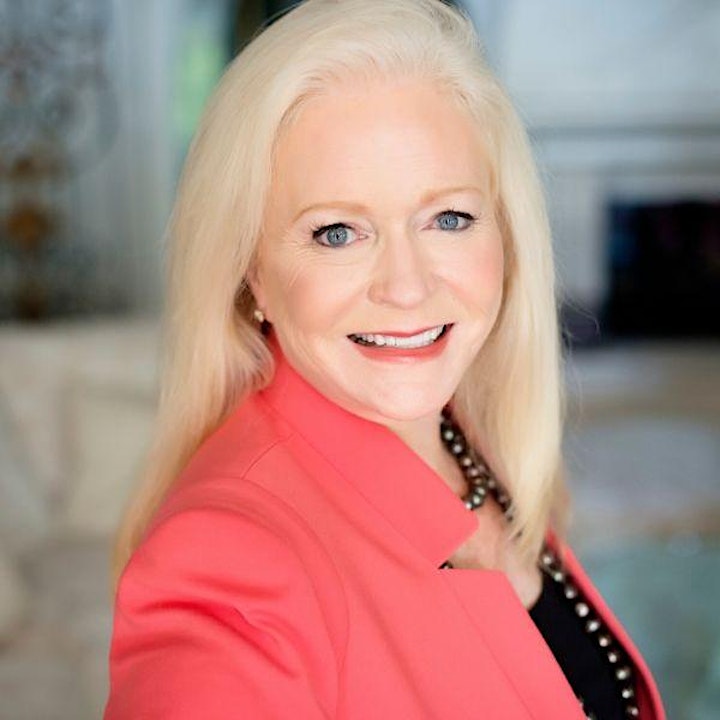 Sharon Lechter is internationally recognized as a financial literacy expert, keynote speaker and business mentor. She is a New York Times Bestselling author, successful entrepreneur, philanthropist, and has enjoyed a 35 year career as a licensed CPA. She has advised two US Presidents on the topic of financial literacy. Sharon co-authored the international bestseller Rich Dad Poor Dad and 14 other books in the Rich Dad series. In 2008, when the economy crashed, she was asked by the Napoleon Hill Foundation to help re-energize the teachings of Napoleon Hill. Her best-selling books with the Foundation include Three Feet from Gold, Outwitting the Devil and Think and Grow Rich for Women and Success and Something Greater. She is also featured in the movie Think and Grow Rich: The Legacy and on the national television series World's Greatest Motivators. Sharon is currently launching her newest title, Exit Rich to support entrepreneurs in building value and scalability in their businesses so they can be in the position of greatest potential.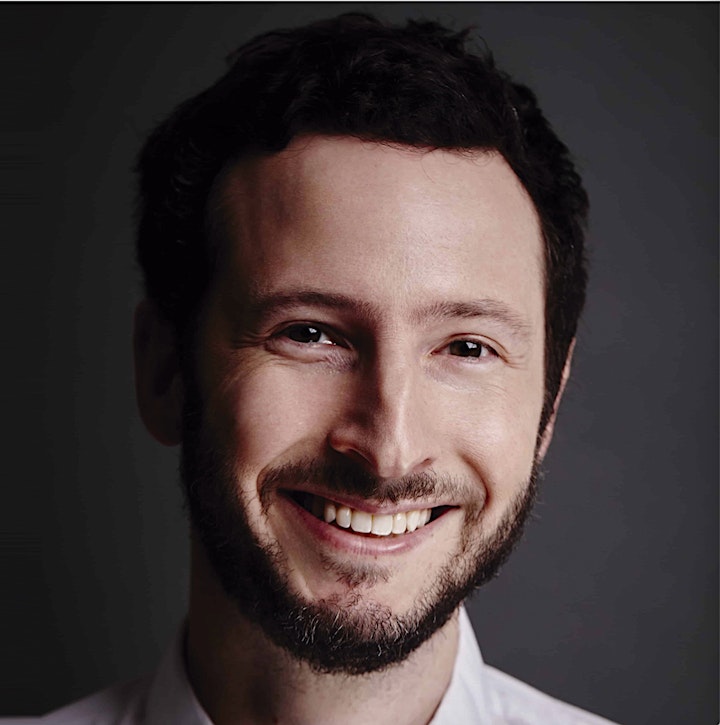 Jason Feifer is the editor in chief of Entrepreneur magazine, and host of two podcasts: Build For Tomorrow, a show that reveals why our modern concerns aren't actually that scary; and Problem Solvers, about entrepreneurs solving unexpected problems in their business.
He is currently writing a book - Build for Tomorrow, Not for Yesterday about how to find opportunity in change, to be published by Penguin Random House in September of 2022. His previous book, a romantic comedy that he wrote with his wife called Mr. Nice Guy, is currently being developed for television.
Prior to Entrepreneur, Jason has worked as an editor at Men's Health, Fast Company, Maxim, and Boston magazine, and has written about business and technology for the Washington Post, Slate, New York, and others.
THANK YOU TO OUR SPONSORS
Important Things to Know
Tickets to The Event Planner Expo are non-refundable.
All sales are final.
Please check your ticket to see what events you have access to
All attendees must be 21+.
No children will be permitted to enter.