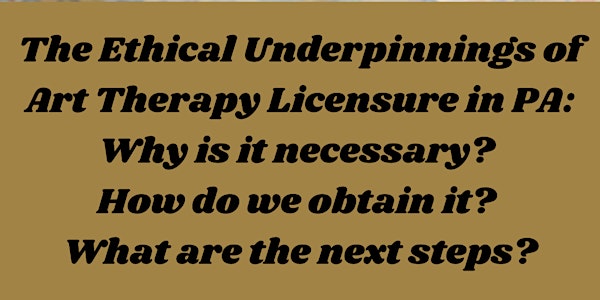 The Ethical Underpinnings of Art Therapy Licensure in PA
The Ethical Underpinnings of Art Therapy Licensure in PA: Why is it necessary? How do we obtain it? What are the next steps?
By Pennsylvania Art Therapy Association
Date and time
Sunday, March 6, 2022 · 7 - 9am PST
About this event
Presented by: Michael Fogel MA, ATR-BC, LPC, PAATA HLM
Creating an independent art therapy license in PA (the L.P.A.T.) is an ethical expression and obligation. Learn how clients may experience harm under current regulation, and how the proposed L.P.A.T protects vulnerable clients and increases access to quality art therapy services. Discover how to support this critical effort.
Suggested Art Materials:
Participants should attend the virtual program having access to any preferred 2-D or 3-D media in order to create a visual or metaphoric representation of protection of vulnerable clients.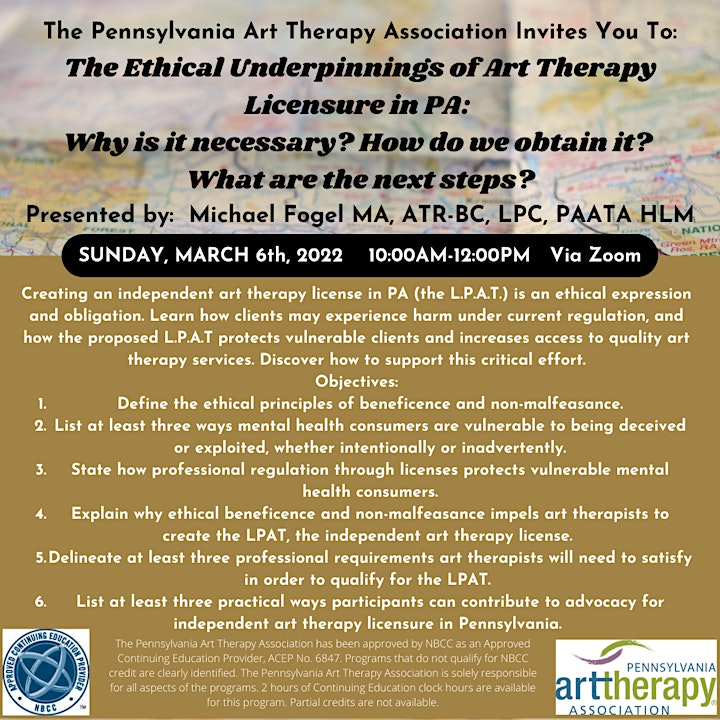 Abstract
Ethics is an inherent and inseparable part of art therapy practice. The therapist has an ethical obligation (i) to benefit the client, (ii) to avoid or minimize harm, and to (iii) respect the values and preferences of the client (Beauchamp & Childress, 2012; Kitchener & Anderson, 2011).
Therapy clients seeking and participating in treatment are a vulnerable population. They may be in physically or emotionally weakened state. As laypeople, they may not distinguish inappropriate or unethical treatment. Additionally, mental health consumers may be confused by, and challenged, to navigate the healthcare system to identify highly trained, ethical practitioners.
Because of the power dynamic and the client's potential vulnerability, consumers depend on clinicians practicing ethically, and utilizing clinical judgement and restraint. They also require systemic protection in the form of the clarity, ethics, and structure of the mental health system and the law (Frame & Williams, 2005).
Understanding how art interacts with a client's psychological disposition, and how to safely manage and interpret the reactions different art processes may evoke, are competencies that must be gained through substantial experiential learning that is unique to art therapy master's degree training. The use of art in therapy thus carries risk of harm if applied beyond the competence of the practitioner.
Researchers have warned mental health practitioners for several decades about potential ethical implications of using art in therapy. Writing in the Journal of Counseling & Development, Hammond and Gantt (1998) cited the likely lack of preparedness of non-art therapists for powerful reactions often evoked by art and art materials, and uncertainty about how to use artistic processes to bring such reactions under control. The authors cautioned that "other therapists challenge ethical and legal boundaries when they attempt to make an interpretation to the client or make a generalization about the meaning of the art."
In Pennsylvania, art therapy has been included in the Professional Counseling license for nearly two decades as a "related mental health field". This adds to the public's confusion about what art therapy involves and the level of training required for effective practice of art therapy. Non-art therapists or under-trained therapists may not realize it is inappropriate, and unwittingly claim that they are "doing art therapy" when using art materials with clients. This presents several distinct sources of potential harm to public health and safety that can be addressed through independent art therapy licensure. Potential risks include:
• Prescribing inappropriate art materials for an individual or population, causing decompensation and dysregulation.
• Misinterpreting or ignoring clinical indicators in artwork, especially risk factors for trauma, behaviors dangerous to self or others, or emotional regression.
• Eliciting adverse responses through art from clients that they are not properly trained to interpret or treat.
• Ethical violations of clients' confidentiality by mishandling of client artwork, which art therapists consider a medical record.
• Misrepresenting their practice and education/scope of practice to vulnerable consumers by holding themselves out as "art therapists" or claiming to "do art therapy".
This presentation explains how the creation of the LPAT credential exemplifies ethical beneficence and non-maleficence. It teaches how the LPAT will remediate risks of harm to consumers under current licensure. Participants will learn the definition of title protection, how the bill protects the public, its various educational, experience, and supervision requirements, and consequences for violation of the law. Lastly, the presentation will outline Pennsylvania's legislative process, including the steps for a bill to become a law, and what immediate steps participants can take to contribute to the ethical drive to make the LPAT a reality.
References
Art Therapy Credentials Board (2021). Code of Ethics, Conduct, and Disciplinary Procedures. Greensboro, NC: Author.
Beauchamp, T. L., & Childress, J. F. (2012). Principles of biomedical ethics (7th ed.). New York, NY: Oxford University Press.
Frame, M. W., & Williams, C. B. (2005) A model of ethical decision making from a multicultural perspective. Counseling and Values, 49, 165–179.
Hammond, L. C., & Gantt, L. (1998). Using art in counseling: Ethical considerations. Journal of Counseling & Development, 76(3), 271-276.
Kitchener, K. S., & Anderson, S. K. (2011). Foundations of ethical practice, research, and teaching in psychology and counseling (2nd ed.). New York, NY: Routledge.
Learning Objectives
Upon completion of this presentation, participants will be able to:
1. Define the ethical principles of beneficence and non-malfeasance.
2. List at least three ways mental health consumers are vulnerable to being deceived or exploited, whether intentionally or inadvertently.
3. State how professional regulation through licenses protects vulnerable mental health consumers.
4. Explain why ethical beneficence and non-malfeasance impels art therapists to create the LPAT, the independent art therapy license.
5. Delineate at least three professional requirements art therapists will need to satisfy in order to qualify for the LPAT.
6. List at least three practical ways participants can contribute to advocacy for independent art therapy licensure in Pennsylvania.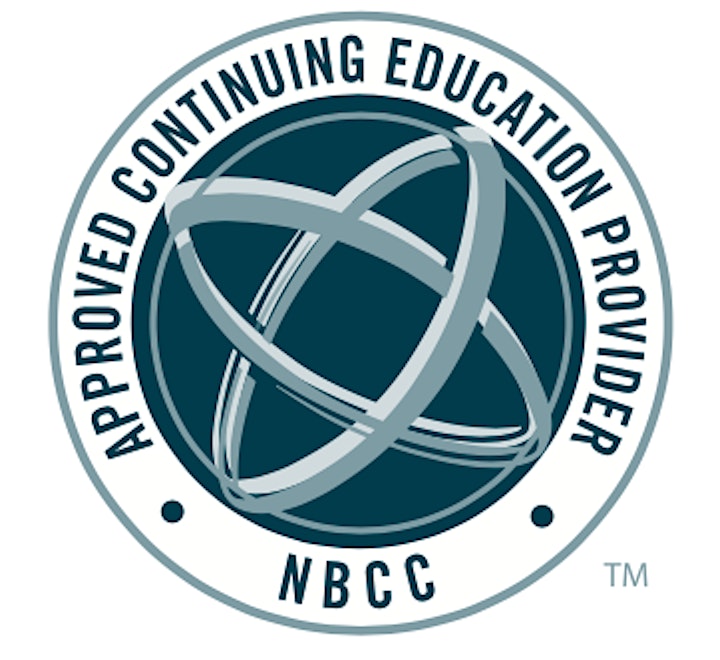 The Pennsylvania Art Therapy Association has been approved by NBCC as an Approved Continuing Education Provider, ACEP No. 6847. Programs that do not qualify for NBCC credit are clearly identified. The Pennsylvania Art Therapy Association is solely responsible for all aspects of the programs.
2 hours of Continuing Education clock hours are available for this program. Partial credits are not available.
*All PAATA events are subject to recording by the PAATA for the purpose of future self paced learning.*
*Recording by any person outside of the PAATA Board of Directors is strictly prohibited.*
*Membership must be current at time of events to receive membership rates.
*For student rate please send us proof that you are a student in order to receive student rate.
*The information provided in this event is the express opinion of the presenter, and is not an endorsement by PAATA*.
*Your participation in this program indicates your permission for PAATA to photograph your work or likeness for use in promotional material unless you provide us with written revocation of this permission.*
*PAATA does not provide refunds for events for any reason.*
*PAATA cannot be held liable for any participant's technology difficulties or circumstances that make a participant unable to access or attend an event in its entirety.*