THE ETHICAL PSYCHIC BOOK SIGNING w/ DR. JENNIFER LISA VEST
Please join us in celebrating Dr Jennifer Lisa Vest's recent book The Ethical Psychic!
When and where
Location
The Raven's Wing Magical Coop, 536 Grand Ave, Oakland, CA 94610 536 Grand Avenue Oakland, CA 94610
About this event
The Raven's Wing is excited to be hosting an author event with Dr. Jennifer Lisa Vest in celebration of their new book, The Ethical Psychic. Please join us for a reading, Q&A and book-signing in our Oakland store!
THE ETHICAL PSYCHIC is a 101 guide for psychics and energy workers to build an authentic, equitable, and culturally sensitive healing practice, written by Afro-Indigenous intuitive, scholar, and healer Dr. Jennifer Lisa Vest.
Being an ethical psychic means being of service–and learning how to navigate the thorny issues and unique risks inherent to intuitive work.
From knowing your boundaries and limitations–and respecting those of your clients–to resisting the temptation of the guru lifestyle, The Ethical Psychic offers 7 critical guiding principles for grounded, ethical practice. Intuitive, philosopher, and ethicist Dr. Jennifer Lisa Vest, PhD, explores why (and how) energy workers must be of service, authentic, and self-aware; learn from their mistakes; embody sensitivity to client needs; be humble; and listen to a higher source.
A go-to-guide for any medium, spirit worker, psychic, or aspiring Reiki master, The Ethical Psychic helps readers become the grounded and effective healers they were born to be.
For more info: www.drjenniferlisavest.com
NOTES - PLEASE READ:
This is a Free offering! Registration is accepted up until 30 minutes before the event.
The Raven's Wing endeavors to create and maintain a safe environment in which all attendees can feel well met. As such we do not tolerate racist, sexist, ageist, ableist, transphobic or homophobic speech or actions in our spaces. When shopping with us or attending one of our events, you agree to monitor your speech and behavior to uphold this atmosphere of mutual respect. Anyone found violating this agreement will be asked to leave.
Any other questions we didn't address? Feel free to drop us a line at info@theravenswing.com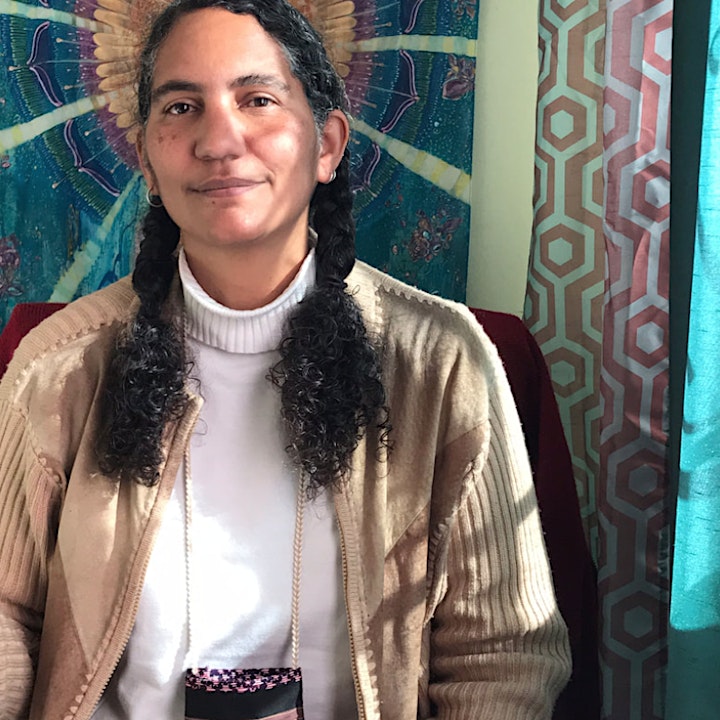 About Dr Vest:
Jennifer Lisa Vest is a scientist-philosopherintuitive. She holds a PhD in Indigenous Philosophy from UC Berkeley, an MA in history from Howard, and BA in Physics from Hampshire College. Her first career was as a philosophy professor at Seattle University and the University of Central Florida.
Spiritually, Vest is a medical intuitive, an Akashic Records reader, a certified Quantum Healing Hypnosis Technique practitioner, and a Master Reiki practitioner, and has been trained in the traditions of African American Hoodoo, Native American Sweatlodge, Jamaican Revivalism, Trinidadian Shango, and Spiritualism from community elders.