The Ethical Practices in Multicultural and Social Justice Counseling: An As...
Description
Satisfy your 4 LPC ethics credits at Mount Mary University
8:15am-12:30pm Friday, January 25, 2019
The Ethical Practices in Multicultural and Social Justice Counseling: An Aspirational Approach
From an ethical framework, multiculturally conscious and compassionate counseling begins with counselors who possess cultural and diversity awareness and knowledge about self and others. The ethical practice of cultural connection will be examined to facilitate conscious and compassionate interactions with others.
Attendees will engage with: (a) diversity dynamics inherent in all relationships, (b) norms and biases that can inhibit effective cultural curiosity, (c) consideration about barriers to developing connectedness with individuals of diverse multicultural identities, (d) counseling skills useful for creating empathetic communication with colleagues and clients, and (e) conscious-building interventions used to enhance utility of cultural curiosity and culturally-compassionate conflict resolution.
Participant receives 4 NBCC clock hours; 4 clock hours Ethics for attending this workshop.
Refund Policy
Attendees can receive refunds up to 7 days before your event start date.
Ticket Availability
If you have any questions regarding ticket availability, please call Chris Russell at 414-930-3425
or email her at
russellc@mtmary.edu
.
---


Schedule of Events: 7:30 am-12:30 pm
7:30-8:15 am Registration
8:15 am-12:30 pm Program
(*Please note: one 15 minute break will be offered during the duration of the program)

---


Directions:
Via Route 45:
Exit at Burleigh Street (Exit 43) and drive east to 92nd Street.
Parking is available on the east side of campus off 92nd Street.
---
Keynote Speaker: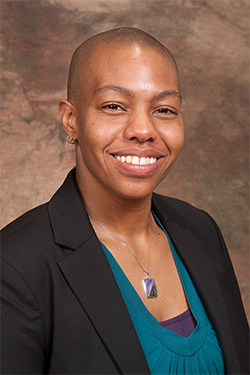 Kimberly A. Hart, PhD, LPC, PEL:SC, NCC, ACS
Director of Community Counseling Training Center

& Field-Based Experiences in Counseling

Counseling, Adult, & Higher Education Department

Northern Illinois University, DeKalb, IL
Dr. Kimberly A. Hart is a passionate counselor, counselor educator, and advocate for authentic multicultural consciousness. In philosophy and practice, Dr. Hart aims to facilitate reflective engagement in genuine multicultural awareness and knowledge. Dr. Hart has an emerging agenda of research focused on inclusive practices in professional communities, compassionate and conscious social justice, experiential pedagogy, and mindful group facilitation. Dr. Hart's scholarly work includes annual presentations at the local, regional and national level. Dr. Hart is a servant leader invested supporting professional counselors across all specializations of practice.