Description
Starting a business utilizes all of your skills and wearing all the hats in your business can be overwhelming. The roles of technicians, managers, and CEOs are all very different and require a broad range of skills. As you grow, it becomes clear that in order to maintain your growth and still love your business, scaling is essential to your success.
In this workshop you will learn:
Growth strategies to fill your business with clients

The importance of understanding your genius zone and how to stay in it

How to determine the type of business you want to grow

When and how to start to scale to grow
Schedule
6:00-6:45 - Registration & Networking
6:45-6:50 - Introduction by WOD leadership
6:50-7:30 - Workshop with icebreaker and learning activities (40 min)
7:30-7:50 - Breakout discussions with 3-5 attendees
7:50-8:00 - Debrief and closing
+ Light appetizers and refreshments will be served
++ Parking is available in the adjacent lot at Forty45 Coworking
PRESENTER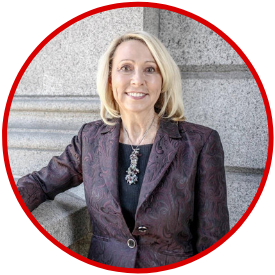 Donna Evans
Donna uses her extensive corporate, higher education and non-profit experience to help professionals realize their market and growth potential. She specializes in growth strategies for service-based businesses and leadership training for corporate executives. She has led a 7 figure business, is a certified coach, has a master's degree in management and has helped hundreds of business owners and executive leaders to be successful.
Donna served in human resources in a large technology company hiring full-time employees in engineering, IT, finance and administration and manufacturing, among others. Additionally, she founded and ran a large temporary staffing agency placing hundreds of temporaries in numerous jobs. She has been responsible for professional development and training across multiple locations for hundreds of employees and is well versed in organizational development and strategic planning. As the president & CEO of a large chamber of commerce, she led significant growth initiatives in all aspects of the organization experiencing a 280% growth in budget and 260% growth in participation. She is particularly proud of creating the Top 25 Most Powerful Women event and founding the Women's Leadership Foundation.
Donna has been a keynote speaker and led training and development workshops on various topics to hundreds of leaders. Her awards include CEO of the Year (CACI), Outstanding Woman in Business (DBJ), Extraordinary Woman (KOSI) and Woman of Distinction (GSCO).
ABOUT WOMEN OF DENVER ENTREPRENEUR TRACK EVENTS
Our small business training provides education to support revenue growth by building sales acumen, increasing financial knowledge, and connecting entrepreneurial leaders for feedback and collaborative business opportunities.
ATTEND OUR EVENTS COMPLIMENTARY
Become a Women of Denver Impact Member and get access to all of our events for only $35 per month. Become a member today.
Exchange/Refund Policy: Event exchanges are accepted at anytime prior to the event. Please email hello@thewomenofdenver.com to request a coupon code for future event use. Refunds are accepted up to 24 hours prior to the event and will be provided within 72 hours of request with the Eventbrite fee (Usually between $3-7) deducted from the total.