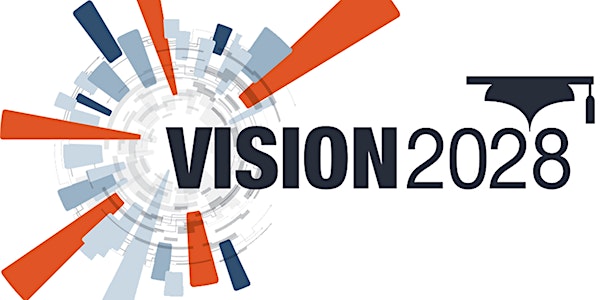 The Essential Skills Summit: Equipping New Jerseyans for a Changing World
The Skills Summit is a partnership between the NJ Council of County Colleges and the NJ Council for the Humanities
When and where
Location
Middlesex County College 2600 Woodbridge Avenue West Hall - Parkview Room Edison, NJ 08818
About this event
The Essential Skills Summit: Equipping New Jerseyans for a Changing World
Middlesex County College – West Hall, Parkview Room
January 31, 2020
9 a.m. to 2:30 p.m.
The world is changing at a rapid pace technologically, economically, and socially. Colleges, high schools, community-based organizations, government, non-profit organizations and employers all have a key role in helping New Jerseyans to develop the essential skills to adapt and thrive in the economy, in our society, and in our democracy.
The New Jersey Council of County Colleges (NJCCC) and the New Jersey Council for the Humanities (NJCH) will host an Essential Skills Summit on January 31, 2020 to begin a statewide discussion of the skills that will be essential for the future and how these skills can be delivered both in and out of the classroom. This effort will focus on the role of community colleges in preparing New Jerseyans for the future but will have broad relevance. Leaders from a wide array of perspectives (including industry, government, high schools, colleges and universities, non-profit organizations) and student representatives themselves must be a part of this critical conversation.
Participants in this Summit - employers, educators, experts in a variety of fields and even students - will explore what skills should be developed and how they can be sharpened both in classrooms and outside of the classroom in order to make them competitive in a changing world. We all know that our collective workforce and population should be adaptable and engaged. A wide variety of reports from labor economists, business groups and other academic experts have attempted to identify the skills, knowledge and abilities that are essential for a changing world. This list is long and varied including critical thinking, problem solving, creativity, discipline and rigor, good communication, project management, technological ability, scientific literacy, other languages, international experience, familiarity with local communities among others.
The strategies that we develop at the Summit have the potential to inform how both faculty and employers recognize traits that help individuals succeed.
As responsive, dynamic institutions, community colleges are poised to ensure that in the midst of change, New Jerseyans are prepared for the future. This summit is an integral part of the community college's Vision 2028 Initiative 2: Strengthening the Delivery of Innovative Learning of Essential Skills and Abilities (https://www.njccc.org/vision-2028).
The New Jersey Council for the Humanities works to harness the power of the humanities to strengthen our pluralistic society. NJCH enables public programs and humanities experiences that deepen our understanding of ourselves and our world. This summit is a part of this broader effort.
The agenda for this summit will include:
A broad framework for the conversation provided by NJCCC and NJCH;
Keynote address by Assemblyman Andrew Zwicker on "How Technology Drives Change";
Keynote address by James Grossman, Executive Director of the American Historical Association on "Humanities in a Changing World";
Panel discussion on "Solutions and Innovative Strategies"; and
Breakout table-based conversations to discuss innovative strategies for the delivery of essential skills.
Employers, educational leaders, faculty, academic experts, community members, government leaders and students are all welcome to contribute and be heard on this important subject.