Description
YOU CAN CHECK INTO YOUR ROOM AT 2 pm AND MEET UP WITH THE GROUP AT 3 pm!
Your Dreams. Your Life. Your Time.
An exclusive luxury experience for Team Burton's doTERRA members.
Ticket sales end April 7!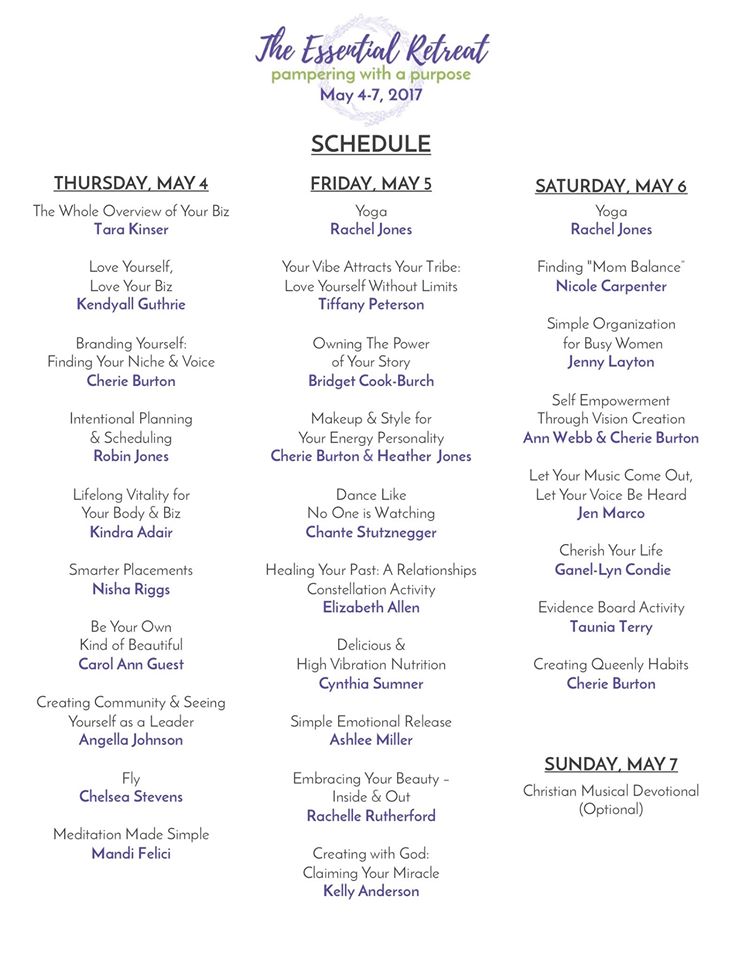 Join our Facebook page for updates! https://www.facebook.com/events/1860127617543665/


Mark your calendars, ladies! This is an exclusive high-end, high-value luxury retreat - nestled in a gorgeous Park City, Utah mountain setting - that your soul does NOT want to miss! It is exclusively for the members of Cherie & Jeff Burton's doTERRA Team ("Team Burton").
Feel energized and renewed, bringing joy and abundance back into your daily life! Learn from sought-after expert speakers in these arenas (We're not giving away who our keynote speakers are yet, but trust us - you've probably heard of them!):
PHENOMENAL SPEAKERS:
Tiffany Peterson http://thelighthouseprinciples.com/
Angella Johnson http://angellajohnson.com/about
Bridget Cook-Burch http://www.bridgetinspires.com/bridgetcreates/
Cynthia Sumner http://cynthiasumner.org/
Ganel-Lyn Condie http://www.ganellyn.com/about.php
Ann Webb http://createalifevision.com/about-ann-webb/
Jen Marco https://zermattresort.com/resort-events/jen-marco/
Nicole Carpenter http://www.momentity.com/about/who-is-nicole/
Jenny Layton http://www.thehappygal.com/
Kelly King Anderson https://www.amazon.com/10-Ways-Create-Abundance-God-ebook/dp/B00EUYEAEE
Ashlee Miller http://ashleemiller.com/
Rachelle Rutherford, current Mrs. Utah United States
Chante Stutznegger http://www.thedanceclub.com/faculty.html
Kendyall Guthrie, doTERRA Corporate Sales Manager
Leave this retreat with an inspired plan for your REAL life, new girlfriends FOR life, and pampering, self-care tools you will use for the REST of your life!

The cost for a retreat of this caliber (which includes luxury accommodations, yummy-healthy feasts, retreat materials, pampering tools, high-end personal development training and optional business training) is normally $1,500+, but we are covering our costs by only charging our N
EW HALF-OFF PRICE only $250 (half off!) for allllll 4 days.


$150 if you come for any or all days but don't stay overnight

Whether you are a wholesale customer, are casually sharing the oils, or are actively doing doTERRA as a business, you can either pay the $250 or you can earn this retreat for FREE.
Between March 1st and April 4:



Enroll as a new member with 200-399 PV, come for $150

Enroll as a new member with 400+ PV come for FREE

Sell 600 PV come for FREE

Sell 300-599 PV come for $125

Ticket sales end April 7 :)