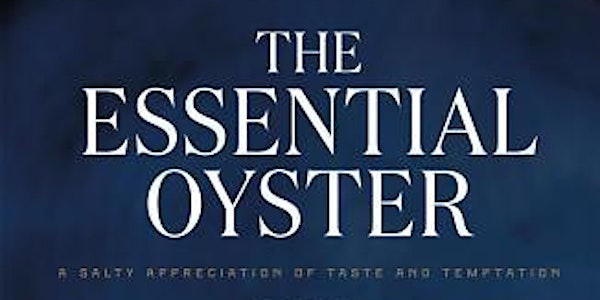 "The Essential Oyster": Book Signing & Tasting with Rowan Jacobsen
When and where
Location
Little Creek Oyster Farm & Market 37 Front Street Down Bootleg Alley Greenport, NY 11944
Refund Policy
Contact the organizer to request a refund.
Description
Little Creek Oysters is excited to present an unique tasting event featuring James Beard Award winner Rowan Jacobsen, author of soon-to-be-released oyster-geek's bible: "The Essential Oyster."
We are honored to be included in this new book and are thrilled to say that many of our favorite fellow oyster growers are here as well!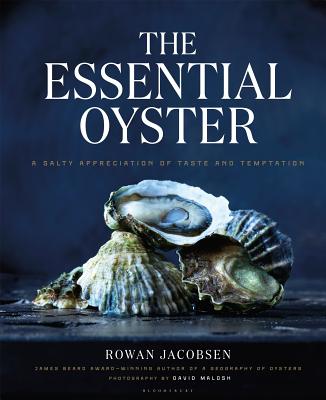 ---
"An in-depth guide that is also a highly enjoyable read…Humorous, crafty, and deeply informative."Publisher's Weekly (starred review)
"A remarkable, essential addition to any food collection." Booklist (starred review)
"With oysters looking and tasting completely different in every cove and bay, Rowan Jacobsen guides us through the array of choices with authority, verve, and charm. The Essential Oyster is a rare pearl."
Mark Kurlansky, Author of Cod and The Big Oyster
"This verbally and visually succulent book covers 99 types of oysters, most from the shores of North America… The author's appreciation of even the least prepossessing of these bivalves is infectious. Jacobsen makes the case that 'every oyster is a tide pool in miniature, a poem built of salt water and phytoplankton that nods to whatever motes of meaning shaped it.' East Beach Blondes, farmed in Rhode Island, taste like 'brine and ozone; a boardwalk in the rain'; Maine's wild-harvested Belons remind him of 'hazelnuts and anchovies fried in seal fat, with a squishy crunch like jellyfish salad.' In terms of presence, New Brunswick's Beausoleils are 'as clean and inoffensive as a Jehovah's Witness," and wild James River specimens have "oversized muscles and a pale potbelly, like an aging professional wrestler.' Jacobsen may leave noncoastal readers drooling with jealousy, but vicarious oyster slurping is better than none." —Kirkus Reviews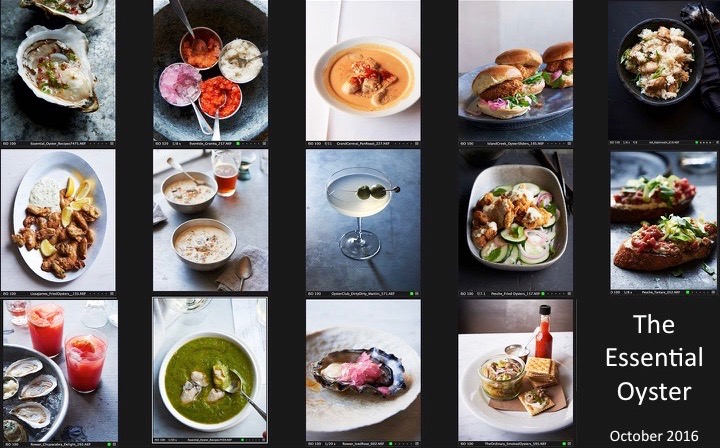 ---
Tickets include include a taste-tour of oysters from 6 local bodies of water with drink pairing, and a copy of The Essential Oyster. Rowan will be on hand to sign books at this special afternoon.
Saturday, October 22, 2016
Little Creek Oyster Farm & Market
5pm to 7:00pm
$50 per person, plus tax, includes: 1 copy of "The Essential Oyster", oyster flight and drink pairing.
Note: There is an additional $25 ticket type for 'plus-ones' and guests not interested in a book copy.
About the Author
Rowan Jacobsen is the James Beard Award- winning author of A Geography of Oysters and Fruitless Fall. Jacobsen's writings on food, the environment, and their interconnected nature have appeared in the New York Times, Wild Earth, Harper's, Eating Well, and Newsweek. He lives in rural Vermont with his wife and son.
About the Book
A decade ago, Rowan Jacobsen wrote a book called A Geography of Oysters that celebrated the romance of oysters, the primal rush of slurping a raw denizen of the sea, and the mysteries of molluscan terroir. The book struck a chord, and American oyster culture has been on a gravity-defying trajectory ever since.
With lavish four-color photos throughout by renowned photographer David Malosh, The Essential Oyster is the definitive book for oyster lovers everywhere, featuring stunning portraits, tasting notes, and backstories of all the top oysters, as well as recipes from America's top oyster chefs and a guide to the best oyster bars. Spotlighting more than a hundred of North America's greatest oysters--the unique, the historically significant, the flat-out yummiest—The Essential Oyster introduces the oyster culture and history of every region of North America, as well as overseas. There is no coastline from British Columbia to Baja, from New Iberia to New Brunswick, that isn't producing great oysters. For the most part, these are deeper cupped, stronger shelled, finer flavored, and more stylish than their predecessors. Some have colorful stories to tell. Some have quirks. All have character. The Essential Oyster will help you find the best, and help you to cherish them better. That is what's captured—and celebrated—in these pages.