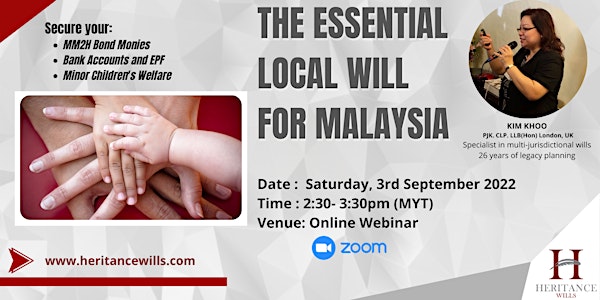 The Essential Local Will For Malaysia
Expats, this webinar is for you to safeguard your MM2H deposit, EPF and minor children. Sign up now! Limited seats
About this event
Our Principal Legal Consultant who has assisted expats to plan their multi-jurisdictional legacies will answer some common questions of concern such as:
Do I need a will for Malaysia if I have made a will for my country of origin / where I hold assets?
How do I ensure my MM2H deposit and EPF savings can be released to my dependents?
How do I ensure my spouse and children are able to get a fast & smooth release of my monies in Malaysia?
How do I protect my minor children?