Description
Over the years, the question most often asked of Brian Sanderoff - holistic pharmacist, educator and radio show host - is, "What supplements do you take?" The implication is that Brian talks about a myriad of supplements for this or that condition, and the ones that he personally takes must be the really important ones.
This workshop provides the answer to that question and more. Here you will find the biochemical and scientific justification for taking certain supplements and/or tending to specific, key functions of the body – The Essential 6. Find out the hidden secrets to keeping your body functioning like it did when you were younger and avoiding the diseases of aging that generations in your family have suffered from... in other words, getting your genes to express themselves differently than your folks. Check out Brian's talk about the Essential 6 at https://vimeo.com/184004215.
$20 Donation for members, $25 Donation for Friends. Register on Eventbrite or Paypal at www.takomaparkchapel.org and click on "make a donation." Note that your registration is for this class. Or, you may pay at the door.
About Brian Sanderoff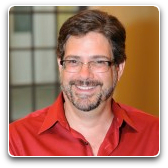 Brian Sanderoff is a Holistic Pharmacist, Educator and Radio Show host who operates a Wellness Center near Baltimore, MD. The creation of The Essential 6 is the culmination of years of practical experience combined with his unique understanding of biochemistry and the emerging science of herbal and nutritional research. For more info: http://wellbeinggps.com/healing-center/about-our-practitioners/brian-sanderoff