The ESG Tour: State of Sustainability in Canadian Commercial Real Estate
About this Event
The Headwinds and the Tailwinds of Sustainability in Commercial Real Estate
Michael's presentation will put the jigsaw puzzle together and help you understand the headwinds and the tailwinds of ESG in commercial real estate. He will discuss global best practices and our global perspective shared with our sister associations around the world. Attendees will come away understanding the remaining policy challenges with governments and subcultures across the country and globe and how Canadian institutional owners fit into the industry's ESG landscape.
REALPAC is a national industry association comprised of Canada's largest commercial real estate entities, and we've been on the sustainability file deeply since 2006. We were the first in North America to draft a commercial green lease and bring corporate social responsibility guidelines to the Canadian real estate industry. The first to publish a target for commercial office building energy consumption in Canada. The first Canadian country partner for GRESB, and the first organization to conduct a global survey (with BentallGreenOak and UNEP FI) of investor interest in applying an ESG screen to their investment decision-making. We were also the first to develop a Canadian commercial building flood-resilience guideline (with BOMA Canada and the Intact Climate Centre at the University of Waterloo).
About Michael
"It's been just over a decade since major Canadian commercial real estate companies began focusing on sustainability in earnest. The progress has been remarkable, but the journey has a long way to go. I'm looking forward to detailing the current industry scorecard at the upcoming Better Buildings Breakfast in Ottawa." – Michael Brooks, CEO, REALPAC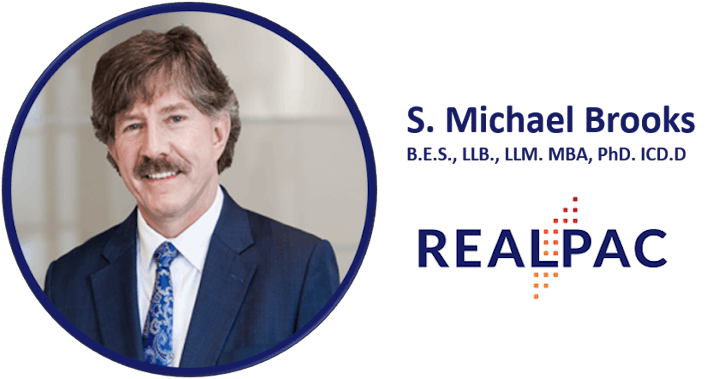 CEO Real Property Association of Canada ("REALPAC") Michael is the Chief Executive Officer of REALPAC (1997-), the senior Canadian trade association for large public and institutional investment real estate companies, a former Adjunct Professor and Executive in Residence at the Ted Rogers School of Management, Ryerson University, and a former commercial real estate lawyer (Aird & Berlis LLP). REALPAC represents the investment real estate industry in government relations, public relations and standard setting. Michael has represented the Canadian real estate industry in all major policy initiatives with governments at all levels. He is a Board member of GRESB BV., one of three business advisors to the federal government's Sustainable Development Advisory Council (report released June 25th, 2019), special advisor to the United Nations Environment Program Finance Initiative (Property Working Group), a former member of the Global Reporting Initiative's Construction and Real Estate Sector Supplement team, and a former Director and Treasurer of the Canada Green Building Council. REALpac was the first to publish a green lease in North America, brought the first Corporate Social Responsibility standards to Canadian real estate companies, and has developed numerous industry guidance publications on sustainability and energy and carbon management. Michael is the author of "Canadian Commercial Real Estate: Theory, Practice , Strategy", the first national textbook of its kind in Canada.
NOTE NEW VENUE
This event is being held at the new QUEEN ST. FARE 170 Queen Street which is inside the LEED and BOMA BEST Platinum certified Sunlife Financial Centre (99 Bank and 50 O'Connor).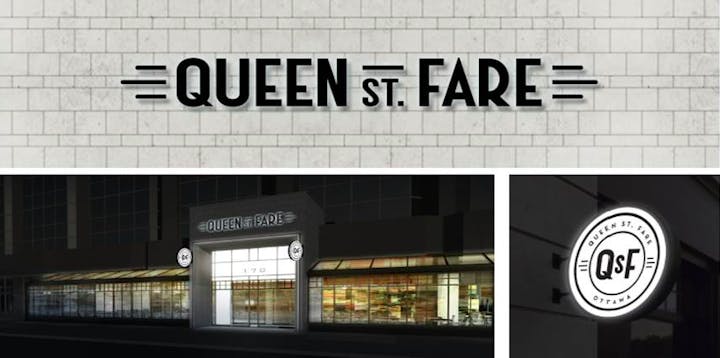 Agenda
7:15 - Doors open - Networking-Buffet Breakfast
7:45 - Opening remarks
8:00 - Presentation - The ESG Tour: The State of Sustainability in Canadian (and Global) Commercial Real Estate
9:00 - Wrap up Adjournment
RSVP Tickets
$55. plus, HST and Eventbrite fees
$45. plus, HST and Eventbrite fees for Students with valid ID
$65. plus, HST at the door if not sold out
Inquiries and Sponsorship Information: James McNeil, james@jjmcneil.ca, 613.668.7738