Please join Center of the American Experiment for a cocktail reception and discussion of the dark side of wind and solar energy.
About this event
On Thursday, August 12, energy experts Isaac Orr and Robert Bryce will discuss the portrayal of wind turbines and solar panels as the ticket to salvation for a civilization on the precipice of catastrophic climate change. In reality, the deployment of wind and solar energy is meeting fierce resistance from landowners and rural governments from Maine to Hawaii. In addition, those energy sources require staggering amounts of minerals (many of which are controlled by China) and many of the components in solar panels and wind turbines are full of toxic materials that cannot be recycled. Come learn how damaging these "alternative" energy forms can be to Minnesota and the natural world.
Schedule:
4:30 PM Doors open to reception
5:30 PM Presentation begins
6:30 PM Program concludes
Each ticket comes with appetizers and a drink ticket.
Questions? Contact Kathryn at events@americanexperiment.org or (612) 428-7005.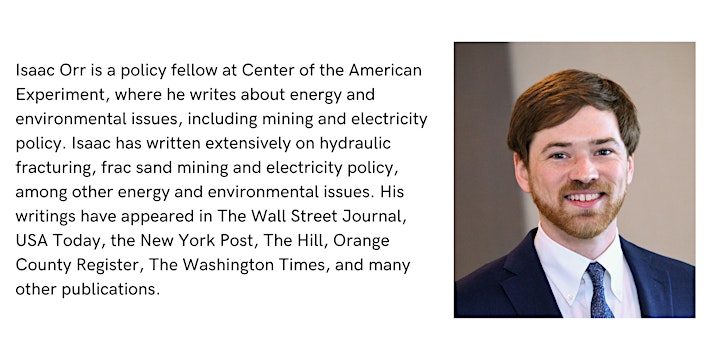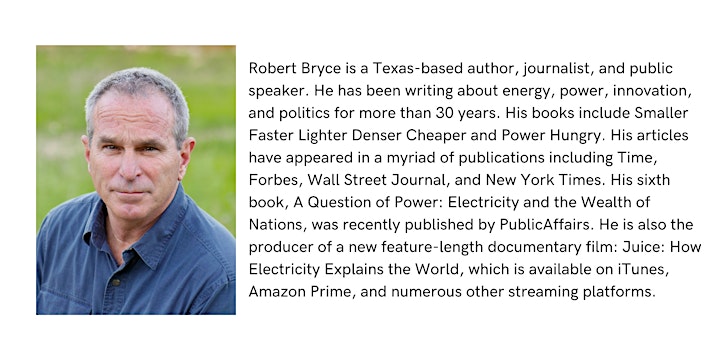 Organizer of The Environmental Catastrophe of Wind and Solar Power
Center of the American Experiment's mission is to build a culture of prosperity for Minnesota and the nation. Our daily pursuit is a free and thriving Minnesota whose cultural and intellectual center of gravity is grounded in free enterprise, limited government, individual freedom, and other time-tested American virtues. As a 501 (c)3 educational organization, contributions to American Experiment are tax deductible.