Description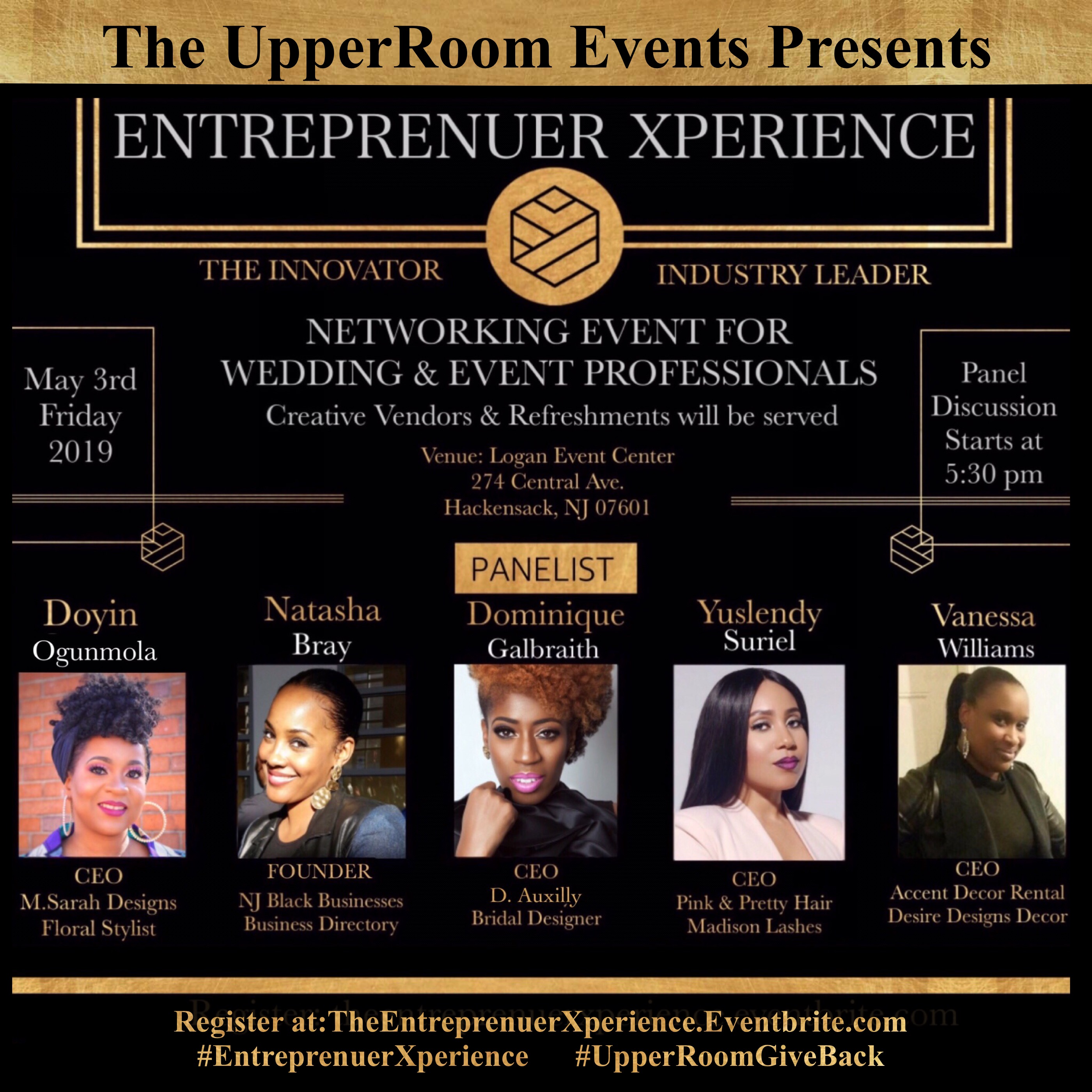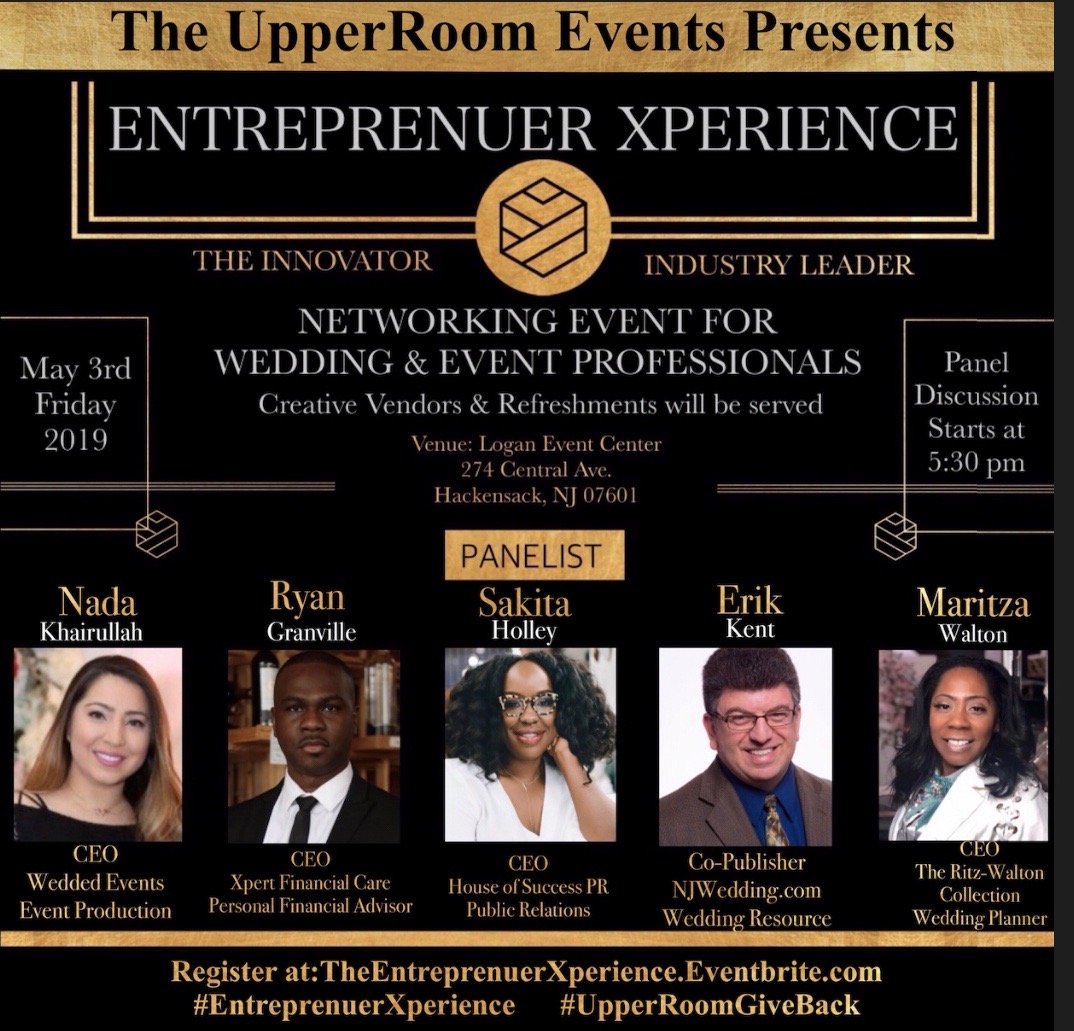 ONE IMPACTFUL DAY that can take your Wedding and Event Business to the NEXT LEVEL!
The UpperRoom Events will host a vibrant networking event called "Entreprenuer Xperience" with lively line up of diverse speakers including Event & Wedding Planners, Award winning Event designers, Social Enterprise Entrepreneurs, Brand Specialist, Financial experts. Our experts are ready to share their experiences, insights as an Event Creative and branding secrets to an audience of creative entrepreneurs. One of our topics will focus on Community over competition.
Get ready to Netwrok the oldfashioned way..Face-to-Face! Meet and learn from other entreprenuers like yourself. Challenge your thinking and get fresh ideas, powerful advise and startegies that work!
Entrepenuer Xperience will foster learning, inspiration and wonder that will most definitely provoke conversations about building successful event business!
Have a question, email us :hello@theupperroomevents.com
TimeLine:
4:00 pm CHECK IN

4:30pm PRIVATE SESSION -CHA CHING-How to price for my Services?

5:00 pm-Network, Vendor, Enjoy Desserts and refreshments.

5:30 pm-Event Creatives Expert Discussion/ Q & A

6:30 pm-Vendor Exhibition and Networking

7:15 pm-Event Creatives Expert Discussion/ Q & A
8:30 pm-Vendor Exhibition and Networking (Network, Network, Network)

9:30 p.m. Event Ends
Please arrive on time to enjoy the Refreshments. Participants must show up on time to enjoy the entire experience.
By purchasing tickets, I grant The UpperRoom Events, it's representatives and employees the right to take photographs of me in connection with events and may use such photographs of me for any lawful purpose, including for example such purposes as publicity, illustration, advertising, and Web. I also remove all liability from The UpperRoom Events and staff if injury occurs during use of equipment or during event.
No refunds will be given. Rain, Snow or Shine we will be having a good time.
Make sure to hashtag #EntrepenuerXperience #upperroomevents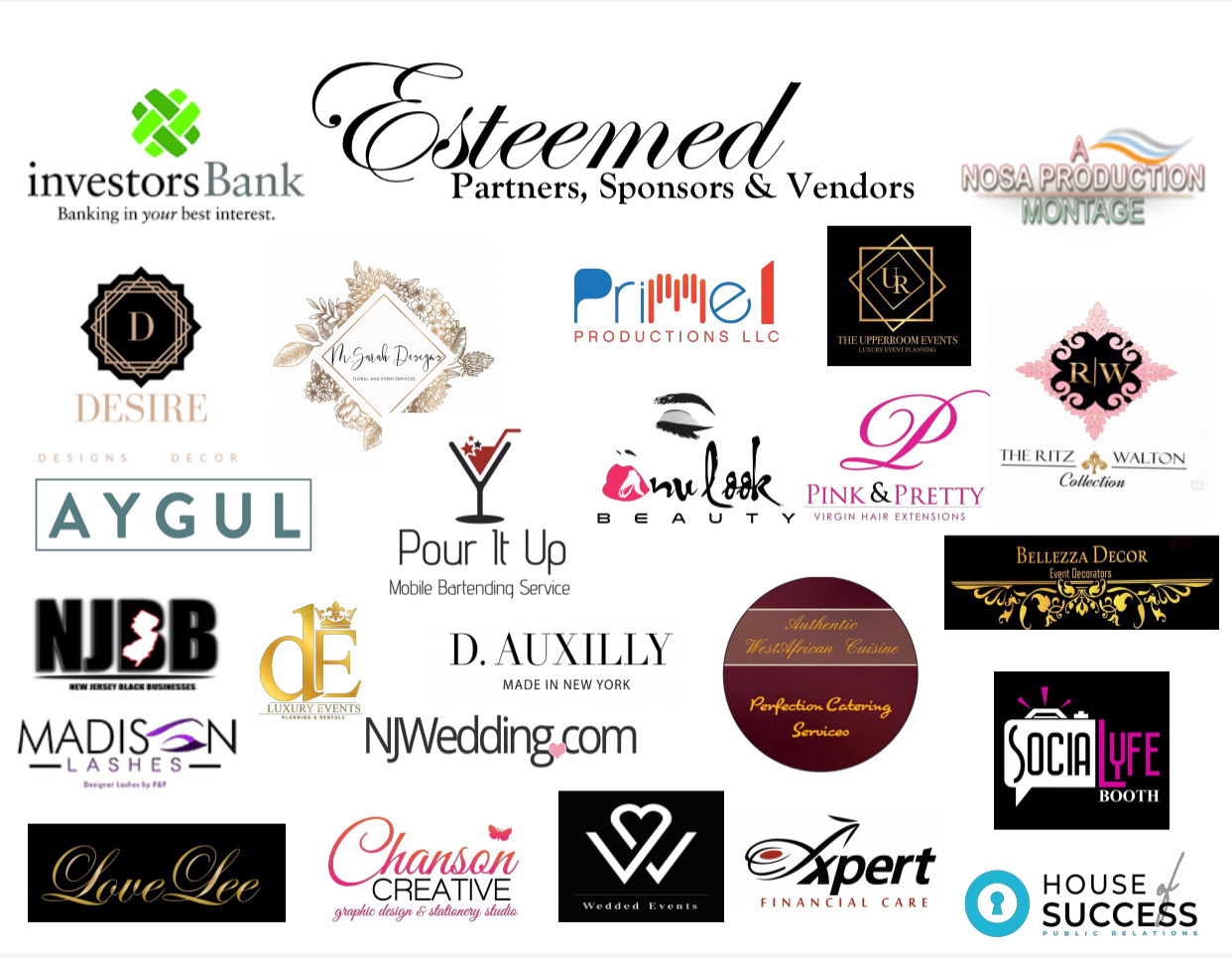 We will donate proceeds to Teen Challenge NJ.
If you are a wedding and event business owner and you are interested in exhibiting your business please email us at Hello@TheUpperRoomEvents.com. You can also contact us, using the same email if you would like to sponsor this event.