Description
"At the most important crossroads of life, there are no signposts."
—Ernest Hemingway
Should you take the entrepreneurial plunge or hike the corporate ladder?
Neither one is risk free, however, having a clear vision of both options will allow you to decide which risks you might be willing to take—Do you thrive on independence and the ability to create? Or, are you looking for a defined work day with a clearer path? Successful entrepreneurs and top managers aren't born that way, both paths require motivation and passion.
During this talk, Prof. Nazareno Mario Ciccarello Fanfani will walk you through his corporate "hike" and entrepreneurial "plunge" and discuss with you the pros and cons.
ABOUT THE SPEAKER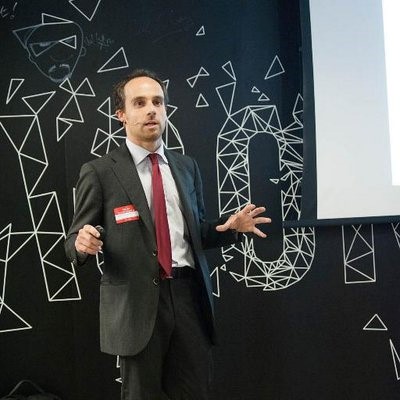 Nazareno Mario Ciccarello is Italian and received his IE Business school MBA in 2008 and B.A. in Political Sciences from University LUISS in Rome, Italy.
His working career started at the age of 19 in the military, being a lieutenant of the Italian military police and training military platoons heading to peace keeping operations to Kosovo and Albania.
After having worked for different multinational companies in HR, Marketing and international business development roles in the pharmaceutical, biotech and medical device sector, he founded Functional Gums in 2013. It is a company that specializes in the development and marketing and distribution of value added in functional chewing gums and confectionary products. He is also a consultant for the healthcare sector in international business development.
He is an avid traveler and has visited over 60 countries. Of these countries, he has been a keynote speaker in Italy, Slovenia, Croatia, France, Turkey, India and the U.S.A. as visiting professor of entrepreneurship for IE Business school.

He is a native Italian speaker as well as fluent in English, Spanish, Portuguese and French. In his spare time, he likes to utilize his 20 years+ skills as a professional Olympic diver and volunteers part-time as a diving coach for children with learning disabilities.