The Entrepreneur's Guide to Raising Capital - w/ Huffington Post writer, author of 10 books on startups and business

Tuesday, June 27, 2017 from 6:00 PM to 9:00 PM (PDT)
Event Details
Join us for Chinese food dinner and a very interesting presentation by David Nour - the author of the best-selling book "The Entrepreneur's Guide to Raising Capital", available on Amazon.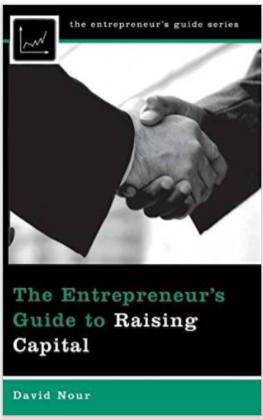 Ask startup founders to identify their toughest challenge and you'll likely get this answer: "raising capital".
Have you ever heard this excuse? 
"You're too early for us"
"You're too late for us"
"Get a lead investor then we'll join"
"We have a conflict of interest"
"I like your startup but my partners didn't"
"Call us when you get more traction"...
The list of reasons why investors pass on funding your startup is endless. However, there are always smart ways to get your startup funded.

David will provide real-life, pragmatic advice collected from entrepreneurs who have raised money from friends, family, angel investors, banks, as well as institutional investors such as venture capitalists and private equity firms.

He will detail the process from start to finish while spotlighting the danger spots and ways to avoid them. David will do an online presentation and interact directly with the audience.
---
 TOPICS: 
David will answer your most pressing questions about the fundraising process, including:
Where can you get startup capital? 
What are investors looking for? 
How do you ask for money in a way that gets you funded? 
How to develop long-term relationships with investors?
How to put together a credible pitch for funds? 
How to choose wisely from among the plethora of financial and strategic investors, consultants, investment bankers, etc? 
How to identify and avoid the risks associated with various sources of capital? 
How to plan for the right kind, amount, and source of smart capital as the startup evolves? 
How to get the highest valuation and return on invested capital? 
How to avoid the biggest mistakes entrepreneurs make when raising capital?
And much more!
---
SPEAKER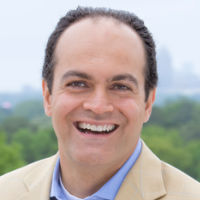 DAVID NOUR
David Nour is a growth strategist, thought leader, global keynote speaker and author of ten (10) best-selling books.

David is a coveted speaker who delivers over 50 global keynotes a year. His keynotes have been heard by hundreds of thousands of people at top conferences and industry summits like Microsoft Worldwide Partner Conference, IBM Smarter Commerce Global Summit, Marriott Annual GM Conference, etc.

David writes a regular column for The Huffington Post and his insights on growth and strategic relationships have been featured in top media outlets like The Wall Street Journal, The New York Times, Fast Company, Mashable, CNBC, Knowledge@Wharton, Associations Now, Entrepreneur Magazine, Success Magazine, etc. 

David is the author of several books, including the best-selling:
- "ConnectAbility"
- "The Entrepreneur's Guide to Raising Capital"
- "Return on Impact" (a book highly acclaimed by Fast Company)
- "Co-Create", an essential guide on how to optimize strategic relationships and greatly increase revenue.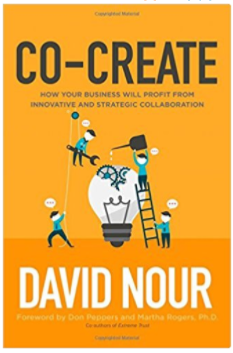 As CEO of The Nour Group, David has worked with leading global companies and brands such as Disney, Cisco, Deloitte, Hilton, HP, IBM and more.

David has also guest lectured at the Goizueta Business School at Emory University and Georgia Tech's College of Management. 

He serves as the lead independent Board Director of introNetworks. As an Eagle Scout David is involved with the Centennial Scouting Movement, Junior Achievement, One Voice and the High Tech Ministries. 

He is currently an active member of the FBI Citizens' Academy, Association for Corporate Growth and the National Association of Corporate Directors, where he has earned the Governance Fellow accreditation.

David earned an Executive Masters of Business Administration from the Goizueta Business School at Emory University and a Bachelor's degree in Management from Georgia State University. 
---
MODERATOR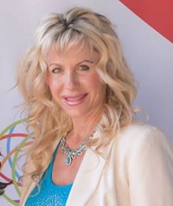 DEA WILSON 
Dea is the Founder of Lifograph - The Wiki of People.   
She is a serial entrepreneur, Venture Partner at Founders Floor Accelerator and Founder of Silicon Valley Incubator. 
She is also a member of Tech Angels.  Her investment interest is in consumer, mobile and SaaS startups.    
Dubbed "Ms. Silicon Valley", Dea is what people call a "super-connector", her expansive network including the "Who's Who" in startups, venture capital, technology, entertainment, etc.    
Dea has been featured and interviewed in many media publications including Entrepreneur Media, Silicon Valley Business Journal, Yahoo Finance, Investor Business Daily, etc. 
As an Executive Director at The VC Network and LifographTV, Dea interviews many prominent VCs, angels, executives and founders in Silicon Valley and tech.  
She has a Masters Degree from University of Washington and an MBA from the Wharton School of Business (University of Pennsylvania).
---
AGENDA:
6:00pm - 6:45pm – Networking Reception
6:45pm - 7:00pm – Introductions, sponsor tables mentions 
7:00pm - 8:00pm – Speaker program 
8:00pm - 8:30pm – General networking  
---
REFUND POLICY 
We are happy to refund your ticket if refund is requested 24 hours before the event.  
Unfortunately, any refunds requested less than 24h in advance cannot be honored.
However, you can sell or transfer your ticket to someone else before the event starts.
Thank you for your understanding. :-)
---
DEMO/SPONSOR TABLES

 Reserve a demo or sponsor table and get great exposure.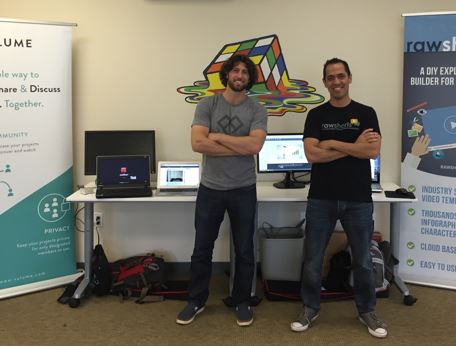 Demo/Sponsor table includes:   
-    2 (two) general admission tickets
-    1/2 (half) sponsor table 
-    promotion before and during the event
-    business cards of the attendees (if available)
Your logo will be displayed on the event description (if submitted 24h before the event).  
You will also be able to talk for a couple of minutes in front of the attendees and tell them about what you do.
Limited availability.
---
EVENT ORGANIZER: 

Lifograph - The Wiki of People  
Join our FREE Silicon Valley investor & startup community   
Check out FREE and discounted perks for startups
---
VENUE SPONSOR: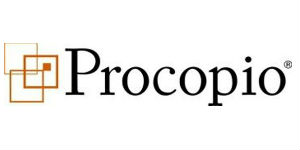 Procopio - Law firm specializing in tech startups
---
PREMIER SPONSORS: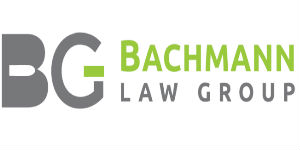 Bachmann Law Group - Provider of best-in-class patent and IP services to startups and venture-backed companies in Silicon Valley and worldwide

Crowdfund Us - Free and discounted perks for the Lifograph community
---
Join our FREE Silicon Valley investor and startup community:
http://community.lifograph.com
---
BY PARTICIPATING IN THIS EVENT AND IN ANY OTHER LIFOGRAPH EVENTS YOU AGREE TO THIS LIABILITY DISCLAIMER:  

No liability insurance is provided for the protection of individuals, groups, organizations, businesses, attendees, speakers, sponsors or others who may participate, in any capacity, in events organized, co-organized, promoted and/or sponsored by Lifograph ("Lifograph Events"), whether free or paid events.
In consideration for your participation in Lifograph Events, you do hereby release and forever discharge Lifograph, Inc., and its officers, board, employees, and agents (collectively, "Lifograph"), as well as its event organizers, co-organizers, promoters, speakers and sponsors, jointly and severally, from any and all actions, causes of actions, claims and demands for, upon or by reason of any damage, loss or injury, which hereafter may be sustained by participating in Lifograph Events.
This release extends and applies to, and also covers and includes, all unknown, unforeseen, unanticipated and unsuspected injuries, damages, loss and liability and the consequences thereof, as well as those now disclosed and known to exist. The provisions of any state, federal, local or territorial law or statute providing that releases shall not extend to claims, demands, injuries, or damages which are known or unsuspected to exist at this time, to the person executing such release, are hereby expressly waived.
By participating in Lifograph Events, you hereby agree on behalf of your heirs, executors, administrators, and assigns, to indemnify Lifograph and its event organizers, co-organizers, promoters, sponsors, speakers, and any other people or companies involved in Lifograph Events from any and all actions, and causes of actions, claims and demands for, upon or by reason of any damage, loss or injury, which hereafter may be sustained by participating in Lifograph Events in any capacity.
By allowing you to participate in Lifograph Events, Lifograph and its organizers, co-organizers, promoters, speakers and sponsors, do not assume any risk or admit any liability in connection with these events. You expressly assume all risk of any injuries or damages caused by any person or entity for any reason during the Lifograph Events or related activities, including, but not limited to, the negligence of Lifograph, its organizers, co-organizers, promoters, speakers and sponsors, or any other person.
You understand that at Lifograph Events or related activities you may be photographed or videotaped. You agree to allow your photo, video, or film likeness to be used for any legitimate purpose by the event hosts, producers, sponsors, organizers, assigns, and/or by anyone involved in the event in any capacity.
You agree that at Lifograph Events where alcohol is served you must be 21 years or older in order to consume such beverages.
This Disclaimer shall be construed broadly to provide a release and waiver to the maximum extent permissible under the applicable law.
Have questions about The Entrepreneur's Guide to Raising Capital - w/ Huffington Post writer, author of 10 books on startups and business?
Contact Lifograph Events
When & Where

Procopio
1117 California Ave.
Palo Alto, CA 94304


Tuesday, June 27, 2017 from 6:00 PM to 9:00 PM (PDT)
Add to my calendar