The Entrepreneurs Alliance - November Event Fundraiser: PCs for People
Join us for an opportunity to learn about this great local charity and help them out with fundraising and getting the word out...
About this event
Bridging the Technology Gap...!
The Entrepreneurs Alliance is all about helping out our local community and this year we're partnering with PCs for People for an educational tour and to help out with their fundraising and donations (and just getting the word out).
As the name suggests, the purpose of PCs for People is to help everyone have access to the technology that's needed to succeed into today's ultra connected world (think laptops, internet access, computer repairs and even training on digital skills).
This event is being held at their primary warehouse where they'll be doing a tour and sharing the story of what they do and how it helps lots of people across the metro.
Additionally the Entrepreneurs Alliance is asking for donations and support.
And of course there will also be plenty of time for networking, some light snacks and beverages (adult and otherwise).
The entry fee for this event will be donated to PCs for People, but there will also be an opportunity at the event to make additional donations - monetary or hardware (see lists below for what works and what doesn't).
Donation Examples...
$100 provides a 'better' or 'best ' laptop or desktop system with webcam and headset to a family in need
$500 enables an entire low income household to be enrolled in PCs for People's new high speed LTE wireless internet program for a full year together with a computer, monitor, keyboard, webcam and headset
$1000 helps us to provide 20 refurbished Google Chromebooks to a school or church group in high poverty parts of the city. Any electronics items can be donated, with the exception of refrigerators, microwaves, appliances, and other items listed below.
If you've got additional questions, check out the FAQs section for more info.
We'd Love to See You There
This isn't going to be some kind of hard sell push for money, but it is going to be a chance to learn about an important local charity that's doing some great things... and to also learn how you (and others) might be able to help. Bottom line - this will be a fun, educational way to give back and to learn some new things...!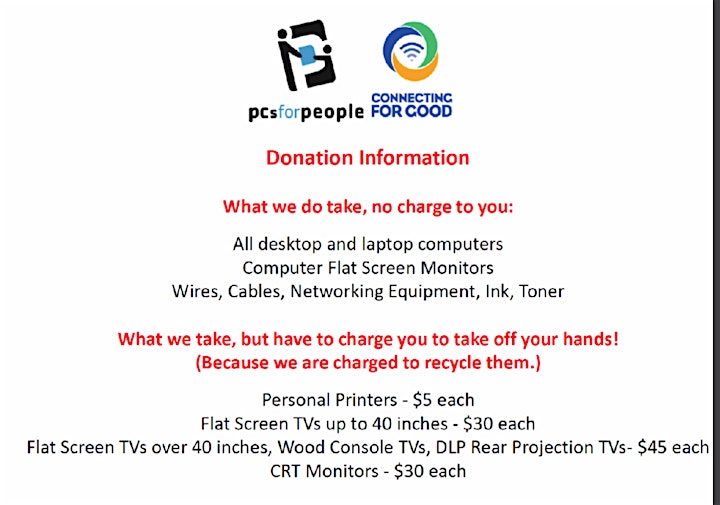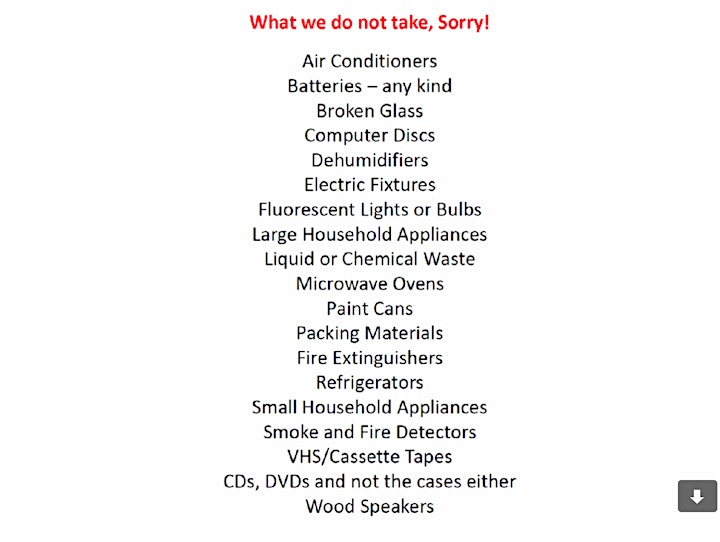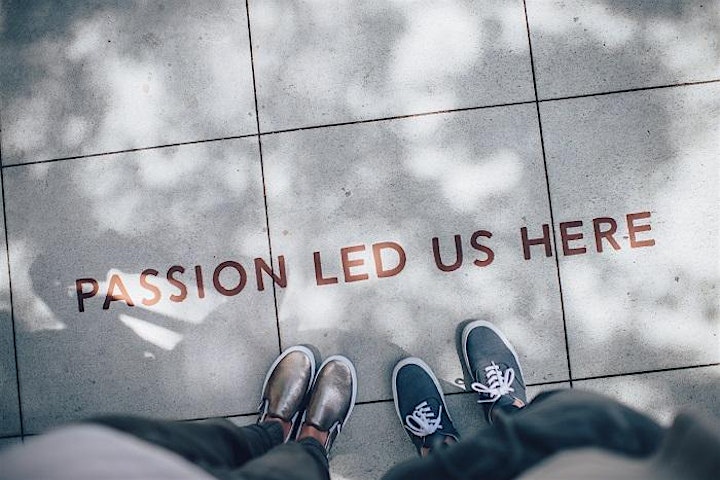 Organizer of The Entrepreneurs Alliance - November Event Fundraiser: PCs for People
The Entrepreneurs Alliance of Kansas City is a non-profit networking group that specializes in creating great networking and learning opportunities for entrepreneurs. Our goal is to connect and educate local entrepreneurs.
If you love the game of business and recognize the value of building a great network around you, then you'll love our events and the people you meet. Check out an event or two and become a member of The Entrepreneurs Alliance!